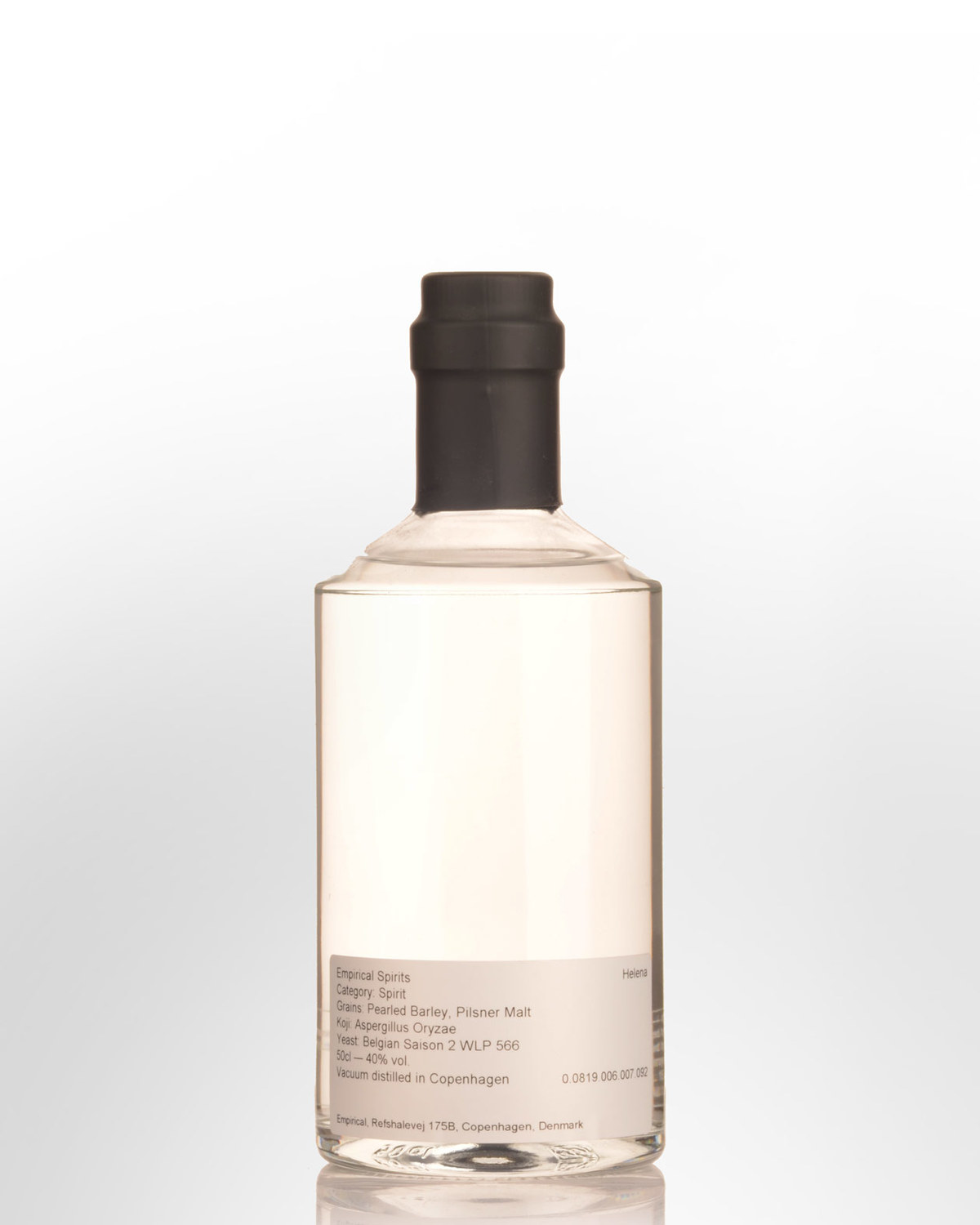 Empirical Spirits Helena (500ml)
Helena is Empirical Spirits flagship base spirit used as a canvas to convey their broad range of flavours. A double fermented clear spirit made of heirloom barley koji, pilsner malt and fermented with Belgian Saison yeast, it's vacuum distilled at very low temperatures to retain the aromatics of the complex fermentation. Koji provides a signature flavour profile that yields a sweet, umami, and floral note. Recommended with iced green tea and lemon verbena as a garnish, but would work suitably well with tonic.
Noma alumni, Lars Williams and Mark Emil Hermans set out in 2017 to create the world's most exciting and boundary stretching "spirits". Drawing off the experience in the "Noma Flavour Lab", they use avant garde techniques to express the world's great produce and create flavour memories.