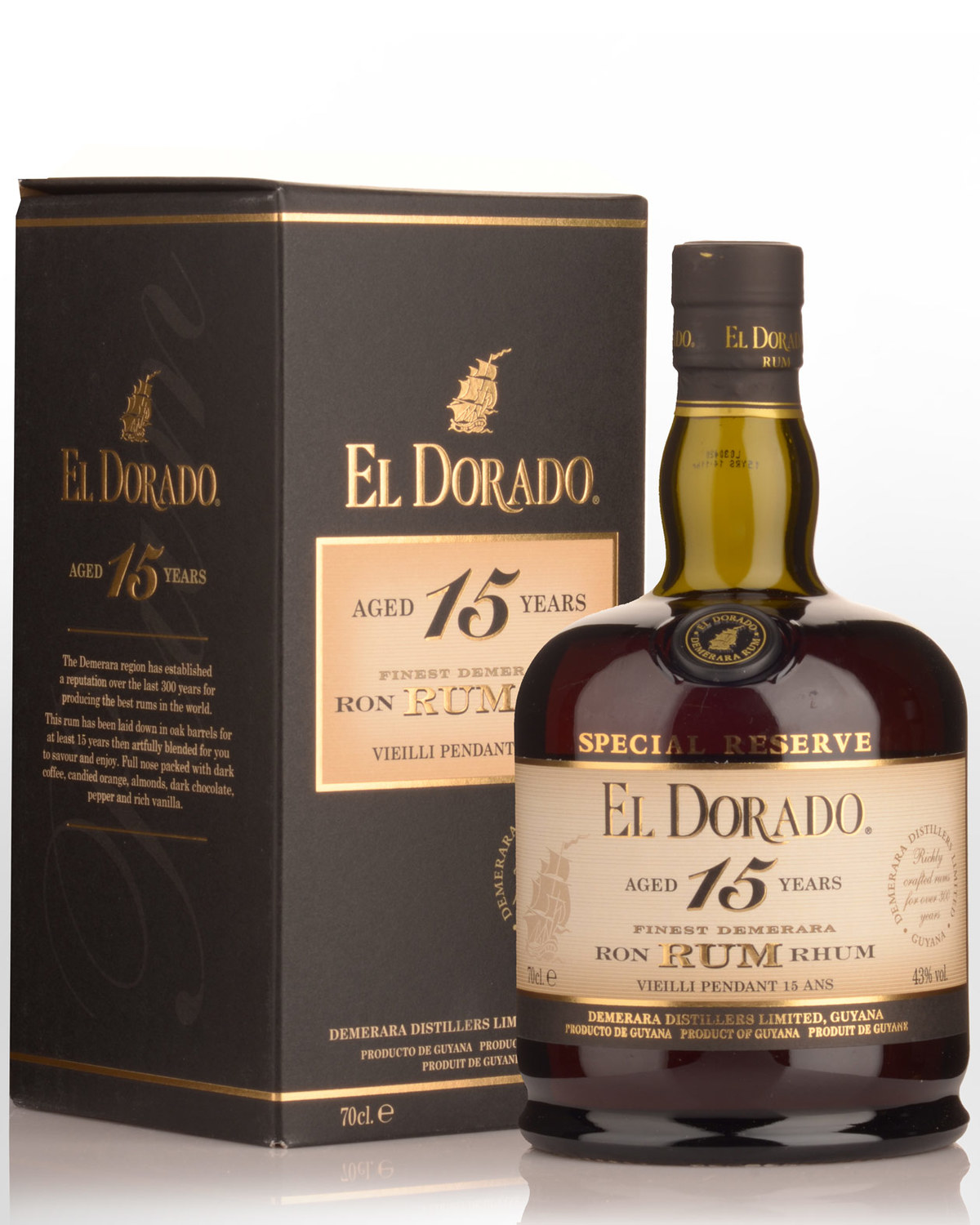 El Dorado 15 Year Old Rum (700ml)
GUYANA
Wow! No wonder this was rated the best rum in the world at the International Wine and Spirit Competition four years running: A superb expression. Easily one of the very best rum buys on our shelves.
El Dorado's somewhat quaint, maritime label belies what is a very sophisticated wood-aged spirit. A go-to rum for anyone in the know, this extra-aged blend which is at least 15 years old, (though some components are much older) delivers the kind of class and complexity you'd expect to pay much, much more for. The distillery combines the most up-to-date equipment with a wealth of traditional expertise, including old-style Demerara pot stills and patent rum and alcohol stills. The last fully operating rectangular wooden Coffey still in the Western world continues to be used for the production of the company's finest spirits. This is certainly one.
Tasting note: [43% Alc./Vol. Batch Tasted] Very deep copper penny colour. Momentary varnish blows off to reveal a stunning amalgam of dried banana and baking spice that's sweet yet fresh; brief exposure adds complexing notes of mango tart, pistachio nut, raisin cake and molasses. Immediately impresses with a superb, plush, silky entry and succulent flavours of grilled mango, moist banana cake and fresh molasses. Excellent sweet / dry balance. Aftertaste resonates with caramel / sticky date pudding, dilute golden syrup and late liquorice bullets in the fade. Super long. A salivating and utterly luxurious dark rum.
Other reviews... Attractive, rich copper-amber hue. A complex nose of confectioner's sugar, banana, cedar, and iodine. A silky entry leads to a moderately full-bodied palate of vibrant-yet-refined dry caramel and grilled tropical fruit flavors braced by warm alcohol and firm, smooth oak spice. Somewhat Scotch-like, with subtle peaty overtones. Beautifully proportioned and designed for long contemplative sipping.
Winner of "Best Spirit of 2001" Award. International Review of Spirits Award: Platinum Medal
96 points (Superlative) - www.tastings.com