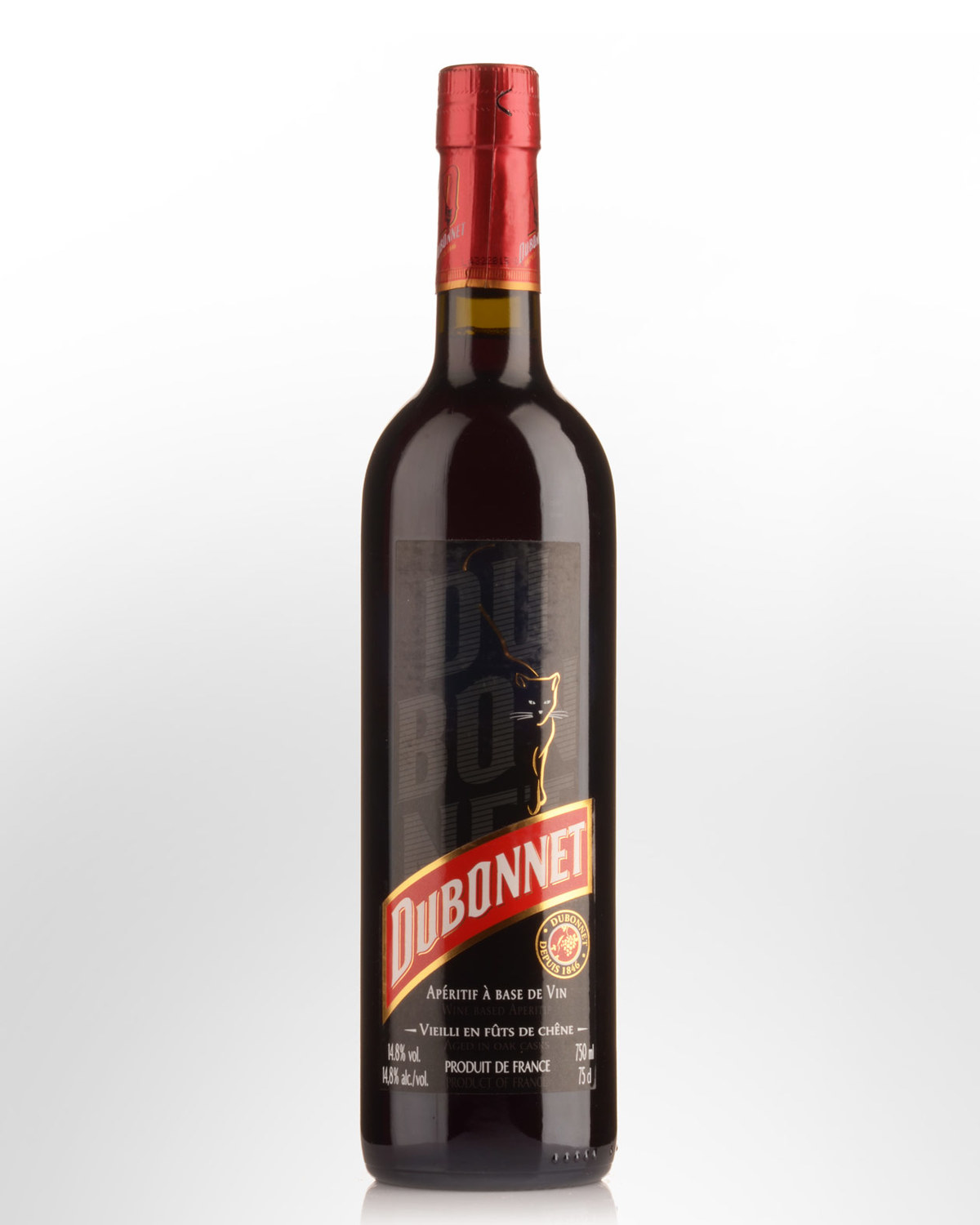 Dubonnet Rouge Aperitif Liqueur (750ml)
FRANCE
In an attempt to discover a way for soldiers in North Africa to consume quinine to prevent malaria, the Parisian chemist, Joseph Dubonnet created this lightly fortified herb wine which is sometimes simply called "the cat." The story behind the cat which appears on the label is far from clear, however one report has it that it is testimony to the many nights Dr. Dubonnet spent researching his creation, leaving his wife to the sole company of her feline. Dubonnet is produced by fortifying both red and white wines from the Rousillon region of France and blending them with local herbs and spices, then aging the product for three years. Key ingredients are quinine, orange peel, coffee beans, cinnamon and camomile. Best served on ice with a slice of lemon. 14.8% Alc./Vol.
Tasting notes: Tawny color like an old Burgundy. Bouquet is vinegary and tart, with nuances of pine, underripe grapes and fruit stone. Fresh and clean on palate; thin flavor displays tastes of tart cranberry. Try it with some club soda and a slice of orange.
Rating: 80-84 - tasting note sourced from www.wineenthusiast.com

One of history's greatest cocktail creators, Frank Meier, used Dubonnet to make his B.V.D.:
In a mixing glass: one third of each of the following;
Bacardi Rum
Noilly Prat Dry
Dubonnet; stir well and serve.