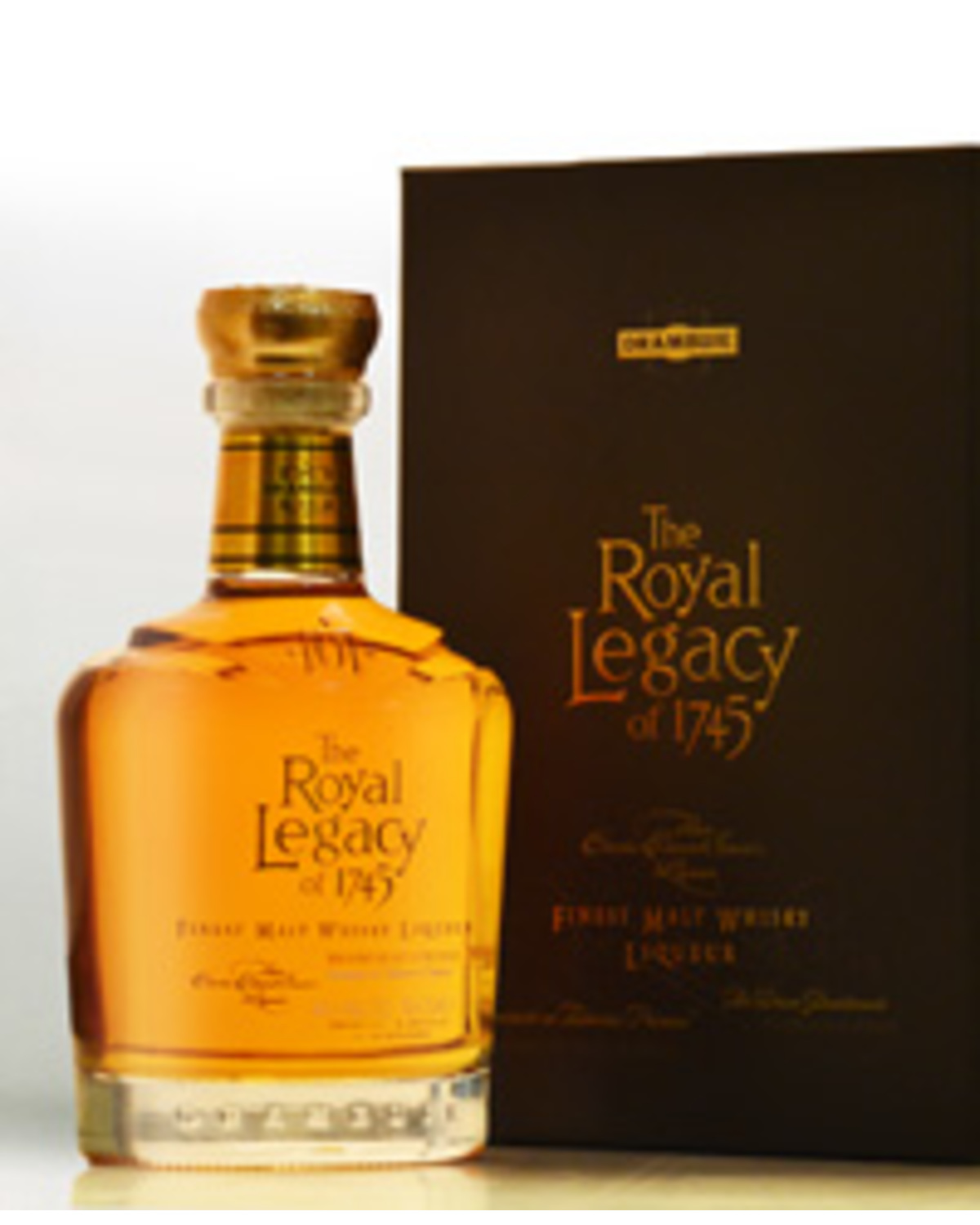 Drambuie The Royal Legacy of 1745 Malt Scotch Whisky Liqueur (700ml)
SCOTLAND
Royal Legacy of 1745 is the world's finest cask infused malt whisky liqueur. Presented in an embossed decanter, crowned with a weighty cork stopper, The Royal Legacy of 1745 evokes the luxury and indulgence of a bygone regal age. Each bottle is individually hand signed, numbered by a master distiller and presented in a stylish presentation box. A total of 2,250 bottles have been made worldwide with only 500 available for sale in Australia.
Drambuie Senior Brand Manager Matt Thurlow says "...the launch of Drambuie 15 and The Royal Legacy of 1745 into the Australian market has been made possible thanks to the successful repositioning of the core brand in recent years. Drambuie 15 and The Royal Legacy of 1745 are an integral part of Drambuie's new family and show the craftsmanship and heritage of the brand."
Tasting note: Bright deep gold colour with a pale straw hue. Opening impressions are not too dissimilar to the 15 Year Old bottling, however, 'Legacy' leans towards fruit peel aromatics in the form of orange marmalade which almost eclipses the aniseed / pine needle notes. The malt whisky seems better expressed too. The glycerous, silky entry is superseded by bracing spices and spirit warmth; mid palate is thick and luxurious showcasing a seamless integration of pine, clove and exotic honey flavours. Finishes medium dry with the warming spirit showing staying power. Subtle liquorice bullet aftertaste. The presence of the whisky is never completely lost in this edition. Just as well, as one suspects some serious material has formed the foundations. 46% Alc./Vol.