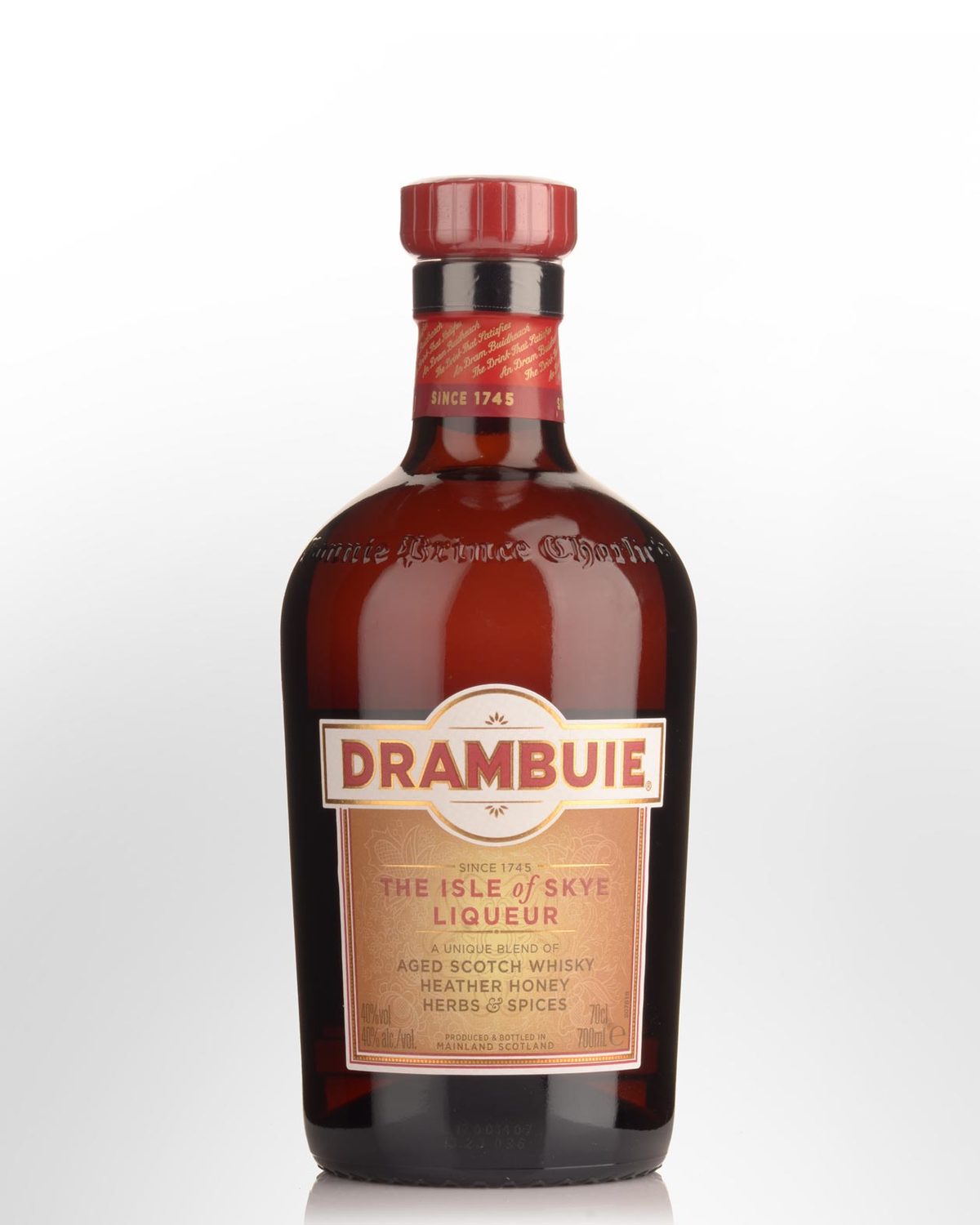 Drambuie Liqueur (700ml)
The isle of Skye is rich in its own individual Scottish history, legends, myth and magic - none more so than the romantic tale of Bonnie Prince Charlie, the rebel with a cause, whose life was protected by the young Flora Macdonald, the young lady who rowed him to safety, immortalised in the Skye Boat song. Members of the MacKinnon clan too were to be part of the story in helping the Prince escape government soldiers in the aftermath of the Battle of Culloden. His gift in gratitude of their support was a precious recipe which has been passed down through several generations of the MacKinnon family and today this honey-sweet golden drink is still enjoyed by millions across the world.
Drambuie is gaelic for the "drink that satisfies". Descendants of Mackinnon began commercial production in 1906 making twelve bottles a fortnight. It seems Prince Charles' gift paid off eventually - Drambuie now being served at Buckingham Palace, Parliament, the QE2 and on the Concorde & Orient Express.
Like Glayva or Lochan Ora, Drambuie uses fine mature malt whiskies as its base blending them with heather honey, herbs & spices. It goes well as an after dinner drink but is also pleasant in coffee. 40% alc/vol Try also the "Rusty Nail":- Drambuie & Scotch, or simply pour Drambuie straight over ice.