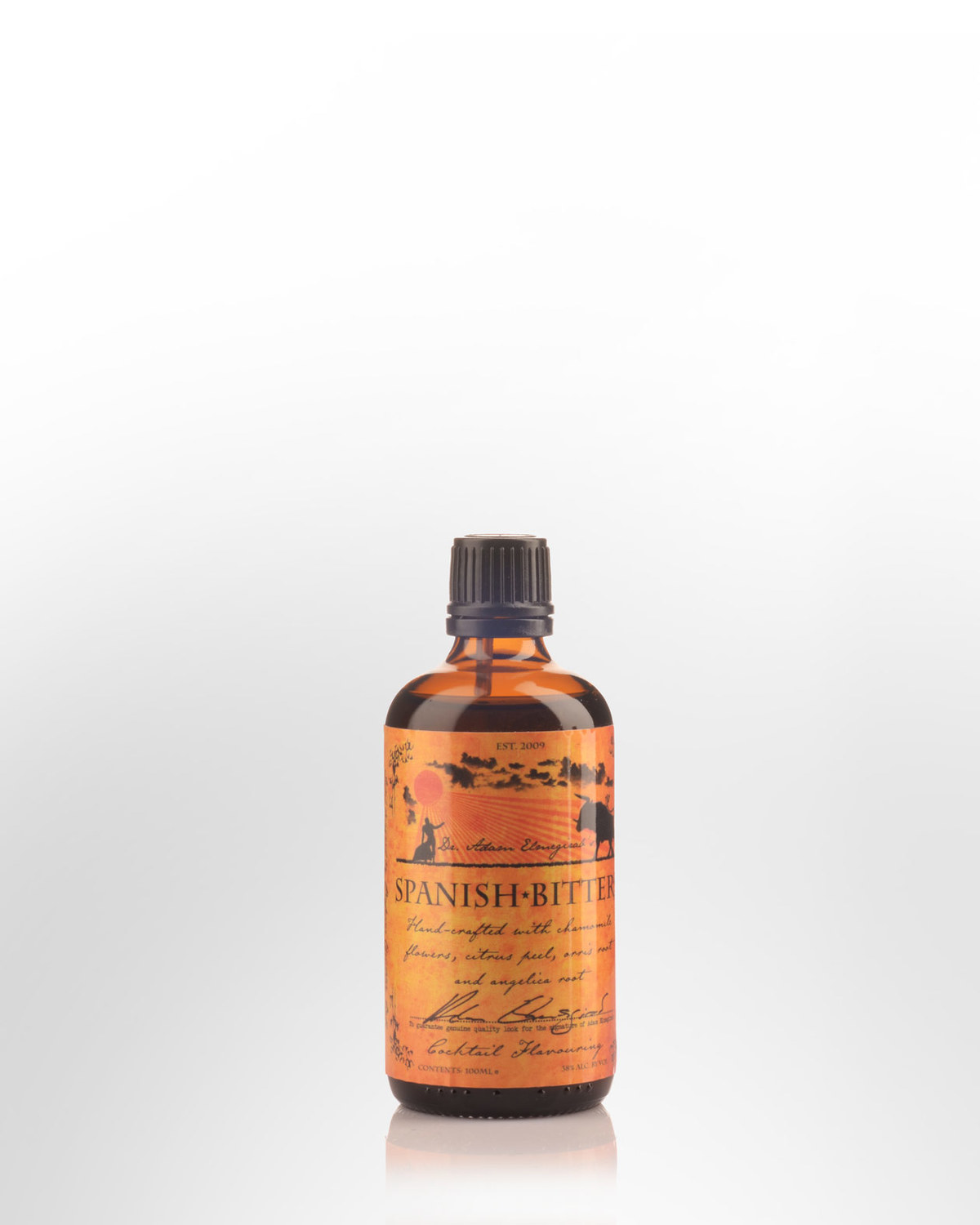 Dr. Adam Elmegirab's Limited Edition Spanish Bitters (100ml)
UNITED KINGDOM
Sourcing knowledge from patent bitters recipes, old formulae and medical journals, Adam Elmegirab has reformulated the defunct Gainer's Spanish Bitters (a recipe made popular in the 1800's for their alleged medicinal properties and complex flavour profile which included layers of chamomile, citrus, spice, violet, and berries) to produce his personal rendition based predominantly on citrus and chamomile. Botanicals are steeped in overproof spirit for no less than two weeks, which are then filtered, diluted to bottling strength with Scottish water, and coloured with a hint of caramel.
Here is what Adam had to say when asked about his new creation:
"I've not come across anything like them to be honest. The really interesting thing for me is the fact that these are essentially classic bitters, but they also have a very modern feel. As with any quality bitters they should have multiple uses so, although the dominant flavour is chamomile, the support flavourings of citrus, coriander, honey, soft spice, and violet give them great versatility in drinks calling for citrus, floral, spiced, earthy, fruity, and bitter notes."
Experiment with these bitters in rum based cocktails or similarly dark spirits Below is the recipe Adam created especially, enjoy!
Cocktail Recipe: The Union Flip
-1 barspoon Caraway Seeds
-4 crunches black peppercorn
-1 whole egg
-30ml Appleton 8 Year Old rum
-30ml Licor 43
-4 dashes Dr. Adam Elmegirab's Spanish Bitters
-1 teaspoon simple syrup
Muddle caraway seeds in base of mixing glass, add remaining ingredients, and dry shake for five seconds. Fill with cubed ice and shake hard for a further ten seconds. Fine strain into a small frozen wine glass and garnish with grated nutmeg.
No Tasting Notes Available...
 Click here for Classic Cocktails.