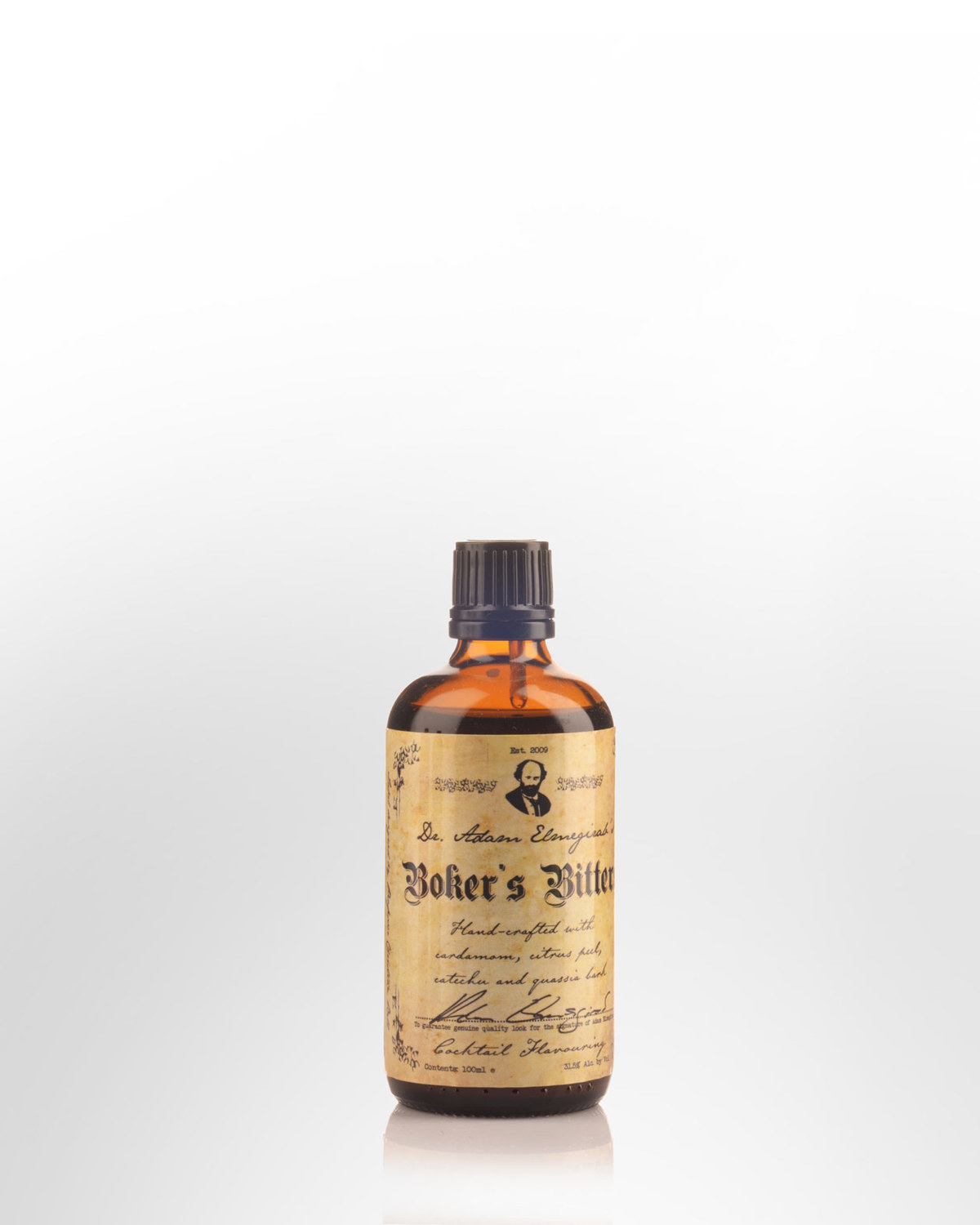 Dr. Adam Elmegirab's Boker's Bitters (100ml)
UNITED KINGDOM
Founded by John G. Boker in 1828, Boker's Bitters gained popularity in New York and around the World as the finest bitters of the Golden Age of mixed drinks (1860-1920). Boker's Bitters were famously the preferred brand of Professor Jerry Thomas and featured throughout his book, 'How to Mix Drinks or The Bon Vivant's Companion', now recognised as the World's first bartender's guide. Despite being unequalled when used in the refined drinks of the bar, the devastating effect of Prohibition closed the Boker's company in the 1920s.
What initially started as a quest for knowlege has today resulted into a re-emergence of Bokers Bitters by Adam Elmegirab of the Evo-Lution consultancy, with seemingly successful results. This rendition comprises of seven botanicals including orange peel, quassia bark, catechu, cardamom and mallow flowers.
Bartenders globally are once again utilizing Bokers in classics including the Japanese Cocktail, Martinez, Crusta and Improved Cocktail.
Classic Cocktail: Auld Skool

37.5ml Cognac
12.5ml Triple Sec
12.5ml Dry sherry
Dash Dr Adam Elmegirab's Boker's Bitters
Method: Add all ingredients to mixing glass, fill with cubed ice and stir for 15-20 seconds.
Garnish: Lemon twist
Glass: Brandy snifter
Click here for Classic Cocktails.