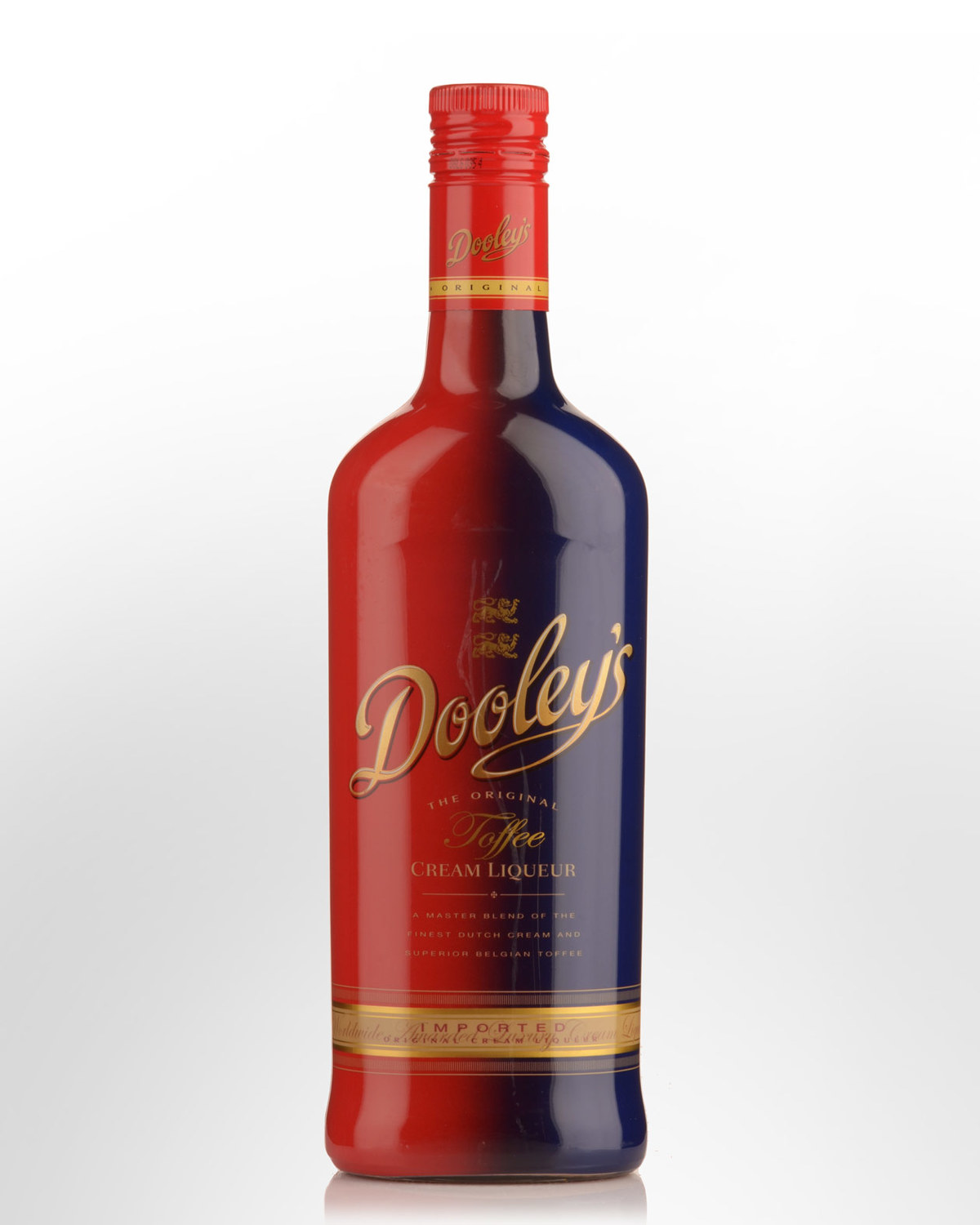 Dooleys Toffee Liqueur (700ml)
An infusion of Premium Vodka and real toffee caramel, Dooley's Toffee liqueur is the only one of its kind in the market. Flavours of caramel / toffee, chocolate, cream and vanilla, make for satisfying after-dinner drink.
Dooleys can be used in a variety of ways including an array of cocktails, traditionally on the rocks or in a toffee cheesecake!
Give this one a try next time your looking to replace that bottle of Baileys!
No tasting notes available...
Recipe: Milky Way Martini
75ml Dooley's Toffee Liqueur
30ml Mozart Chocolate Liqueur
15ml Vodka
Shake well over ice and strain into chilled glass
Recipe: Dooley's Toffee Liqueur Cheesecake
Ingredients:
15 chocolate chocolate biscuits crushed
3 tablespoons butter, melted
4 packages cream cheese
1 1/2 cups white sugar
3/4 cup Dooleys toffee liqueur
4 eggs 1 cup sour cream
1 tablespoon vanilla extract
1/4 cup all-purpose flour
1 package Heath Bar crunch bits
Directions:
1. Preheat oven to 175 degrees C. Grease a 20cm springform pan.
2. In a medium bowl, mix biscuits with melted butter. Press onto bottom of springform pan.
3. In a large bowl, mix cream cheese with sugar until smooth. Blend in Dooley's, and then mix in the eggs one at a  time, mixing just enough to incorporate. Mix in sour cream, vanilla and flour until smooth. Pour filling into crust.
4. Bake in preheated oven for 1 hour. Turn the oven off, and let cake cool in oven with the door closed for 5 to 6 hours; this prevents cracking. Sprinkle Health Bar crunch on top and press into sides of cake. Drizzle some extra Dooley's lightly over top! Chill in refrigerator until hard.