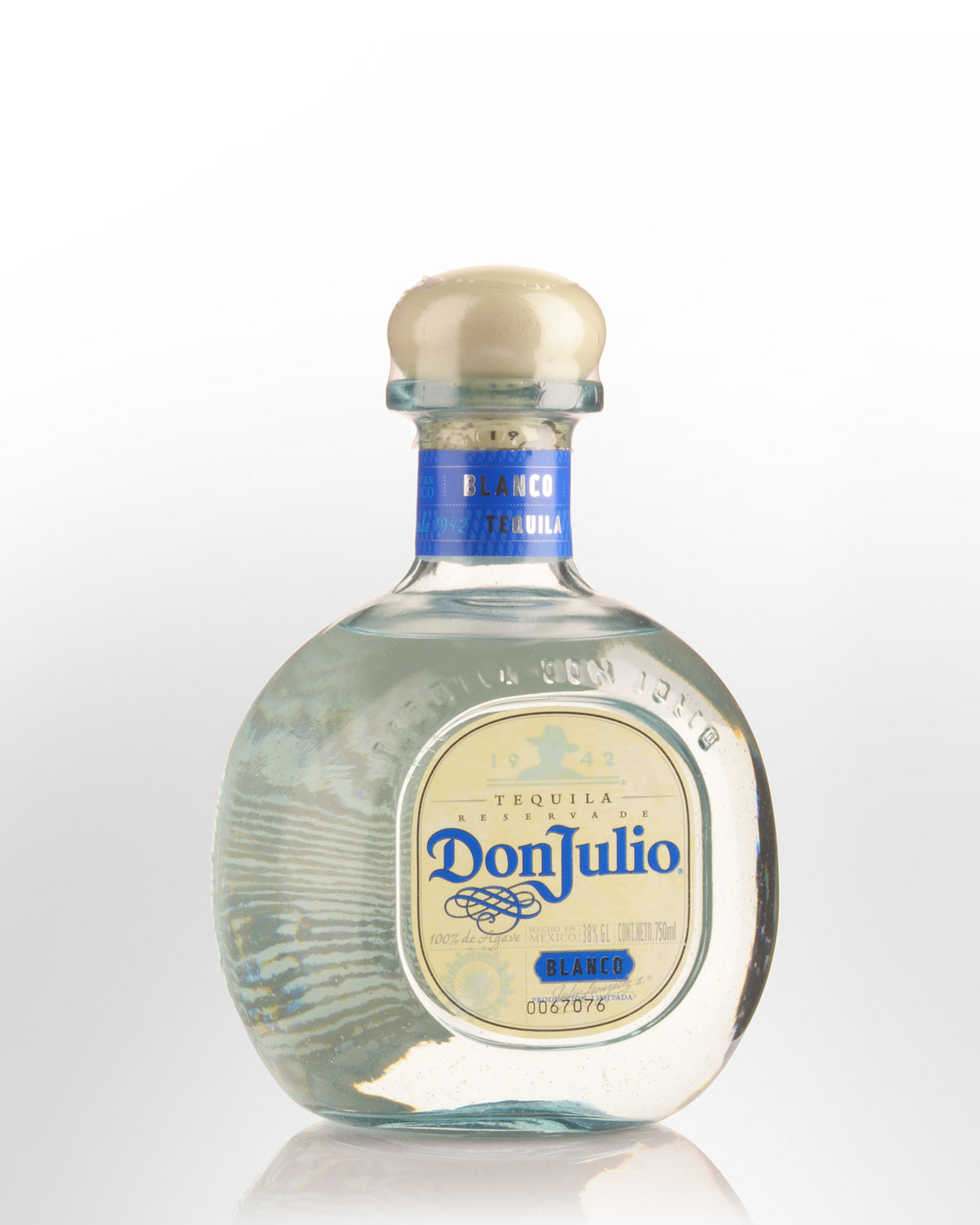 Don Julio Blanco 100% Agave Tequila (750ml)
At the age of 17, Don Julio Gonzalez opened his first tequila distillery in 1942 in Atotonilco el Alto in Jalisco. His name has been synonymous with luxury tequila ever since. The distillery hand selects every one of its blue agaves at the peak of their sweetness and ripeness—waiting up to 12 years before harvesting. Rich clay soils and larger planting spaces help to ensure maximum nutrition and sunlight, resulting a sweeter Agave for premium tequila production. The Agaves are then slowly cooked in masonry ovens at Don Julio's 'La Primavera' Distillery, where the juice that is obtained is subsequently double distilled.

Tasting note: Clear. Marzipan, baked citrus, brine, dill and green peppercorn aromas. (Almost like opening a fresh jar of Polish pickles). A semi sweet palate offers spicy, smokey roast pineapple and salty capsicum flavours . Warm, glycerous, silky mouthfeel. Finishes salty and clean with white pepper and citrus aftertaste. A complex and seamlessly integrated blanco.
92 points *Note, since a packaging change, we're informed this product has changed for the worse. We'll update this review as soon as a new sample becomes available.
Other reviews... This is how blanco Tequila should smell with unadorned, raw, but fetching peppery/dill-like aromas, scents of lanolin, palm oil, sand, minerals and slate. The palate entry is semi-dry, intensely sap-like and honeyed; at mid palate the taste profile displays a satiny texture and a robust, herbal, mildly salty flavor. 38% Alc/Vol. Rating: 96-100  - www.wineenthusiast.com
Clear. Pure stewed prune and baked pineapple agave aromas. A smooth and supple entry leads to an oily dry-yet-fruity medium-to-full body of dried tropical fruits, roasted yellow pepper, and white pepper flavors. Finishes with a nice blend of subtle powdered sugar dusted dried pineapples and wet minerals. Classy and pure. International Review of Spirits Award: Silver Medal
RATED: 89 points (Highly Recommended) - www.tastings.com


 Click here to learn more about Tequila