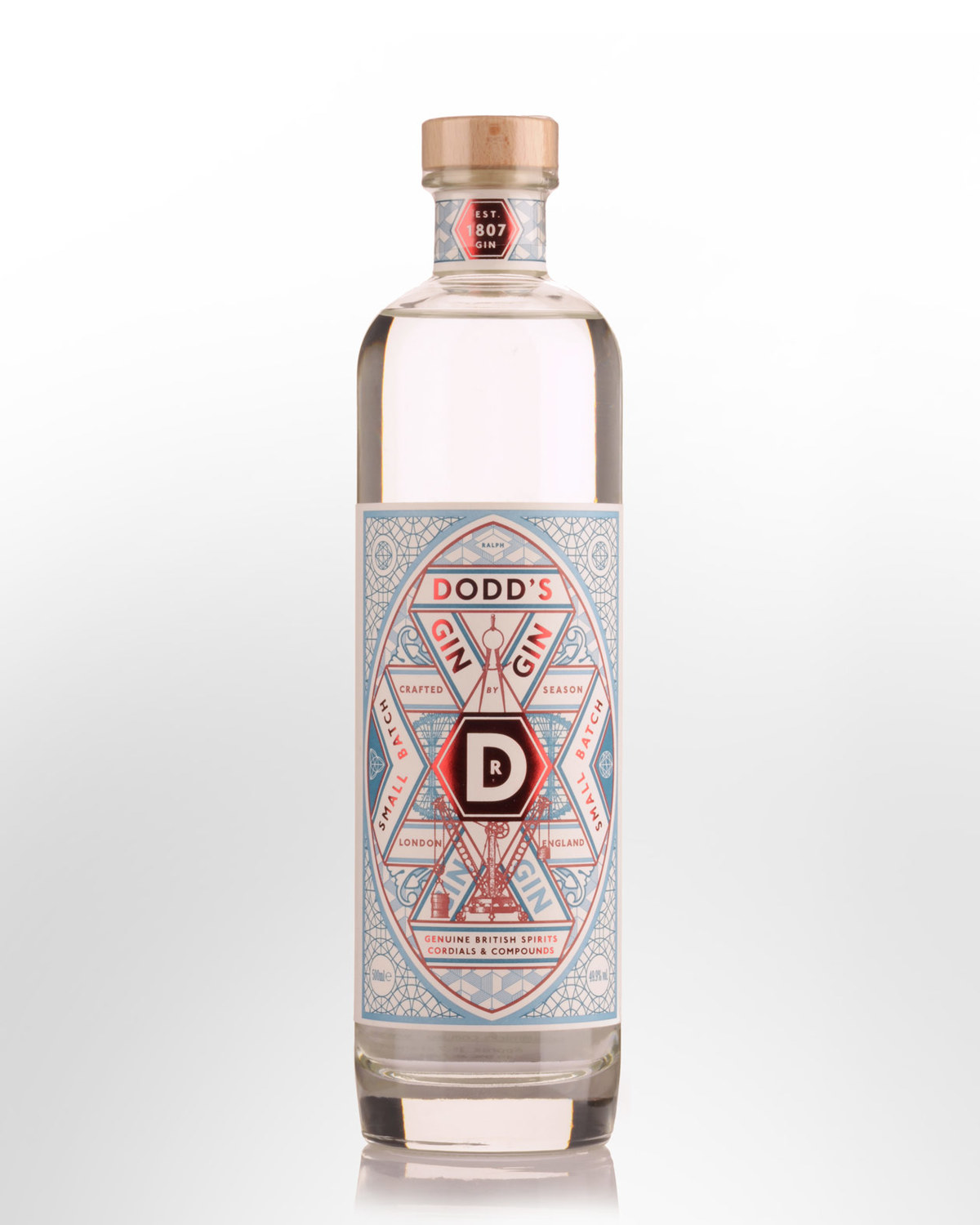 Dodd's Gin (500ml)
Dodd's is The London Distillery Company's first gin produced solely in Battersea, London, named after Ralph Dodd, who back in 1807 had planned to build a distillery in London for the creation of local spirits. Like his attempt to build a tunnel under the Thames, the project ultimately collapsed.
The gin itself is made exclusively with organic botanicals, including juniper, angelica, fresh lime peel, cardamom, red raspberry leaf, bay laurel, and honey from The London Honey Company.
At just under 50% Alc./Vol. expect a full bodied, punchy style that might be better matched to tonic rather than on its own.
"TLDC" is also proud to be London's first whisky distillery since Lea Valley closed its doors for the final time over a century ago. We look forward to seeing that!
Tasting note: [Batch 158 tasted] Clear, showing noticeable viscosity. Unusual opening scents are fish-oil / baked salmon-like, then vaguely herbal with suggestions of dill? Thyme? Liquorice root? Extra time finds background juniper, dried eucalyptus leaf, balsa wood and coriander. Fresher still with further exposure. A viscous, oily entry; turns gently bittersweet at the mid palate stage with juicy juniper / coriander seed and white pepper. Ends pure, clean with subtle lingering citrus oils. Unfolds in stages. Complex and confident. 49.9% Alc./Vol.
Other reviews...5 Stars. - www.diffordsguide.com