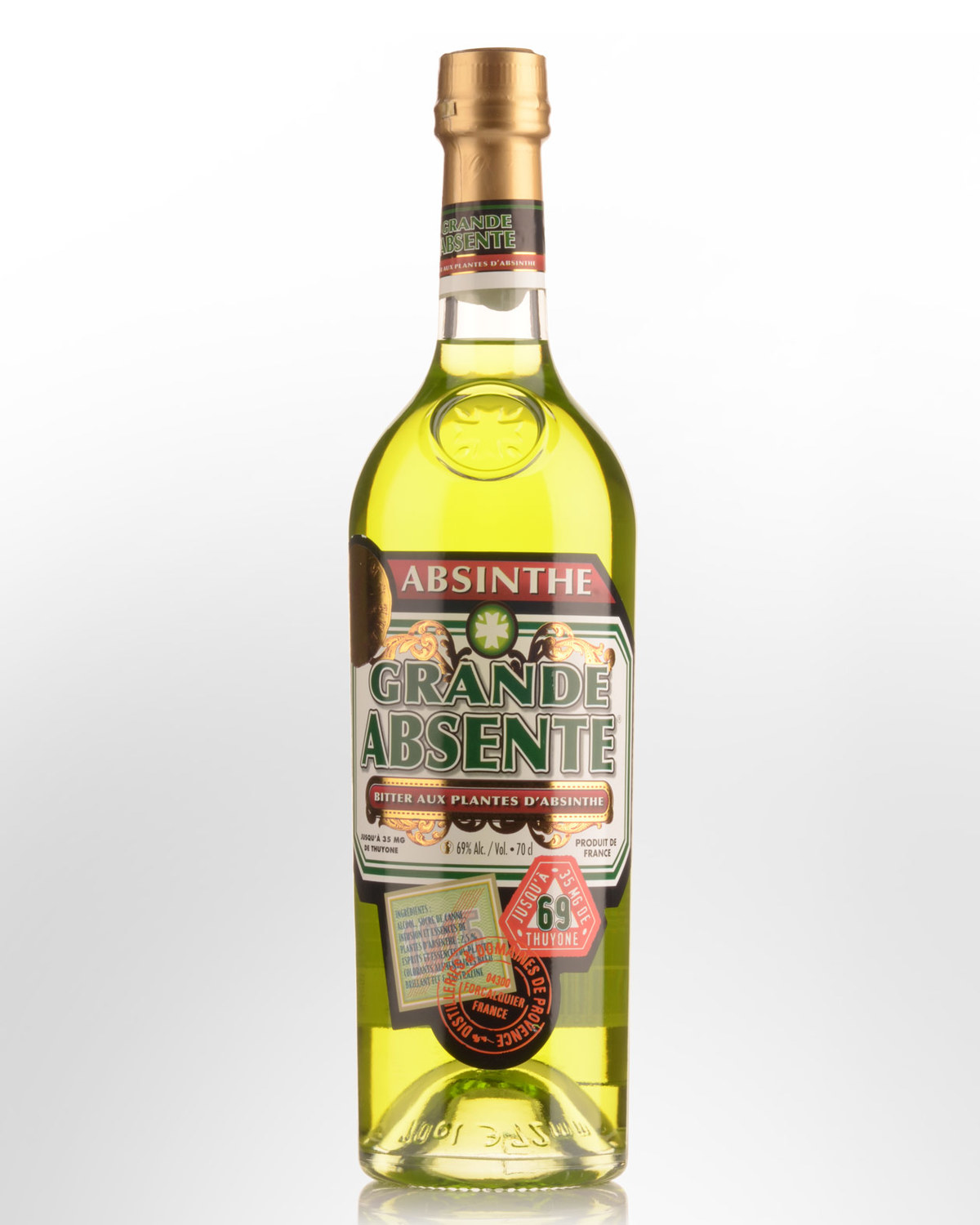 Distilleries de Provence Grande Absente Absinthe (700ml)
A new absinth contiaining 35mg of Thujone.
Tasting note: The bright neon-lime green appearance is a little overdone. Nosing reveals powerful aromas of star anise and fresh fennel over more herbaceous notes including sage. Deceptively delicate on entry, the palate crescendos into an intense, bitter-sweet and slightly numbing experience, dominated by liquorice, becoming drier as the heat dies down, but overall well balanced at this high ABV. Concludes with a burst of fresh liquorice strap followed by a subtle spearmint / liquorice fade. A fat, full throttle style that will appeal to the young and adventurous moreso than serious absinth devotees. 69% Alc./Vol.