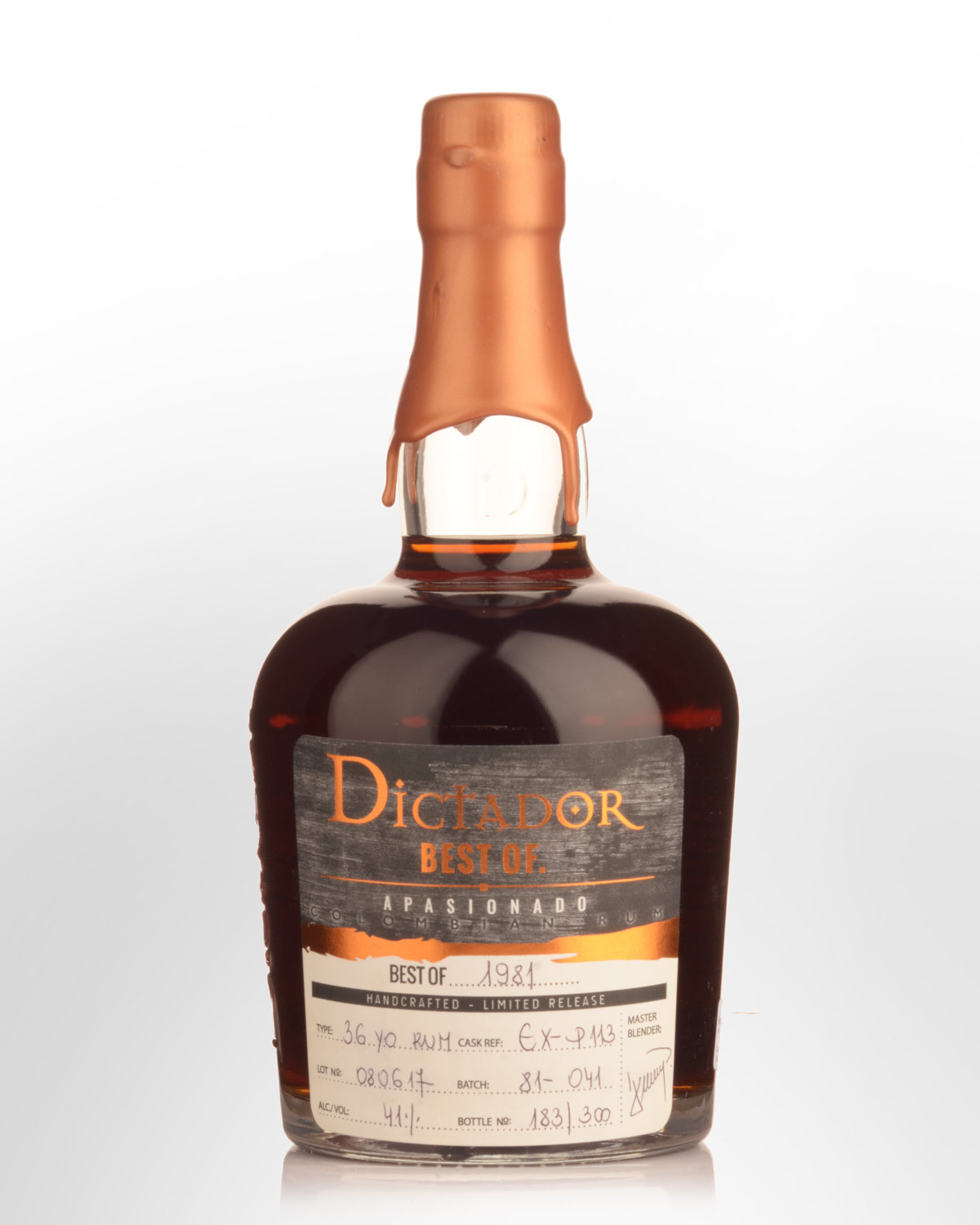 Dictador Best of 1981 Apasionado 36 Year Old Rum (700ml)
COLOMBIA
Dictador is produced in Colombia on the Caribbean coast at Cartagena de Indias city. The "Best of" expressions are small batch runs exemplifying the finest and oldest barrels in Dictador's warehouses. Selections are made from an immense collection of barrels, some of which have been maturing since the opening of the distillery in 1913. It ranks as one of the most significant stocks of rare rums in the world today.
The liquids for these old vintages are carefully chosen by Master Distiller, Hernan Parra for their deep, luxurious qualities. Each sees a slight twist on maturation. For the 'Apasionado' release, a small amount of 'panela' is added to the barrels - this is a reduced sugar cane juice with a large concentration of dark caramel colour and flavour. It further inensifies the flavour.
Like all of Dictador's rums, this is distilled from sugar cane honey (a concentrated version of sugarcane juice) rather than molasses. Sugar cane honey is essentially filtered and partially evaporated sugar cane juice. It's thicker, keeps longer than fresh juice and is less 'processed' than molasses. It also tends to be more flavoursome. With just 300 bottles of the 'Best of 1981' on offer worldwide, our allocation is next to nothing. 41% Alc./Vol.