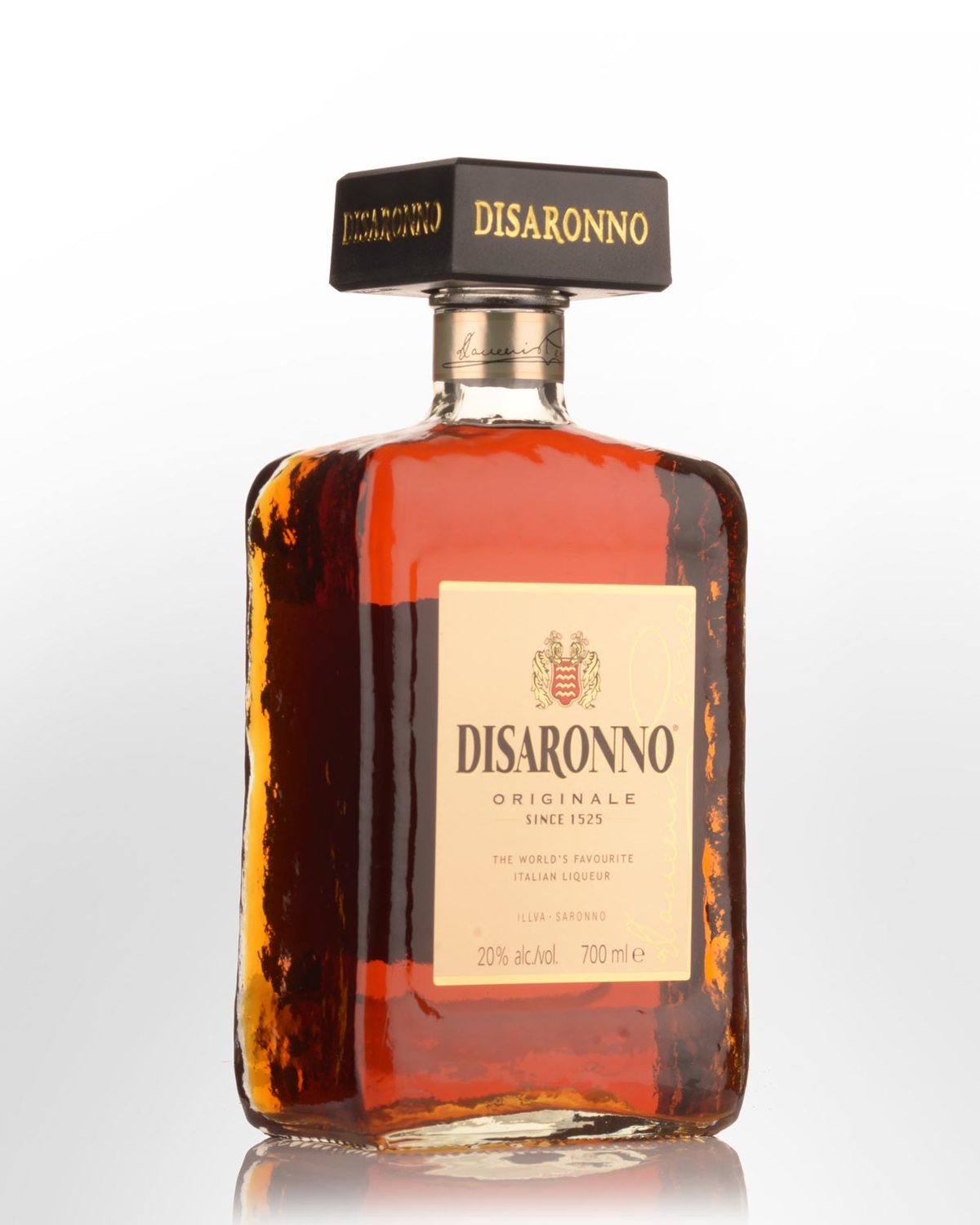 Di Saronno Amaretto Liqueur (700ml)
Created by a "beautiful young woman", this ancient amber coloured Italian Liqueur dates back to 1525. It was gifted to the artist 'Bernardino Luini', a member of the Leonardo da Vinci School. The said "beautiful woman" was subsequently immortalised by Luini in a renowned fresco in Saronno (although, the true source of Luini's inspiration remains a matter of some speculation.) Commercial production of the recipe was begun in the 18th Century by the Reina family in their apothecary shop in Saronno. There are seventeen ingredients in all.
Tasting note: The nose displays spirity almond and spice aromas. DiSarrono's natural apricot fruit sweetness is subtly countered by the addition of crushed almonds. Beautifully balanced, the lush, full-bodied palate explodes in flavour on the mid palate finishing with fantastic persistence. A liqueur with universal appeal, enjoyable in coffee, on the rocks or in a range of cocktails. 20% Alc./Vol.
Further notes... Deep amber. Rich marzipan and vanilla nose. A rich attack leads a supple, velvety palate with lightly sweet almond and caramel flavors. Finishes for a mile with waves of complex, nutty flavor. An elegant classic. 92 points (Exceptional) - tastings.com
Try a "Splash": 1/3 DiSarrono;
2/3 Orange Juice; garnish with an orange slice or lime wedge and serve over ice.