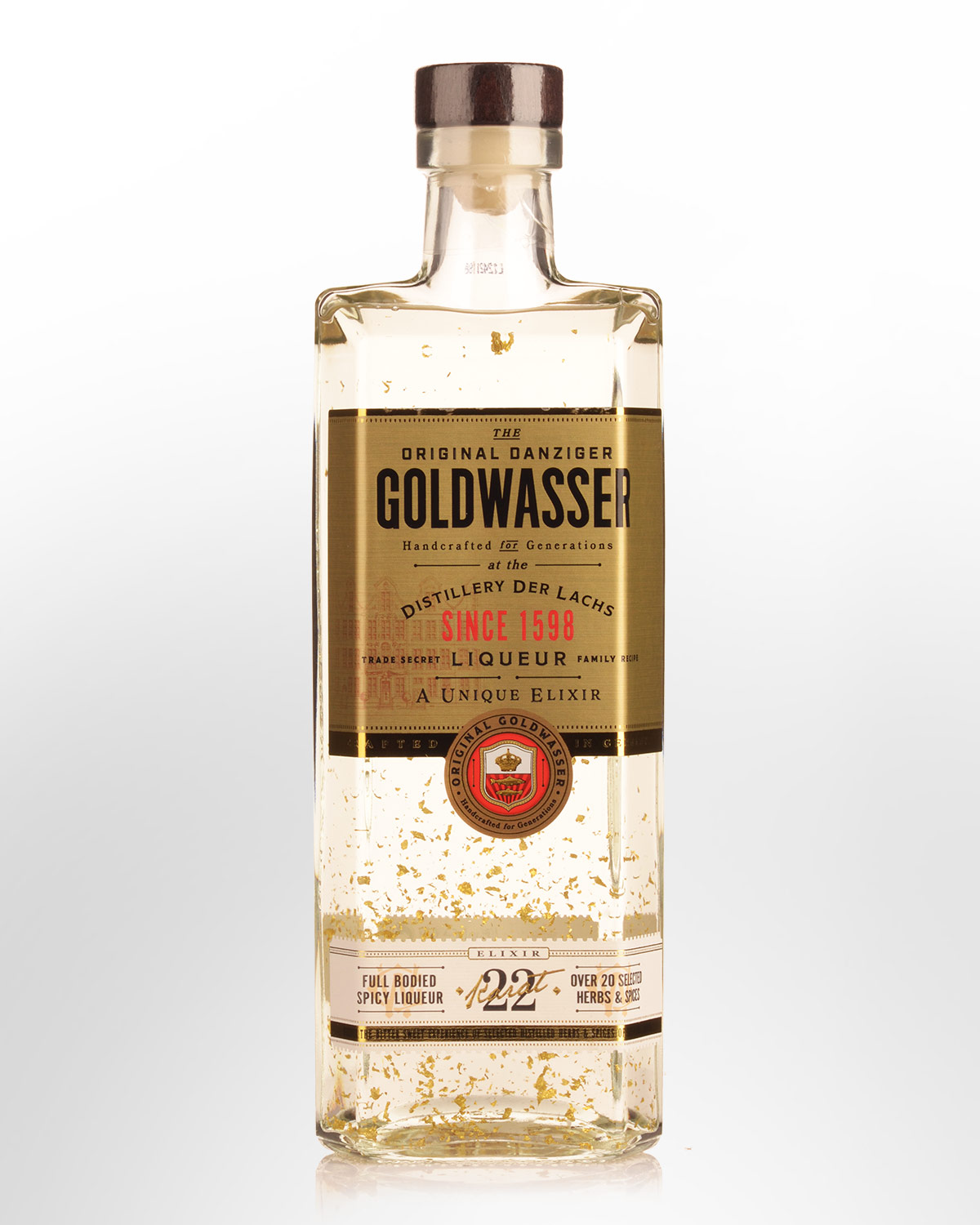 Der Lachs Original Danziger Goldwasser Liqueur (700ml)
GERMANY
This is a version of the original Goldwasser produced in 1598 by the German firm, "Danzig". The recipe did not always include gold flakes. These were added when it became thought that gold was valuable in the treatment of certain diseases. Gold, is of course totally inert - it is quite harmless to use in food products and has since been found not to impart the benefits the alchemists attributed to it. Pure gold is still added for the appearance and to maintain tradition. Originally produced from aniseed and caraway, this version from Der Lachs is a fine example of the liqueur.
Tasting note:
Pours viscous and perfectly clear (bar the gold flakes). Engages with aromas of peppermint chocolate, cinnamon, white pepper and sweet oregano. Cream textured with sweet & spicy flavours of cinnamon, liquorice and black jelly bean. Concludes tooth-staining, well balanced and medium long.
40% Alc./Vol.
Other reviews...
Clear with gold particles. Intense, bitter herbal bark, cinnamon, and cologne-like aromas. A supple entry leads to a sweetish, medium-to full-bodied palate of mild licorice, cinnamon, and medicinal herb flavors with an angular streak of menthol. Finishes with a wave of peppery heat, spice, and modest sweetness. Very much in the style of a traditional European tonic liqueur.
40%alc/Vol
International Review of Spirits Award: Silver Medal
86 points (Highly Recommended)
- www.tastings.com