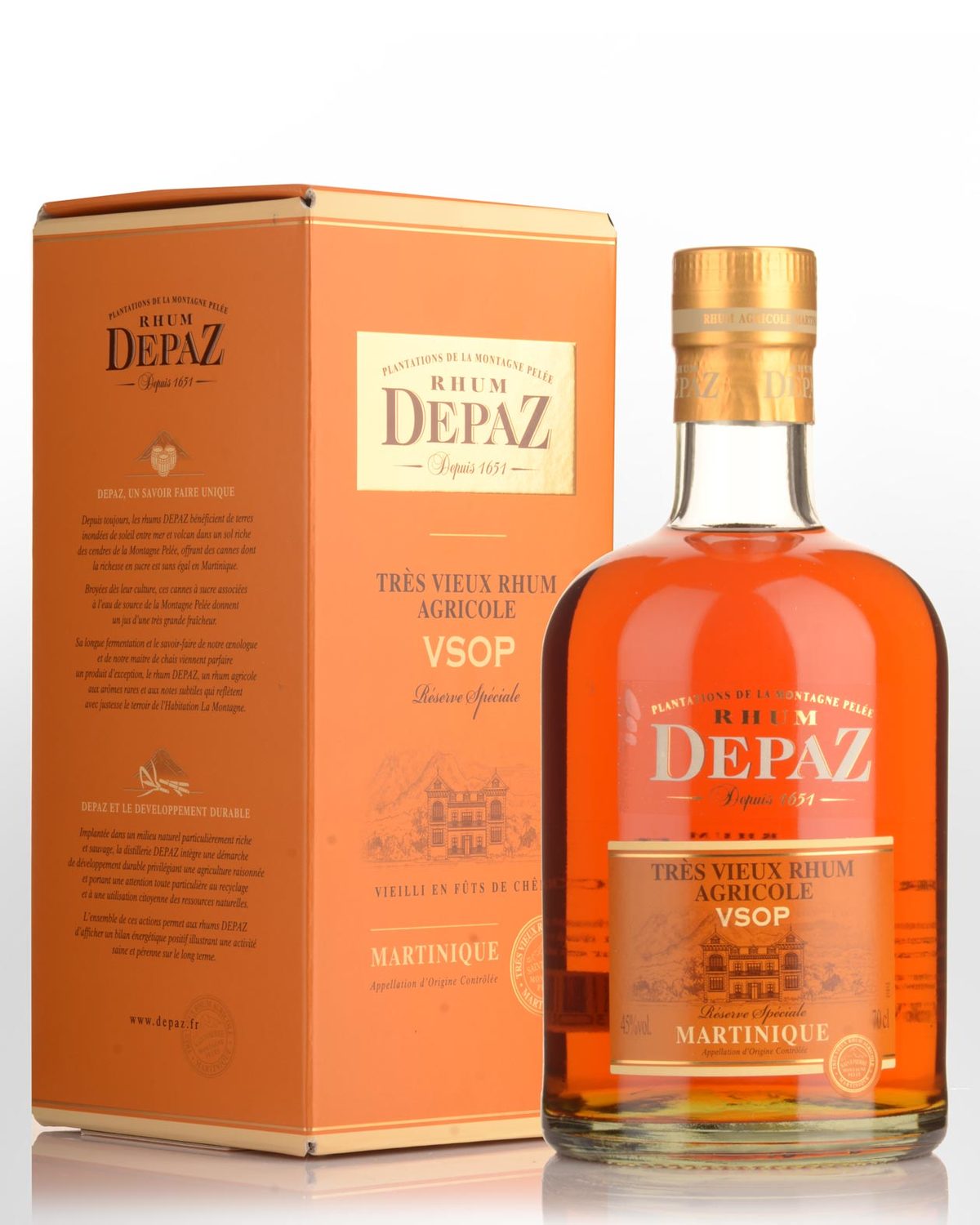 Depaz VSOP Rhum Agricole Rum (700ml)
MARTINIQUE
Produced at the Depaz Rhum Chateau & Estate on the French West Indies Isle of Martinique this is an exclusively agricole product, the signature ingredient of which is estate-produced blue cane. Considered the costliest and most difficult cane to grow, Depaz Estate claim their blue cane "...delivers the ideal balance of sugars for maximum flavour and character delivering a superb floral nose and a smooth, flavorful and refined character to the rhum. Even within Martinique, very few locations are suited to produce blue cane at the quality level and quantity necessary for developing a luxury rhum". This VSOP is seven years old.
Tasting note: Deep burnished copper. Medium sweet aromas of raisin cake, vanilla, cinnamon, a little clove. Later, greener notes blow through…white pepper, dried grass. An attractive assemblage of vivacious agricole with sweeter, heavier oak notes. Cough lozenges(?), sprinklings of white pepper, golden syrup and raisin cake through the finish. A little short but very tasty. 45% Alc./vol.
Previous batch tasted 2013:
Bright burnished copper / brass colour. The aroma is unusual for gold rum, being slightly grassy, with hints of unripe banana. Exposure brings sweeter, buttery scents of vanilla to the fore followed by a delicious fruitiness (ripe cantaloupe) leaving an overall impression not unlike aged, oaky Chardonnay, though the aroma is obviously much weightier here. Third pass adds bitter chocolate and caramel into the mix. Exceptional complexity. The unexpectedly dry and light entry delivers a rum that's a cross between blanco agricole and typical aged rum. This is drier and slightly greener than most gold rums, though none the less pleasant for that, with unripe banana, cut grass and beeswax flavours, finishing crisp, lean and vibrantly spicy with moderate length.
92 points