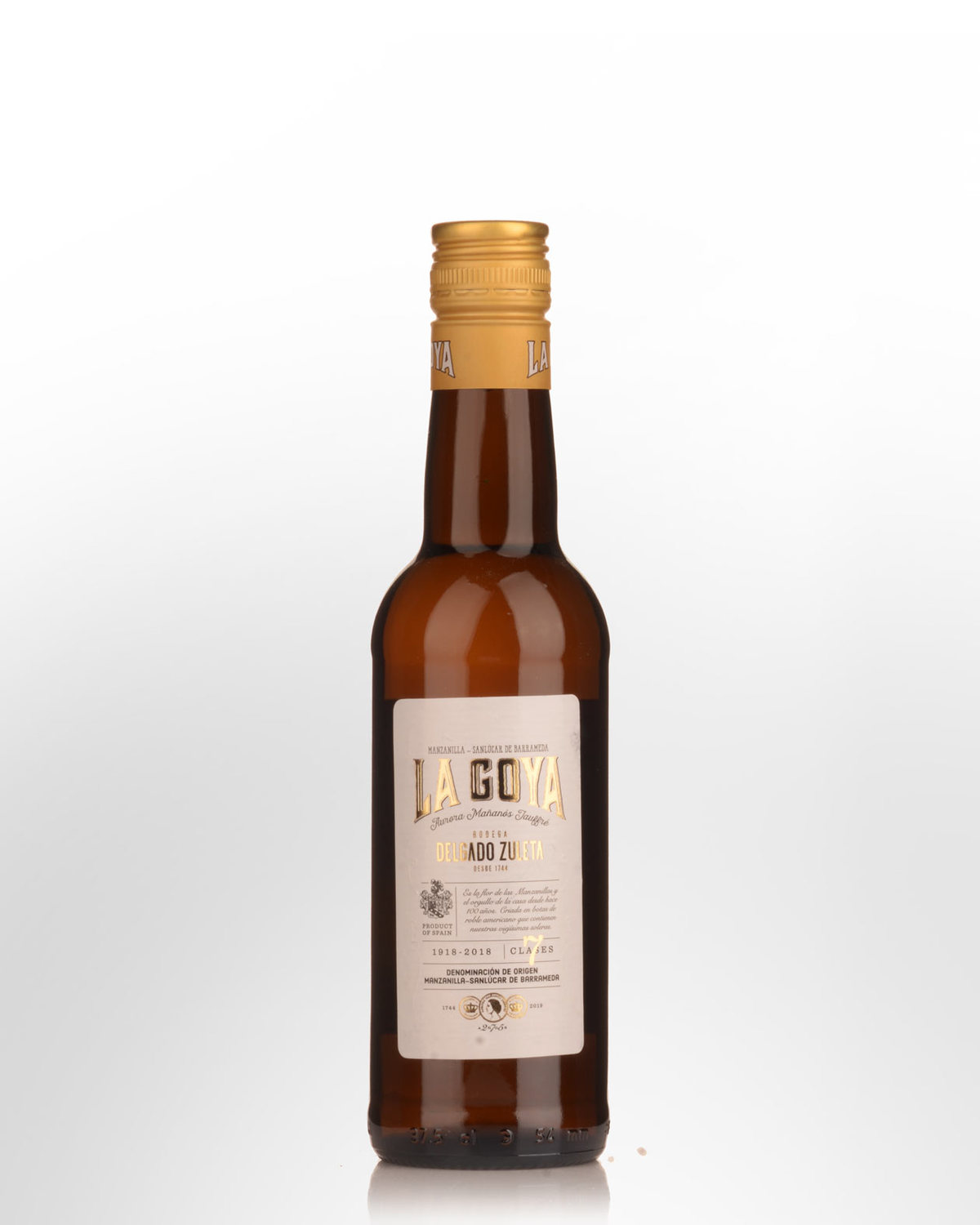 Delgado Zuleta La Goya Manzanilla Sherry (375ml)
San Lucar de Barrameda, Jerez,
SPAIN
Manzanilla Sherries stay in their blending soleras for at least 3 years and often 5 or more, yet this remarkable amount of care and costly maturation doesn't translate into higher prices. Unlike 'Grand Cru' Champagne for example, world class Manzanillas are accessible even to those on a modest income. Delagado Zuleta is the oldest family-run Bodega in Sanlúcar de Barrameda, established in 1744. The La Goya brand was created in 1918 when famous Flamenco dancer and Caple singer, Aurora Jauffre, allowed the winery to use her artistic name of 'La Goya' for their best Manzanilla sherry.
Pale straw colour with greenish tinged edges and a watery hue. Nosing evokes aromas of flor yeast, a light nuttiness, bready characters and traces of sea spray as an end note. Light, very fine and fresh with a bone dry finish the palate is elegantly flavoured with dried nuts, flor yeast and a subtle oily breadiness. Dry, lightly salted finish with a medium to long salted nut and flor yeast aftertaste.
Drink now.
Alc. 15%