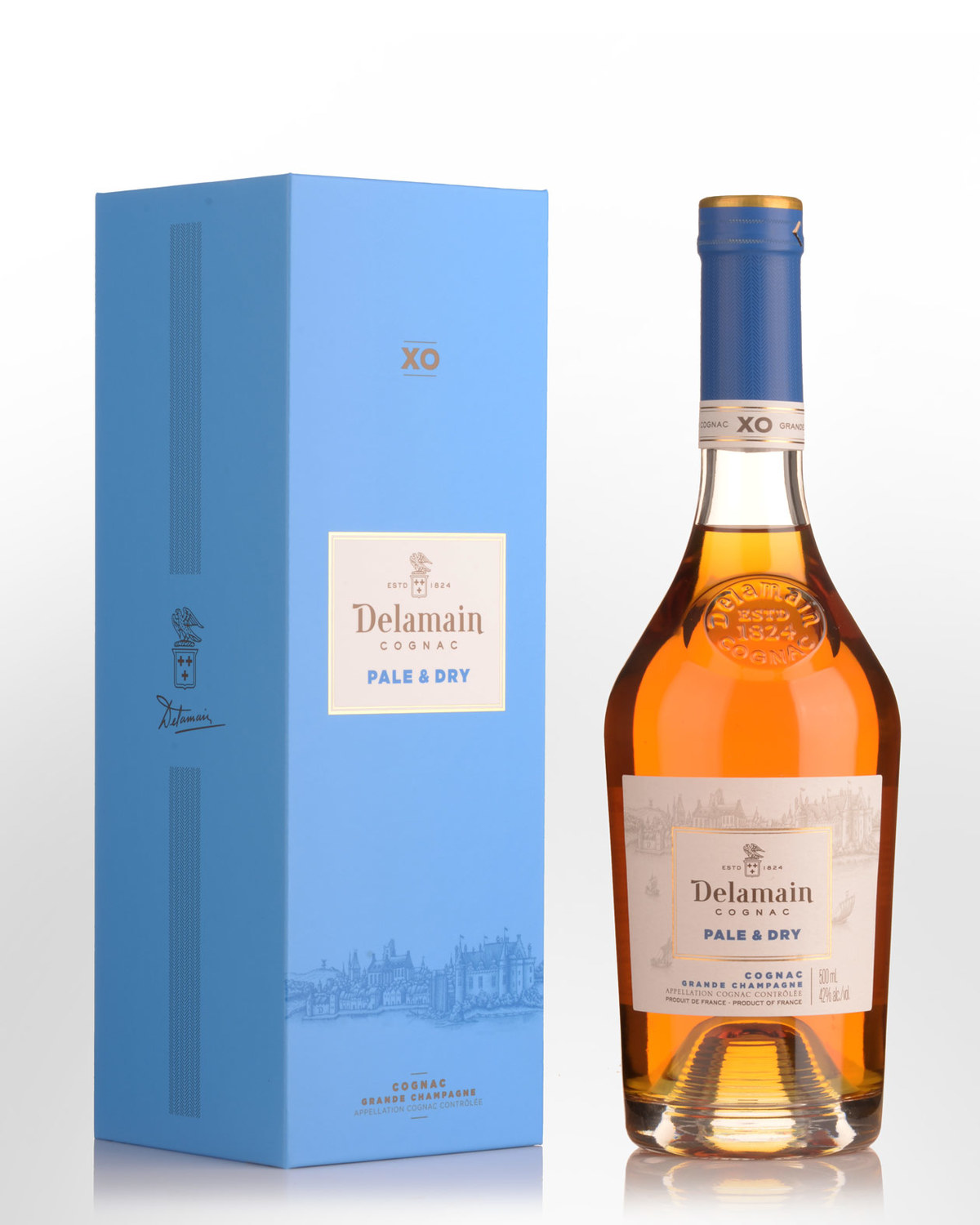 Delamain Pale & Dry XO Cognac (500ml)
One of the oldest Cognac producers, but still run by direct family descendants Charles Braastad-Delamain and his cousin, Patrick Peyrelongue. The brand was created in 1762 although the house is much older. Delamain produces no VS or VSOP Cognac, instead its entry level offering is this already 25-year-old XO produced from 100% Grande Champagne fruit sourced from local growers.
The cognac starts at around 50% ABV before being very slowly reduced with old, lower strength cognacs or "vieilles faibles", rather than water (which is the custom). This practise further highlights an attention to quality that differentiates Delamain from the pack.
Considered a showcase of the house style, the "Pale & Dry" moniker refers to both the natural colour of the blend and the fact that no sweeteners or 'boise' are added (as is actually permitted by law in Cognac).
Tasting note: Impeccable purity to the brilliant topaz colour. A superb perfume opens with aromas of rose petal / orange blossom, building with deeper, fruitier scents of figs, pear tart, dates over drier notes of cigar box, new leather and further air contact adding shades of dried banana, orange zest and cinnamon. Just fabulous. Starts off linear, dry. The middle stages are unexpectedly full bodied, vibrant, warming, mouthfilling. A luscious burst of dried fig, stone fruit, orange zest and prune stains the tongue. Driving sandalwood, pepper, almond butter and saffron push the palate length to the max. Doesn't let up in the final stages as this fades resiny, oaky yet poised with black pepper, vanilla bean and dried fig. A final wisp of passion fruit seals the deal, showing the kind of élan you'd expect from a cognac heavyweight. One of our all-time favourites, regardless of classification or price. 40% Alc./Vol.
Other reviews... Bold and butterscotchy, this easy-drinking Cognac also has dried fruit and nutty tones, plus a saline touch that's reminiscent of salted caramel. There's a spicy flourish on the relatively dry finish. Delamain notes that it is one of the only Cognac houses to exclude VS and VSOP expressions from its portfolio, "its range starts where others end, with an X.O."
95 points - wineenthusiast.com