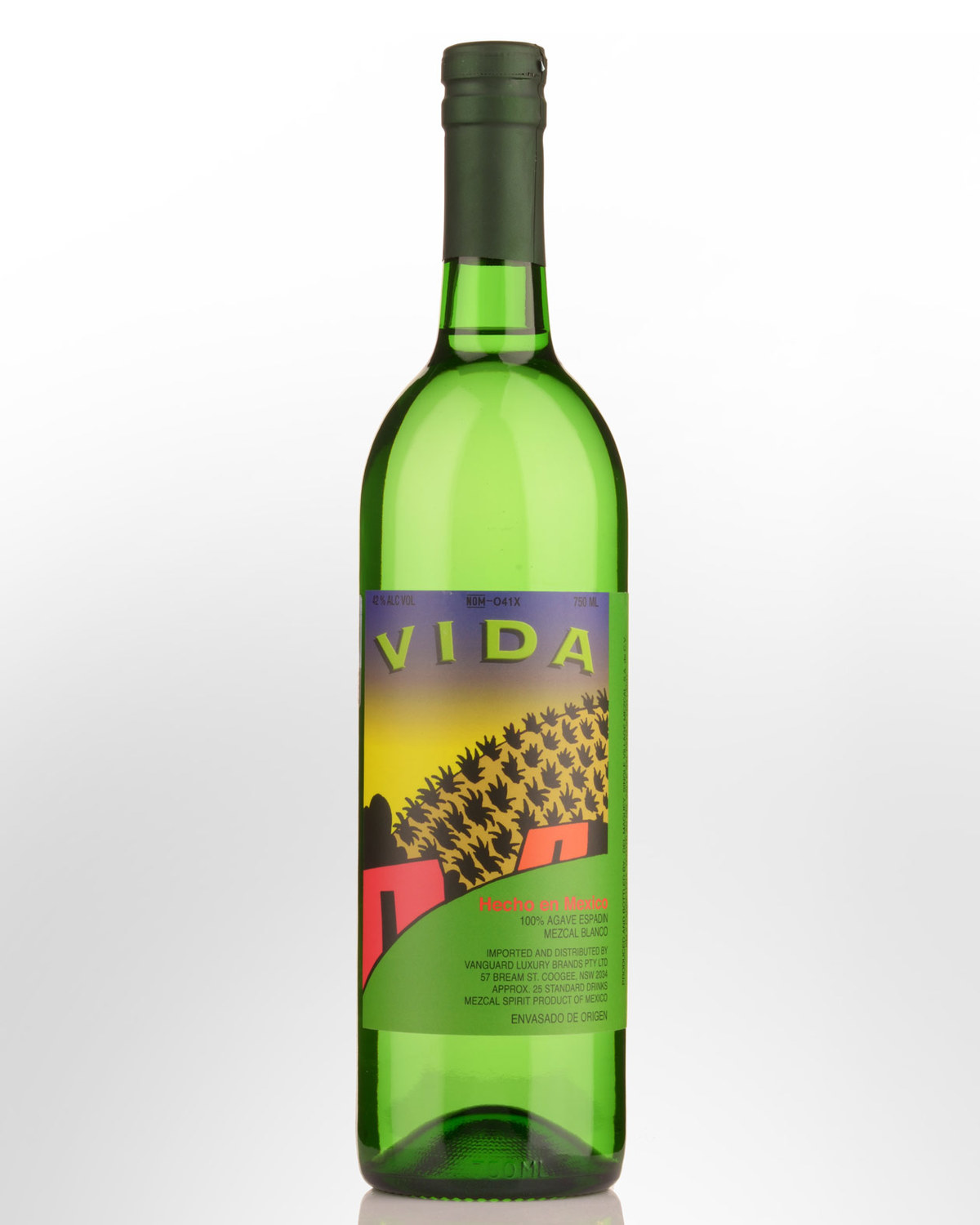 Del Maguey Vida Single Village Mezcal (750ml)
Heirloom Spirits of the Zapotecs.
Unlike tequila, mezcal has remained closer to its origins as a drink of villagers and artisan producers, persisting with tradition, as only mezcal can be made. It differentiates itself from tequila by a countrified approach taken by the distillers in the Oaxaca region (pronounced 'wa-ha-ka') who today produce around 60% of the total Mezcal output. It achieved Denominacion de Origen status in 2005. Unlike tequila, which employs only the Weber variety from fields around Jalisco, there are eleven types of agave, collectively known as 'Maguey' which are permitted in mezcal, such as the widely cultivated 'Espadin' or 'Manso' varieties and the more sought after wild 'Tobala' - the trophy of the mezcal world. Unlike tequila, mezcal is required to be at least 80% pure blue agave (tequila only 51%).
As awareness for mezcal has slowly grown, commercial opportunities have been harnessed. Keeping pace with demand (which remains insignificant in comparison to tequila), it's now been made on a more industrial scale too. This has led to some bottlers adding cane alcohol, caramel, colour, sulphates, sweetener and even fertiliser, usually in order to speed up output. Drinking this stuff is like following cheap tequila down a dirty track towards an unforgettably brutal hangover. Don't consider a worm in the bottle a sign of authenticity or quality either. Real mezcal is of another dimension, and it's not easy to come by.
Even now, the only place to sample real Mezcal generally involves a trip to Oaxaca, and then out of town. Away from the big city is where its production remains rustic and unhurried. Initially the process resembles the manner in which primitive tribes cooked food in holes: Agave hearts are cooked in a conical pit in the ground. Stone and charcoal are heated in it and the agaves laid on top, covered with palm leaves, matting and soil, cooked for three to five days, taking on the aromas of smoke and earth. Left to cool for a week, wild fermentation begins following which the baked agaves are crushed. This often happens using horse driven millstones. The pulp is mixed with water and fermentation is completed in large vats. Rather humble copper or clay kettle stills are employed, wood-fired, and rarely more than 100 litres in capacity. Double distillation is the norm. Maturation may range anywhere between one month to over a decade.
One has to search for artisanal examples of this exotic spirit. That's what modern day mezcal pioneer, Ron Cooper did. His conversion came about while looking for the best tasting mezcal to Christen a new sculpture with (Cooper is an established American artist). The Oaxaca locals pointed him towards the mountains. In the remote villages and foothills he discovered mezcals that tasted nothing like the 'rot-gut' so infamous in the Mexican cities. Yet, as Cooper realised, most people have no idea that these sorts of mezcals exist.
It was a revelation. He set about bringing the world's attention to previously unavailable, 100% certified organic, artisanal mezcal produced the original handcrafted way. These mezcals can vary in taste as much as wines, and flavour wise, there's virtually nothing like them in the world. Perhaps their only natural counterpart is smoky Islay Scotch (interestingly, Japan is one of mezcal's biggest export markets). Indeed, the relationship between mezcal and tequila has been equated to that of Islay malts vs the rest of the whisky world – exotic, assertive, smoky, briny even 'industrial' at times – that's real mezcal.
In 1995 Cooper acquired a liquor license and established his own label, 'Del Maguey' (pronounced 'ma-gay'). His intention is to harness and showcase the varying micro-climates and regional differences that give his mezcals a unique character. No colourings or additives are used. Every product is made by individual family palenqueros (producers) in old-style villages. The villages are between two and eight hours from town. "One bus in and out every Sunday" kind of places, as Cooper says. It's an approach that's clearly inspired by European terroir. His is reputedly the first Bodega in more than 400 hundred years of mezcal production that has credited the name of each village where the liquid is made on its labels.
True to the nature of the spirit itself, Cooper's venture has remained in keeping with its origins. One of his bigger years yielded all of 12,800 bottles - a miniscule output by world standards. With a dearth of anything but mass produced 'commercial' mezcals arriving on our shores, some of which have undoubtedly done the genre a disservice, we can consider ourselves fortunate that a small quantity of these rare heirloom spirits have now made their way into Australia. Very Limited Stocks.
Launched in 2010, Del Maguey's Vida Mezcal is considered the most 'mixable' of the range. It's twice distilled and unblended from 100% Agave Espadin. Winner of the 2012 Chariman's Trophy at the 'Ultimate Spirit Challenge'.
Tasting note:
Crystal clear. Opens with assertive scents of vinyl, shellac, car tyre and oil rag. The industrial accent drops a notch after several minutes, adding hessian sack and sweet smokey notes to the aromatic merry-go-round. Entry is light and pleasantly bitter sweet. Mid palate focus is on the bbq hot rock / burnt meat flavours with attractive textural qualities following through to the dry, peppery, smokey bbq fade. Very vibrant and distinctive.
42% Alc./Vol.
Other reviews...
"The fruit-forward, easy sipping Del Maguey Vida is an approachable introduction to the spirit."
42% Alc./Vol.
- Wall Street Journal