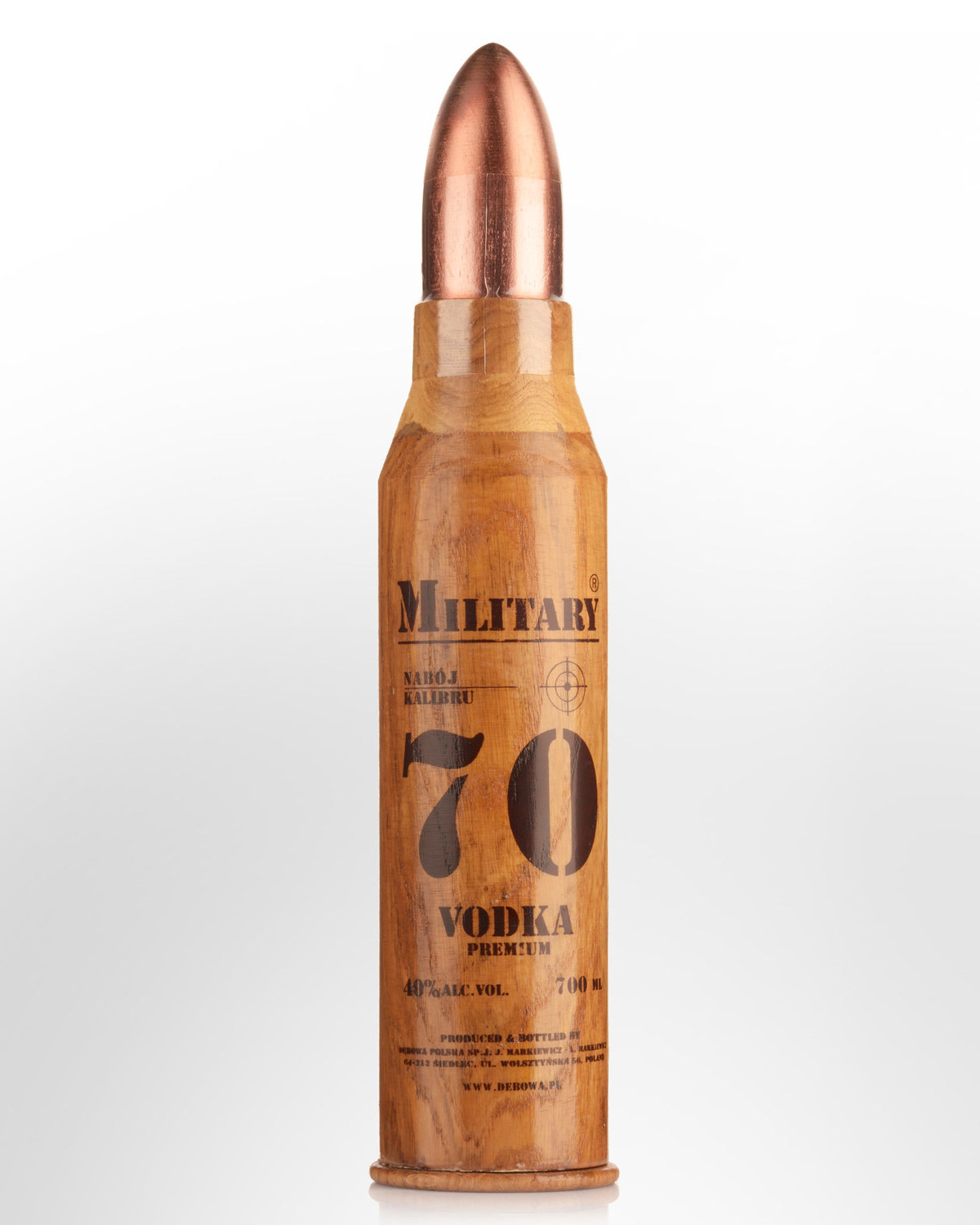 Debowa Military 70 Premium Vodka (700ml)
The Debowa Company commenced operation in 1982. Until a couple of years ago they were producing brandy type liquors only. Now the production covers a wide range of genres including gin, whisky and vodka all made according to their own recipes.
Oak Vodka of Poland is their latest product, to which the company dedicated more than two years of work. It is as the name suggests, vodka aged in oak. This special presentation bottling in the shape of a bullet will be a talking point to say the least. 40% Alc./Vol.
No tasting notes available.