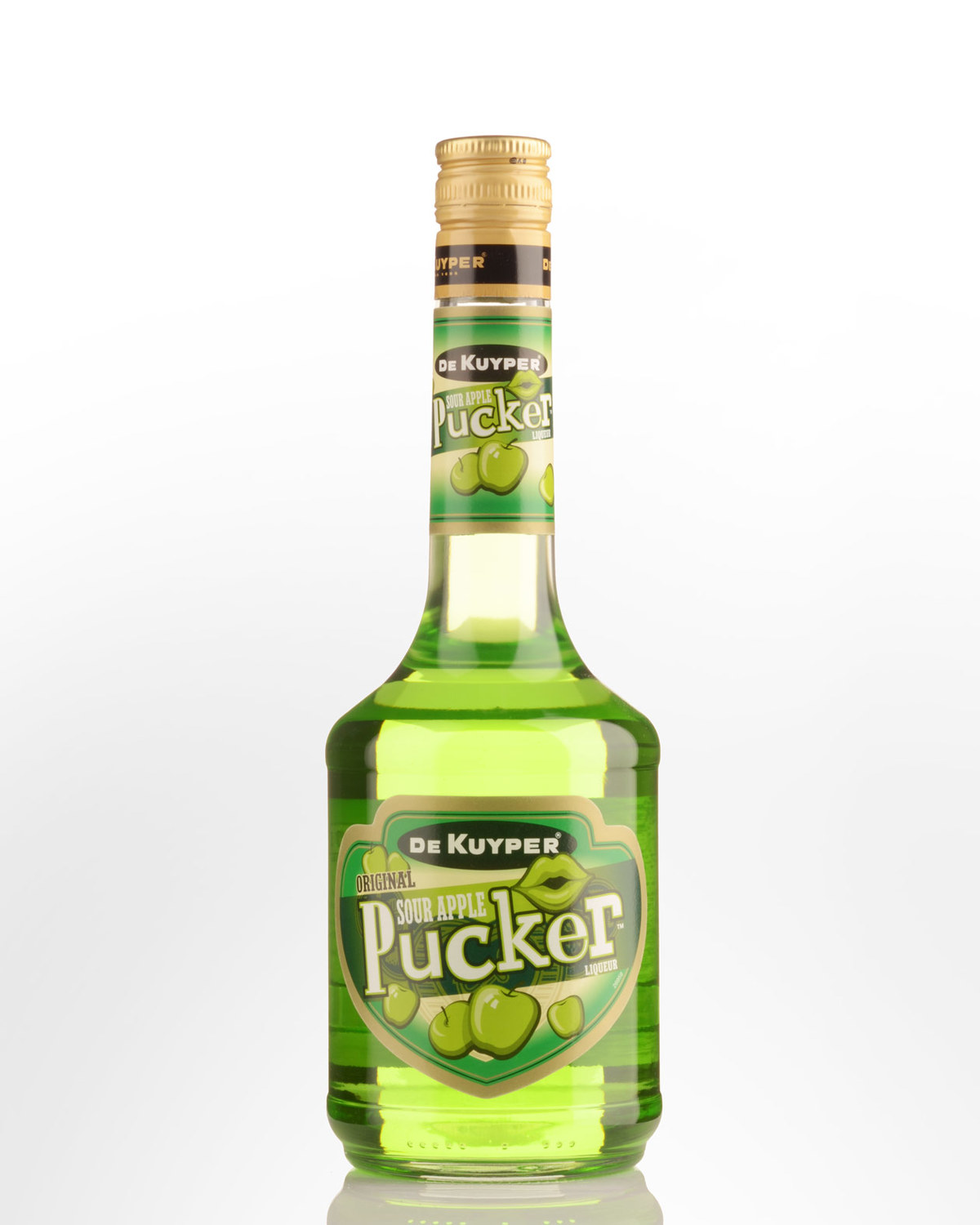 De Kuyper Sour Apple Pucker Schnapps Liqueur (700ml)
Sour Apple Pucker is a member of DeKuyper's Pucker sweet and sour schnapps family, with a flavour similar to Granny Smith apples. The company says the cordial delivers a burst of sweet apple flavour followed by a mouth puckering sour. Sour Apple Pucker will make a great shot and can be mixed for colourful and tangy cocktails including the creation of a perfect "Appletini'.
15% Alc./Vol. No tasting notes available.
Appletini: This popular martini may have help save the Martini! The ladies love the sweetness, guys like the bite. Adjust the apple pucker to taste and keep it really cold. It's best to chill both the vodka and the apple pucker.
Equal parts: Vodka & Sour Apple Pucker Schnapps.
Add a dash of Apple Juice or Cider if desired.
Combine ingredients in a shaker with ice. Shake well and strain into a chilled cocktail glass.
Garnish with an Apple Slice.
Caramel Apple:

Equal parts Sour Apple Pucker Schnapps with Butterscotch Schnapps.
Serve in a shot glass.
 Click here to learn more about Liqueurs.

 Click here for Classic Cocktails.