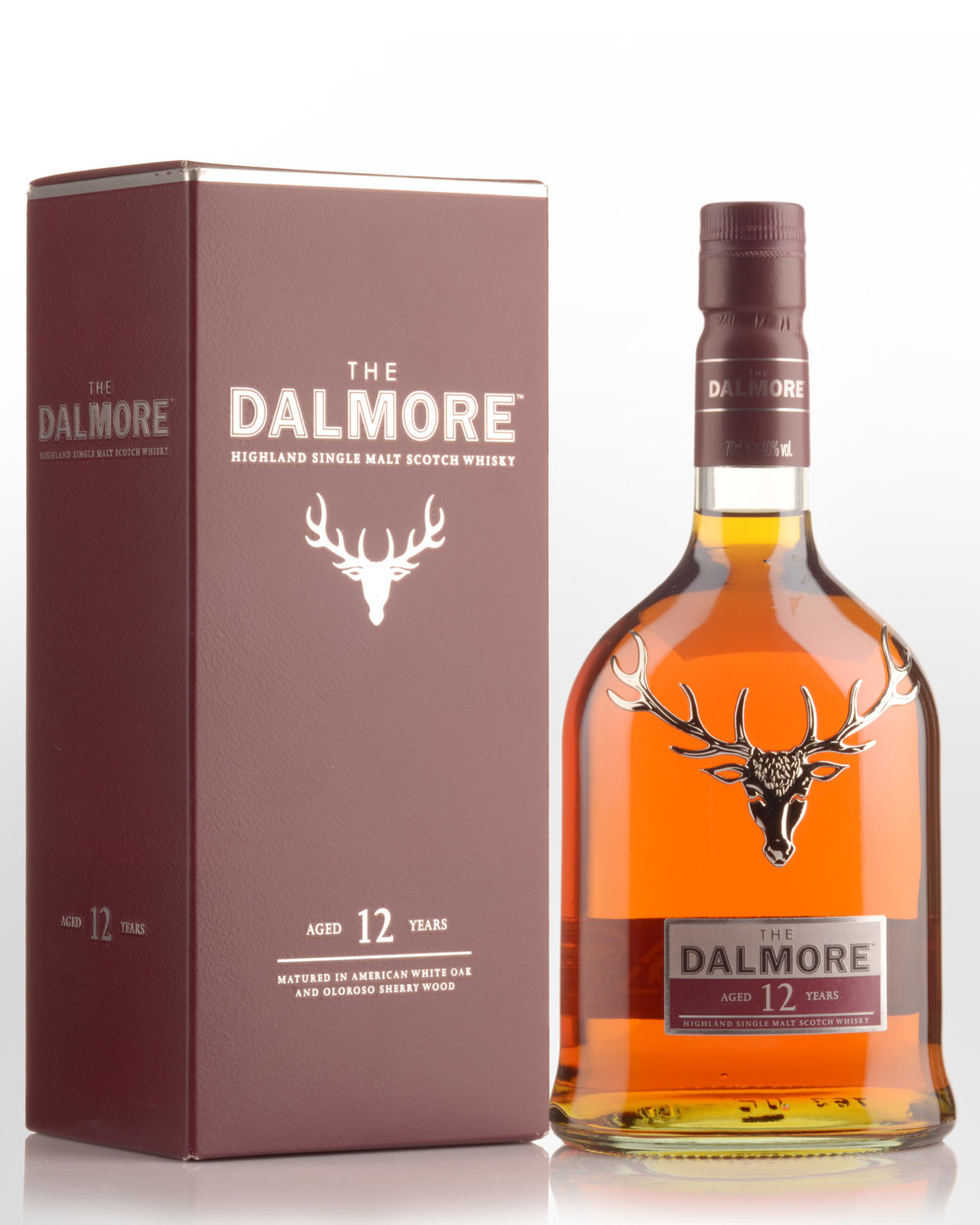 Dalmore 12 Year Old Single Malt Scotch Whisky (700ml) - Damaged Gift Box
The Dalmore story began in 1839 with Alexander Matheson who lived in the Highlands of Northern Scotland. Matheson found the rich peat and pure water sources of the Highlands to be the makings of a perfect whisky. He built a distillery in the area and produced small batches until 1886, when the Mackenzie family acquired his operation. When a member of the Mackenzie family risked his own life to save Scotland's ruler, King Alexander III, from a charging stag, the grateful king offered a token of his appreciation by bequeathing the stag to the Mackenzie family as a symbol of valor and courage. And more than 130 years later, the stag head still appears on every bottle of The Dalmore.
Today, Dalmore distillery has ten stone warehouses and eight pot-stills, several which date back to the late 1800s. Much of the distillery burned down during World War I while occupied by the U.S. Navy, but production resumed in 1922. The production process is meticulous and includes double distillations in copper pot-stills and aging in white oak and sherry wood casks.
Other reviews... Clear golden amber color. Aromas and flavors of dark roasted nuts, toasted pine, caramelized stone fruits and orange, and vanilla tapioca with a silky, bright, dry-yet-fruity medium body and an interesting, toasted grain, honeyed granola, and minerals finish. A delicately balanced, eminently drinkable dram. 40% Alc./Vol. 93 points - www.tastings.com
Nose: Nose: Outwardly flattish, but time and patience reveals life beyond the sherry - hints of cherry and oak. Palate: Mouth-filling and chewy. Lots of cream toffee. All the time there's a delicate, malty spice buzz. Finish: Very long and still milky, silky toffee with malt and vanilla arriving. A wave or two of sweet liquorice adds further richness. Comment: Genuinely classy stuff from the 24 carat jewel in JBB's Scottish crown. Rating: 93.
- www.whiskymag.com