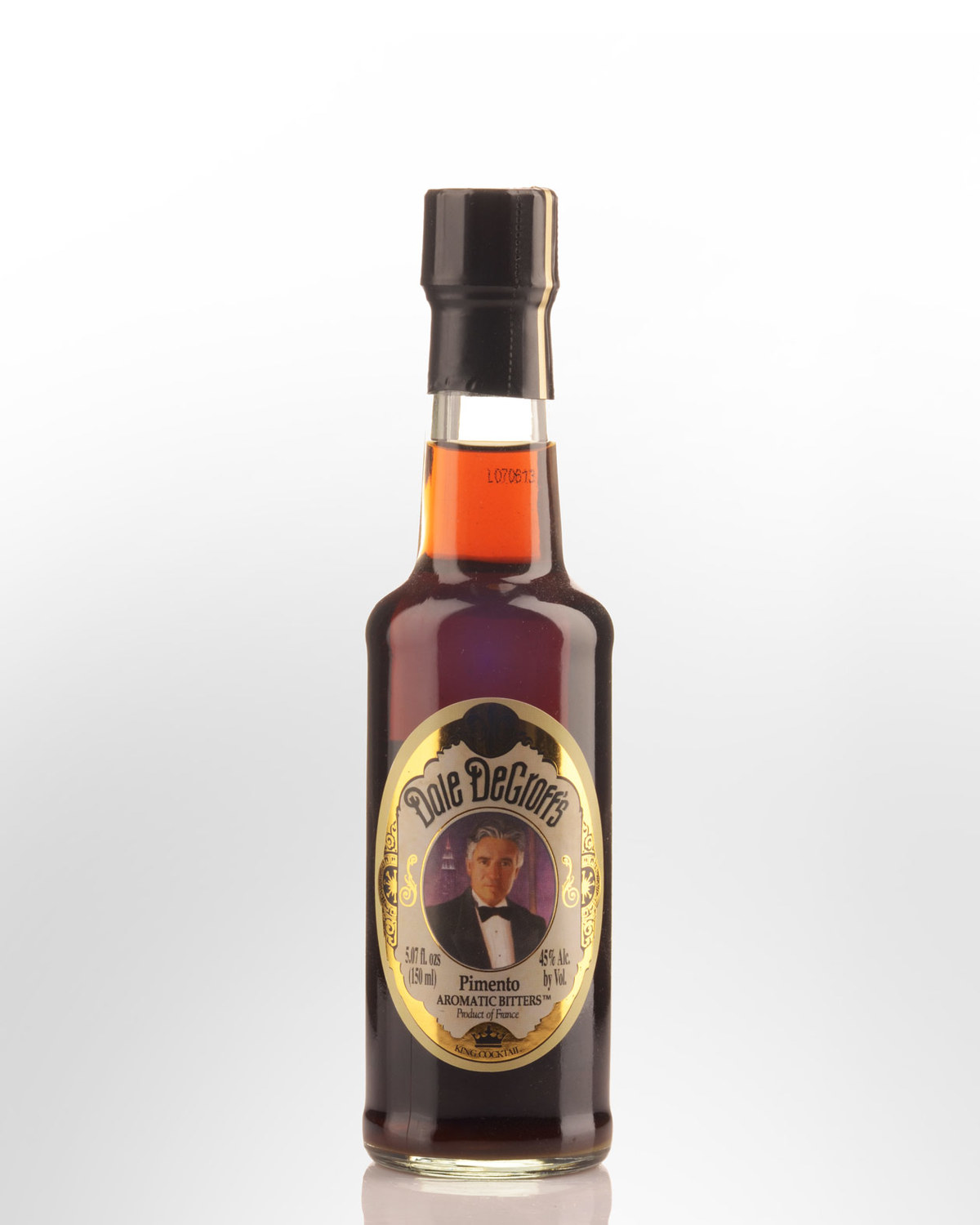 Dale DeGroff's Pimento Aromatic Bitters (150ml)
Saumur, Loire Valley,
FRANCE
Small batch bitters are surely making their mark on the cocktail scene, with cocktail enthusiasts and bartenders rediscovering the long lost recipes of the golden era and making it their own.
Dale De Groff is an iconic figure in the field of mixology, credited as 'King Cocktail' after a long and innovative career in top establishments such as New York's Rainbow Room and later in educating young up and coming bartenders. He is also credited by some as the creator of the Cosmopolitan. A signature element common throughout his drinks was a spicy liqueur called 'Pimento Dram', inspiring this bitters formulation utilising whole botanicals with no essential oils, commercial flavourings or dyes.
Produced by the reputable Combier Distillery in Saumur, France - famed for the production of the world's first Triple Sec liqueur in 1834 and the superb Perique Tobacco Liqueur. Pimento berry, otherwise known as allspice, is blended with baking spices similar to those found in Angostura Bitters, being ginger, nutmeg, cinnamon, clove, anise and touch of dried orange peel.
Recommended cocktails from DeGroff himself include the intriguing variation of the famous Sazerac cocktail created by Antoine Amedee Peychaud, detailed below.
Tasting note: The deep burnt sienna brown colour shows gold ochre at the edges and moderate viscosity. Offers an intense, complex amalgam of clove, liquorice bullets, sarsaparilla, citrus peel, soy sauce (and more) making for a wonderful sniff. Initially light and gently bitter; mid palate is fresh, warming, properly bitter but balanced, intensifying towards the finish with dried citrus peel, herbs and bitter liquorice-like flavours evident. Clove emerges into the fade and relieves the bitterness somewhat. A superb and seemingly endless potpourri of flavour. 45% Alc./Vol.
Cocktail Recipe: Pimento Sazerac
"The variation below utilizes equal parts of Rye Whiskey and Cognac. I may be playing with fire by suggesting my pimento bitters rather than the traditional Peychaud's, simply because the flavour profile hits the same flavour note as the Peychaud's. I offer this variation with humility and reverence for the original drink."
2 dashes DD's Pimento Bitters
30ml Rye Whiskey
30ml Pierre Ferrand Cognac
Splash of absinthe
1 small sugar cube
Take 2 rocks glasses, fill the first with snow ice and set aside to chill. Place sugar cube in the bottom of the second glass. Add the bitters and a teaspoon of water; muddle until sugar cube is completely dissolved. Add cognac and the rye whiskey and a few large ice cubes. Stir with ice cubes to chill. Take the first glass and empty the snow ice and splash with absinthe; give it a spinning toss in the air. This will effectively coat the glass and some nearby bar patrons with absinthe. Strain the chilled drink off the ice into the seasoned glass. Garnish with a lemon zest twisted over the drink. Some guests prefer that the lemon zest be discarded.