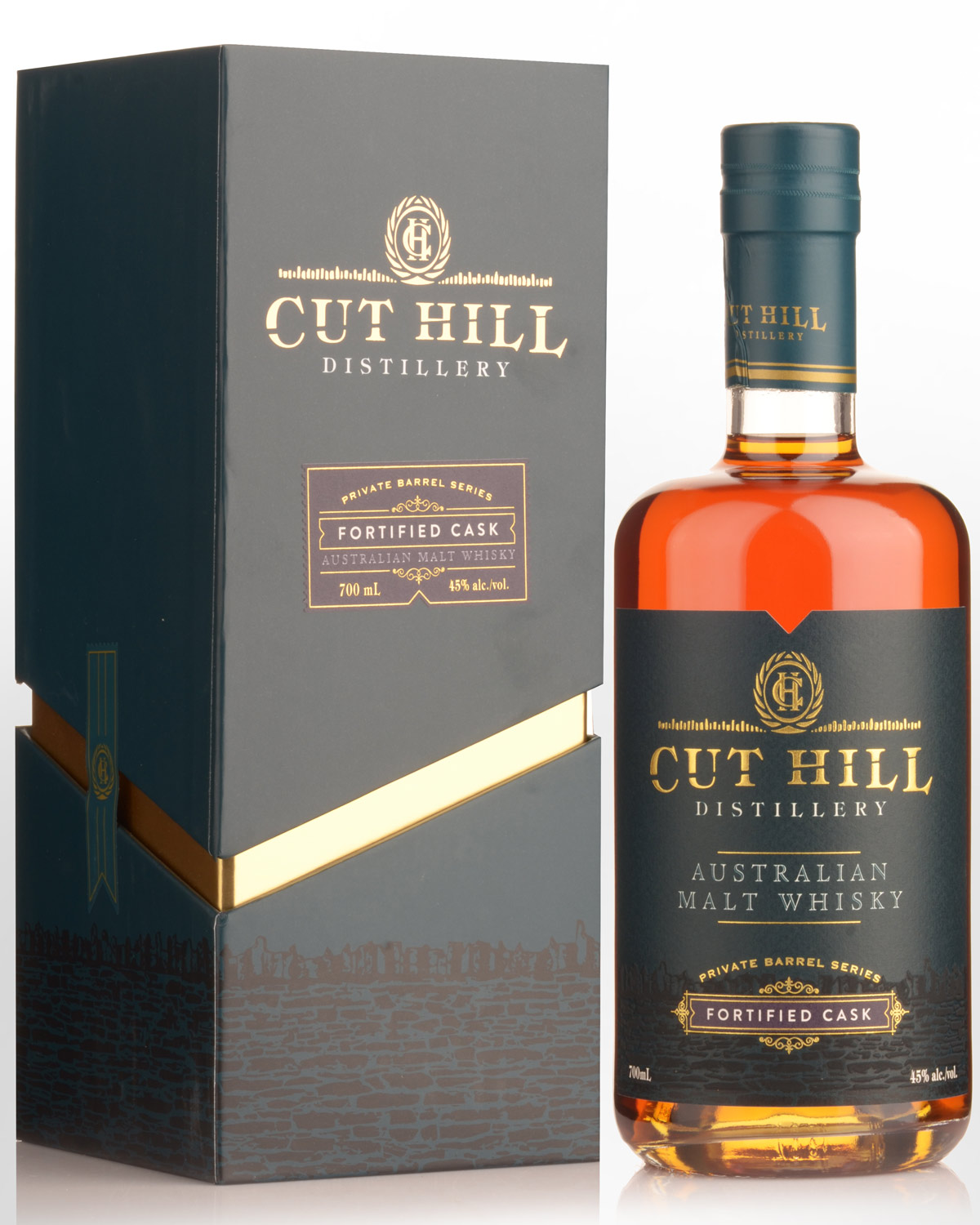 Cut Hill Distillery Private Barrel Series Fortified Cask Australian Malt Whisky (700ml)
South Australia,
AUSTRALIA
Matured in a combination of vintage port, tawny and muscat casks, some dating back as far as the early 1900s, this medium bodied, easily approached malt is run through with delicate Australian fortified aromas and flavours; Fruit mince pie and spice accent the finish. A slightly higher abv than its sibling makes a positive impact. 45% Alc./Vol.
Notes from the producers... A decadent dessert platter of maraschino cherries, prunes, almonds, and dried figs resting on a brandy snap base with a side of malted vanilla ice cream. The palate turns richer with lashing of banoffee pie and a resiny cocoa finish drawn out by the syrupy port influence. A whisky for strong flavours and lively company. Neat or on the rocks, this dram will hold its own with the richest of desserts and the boldest of dishes.