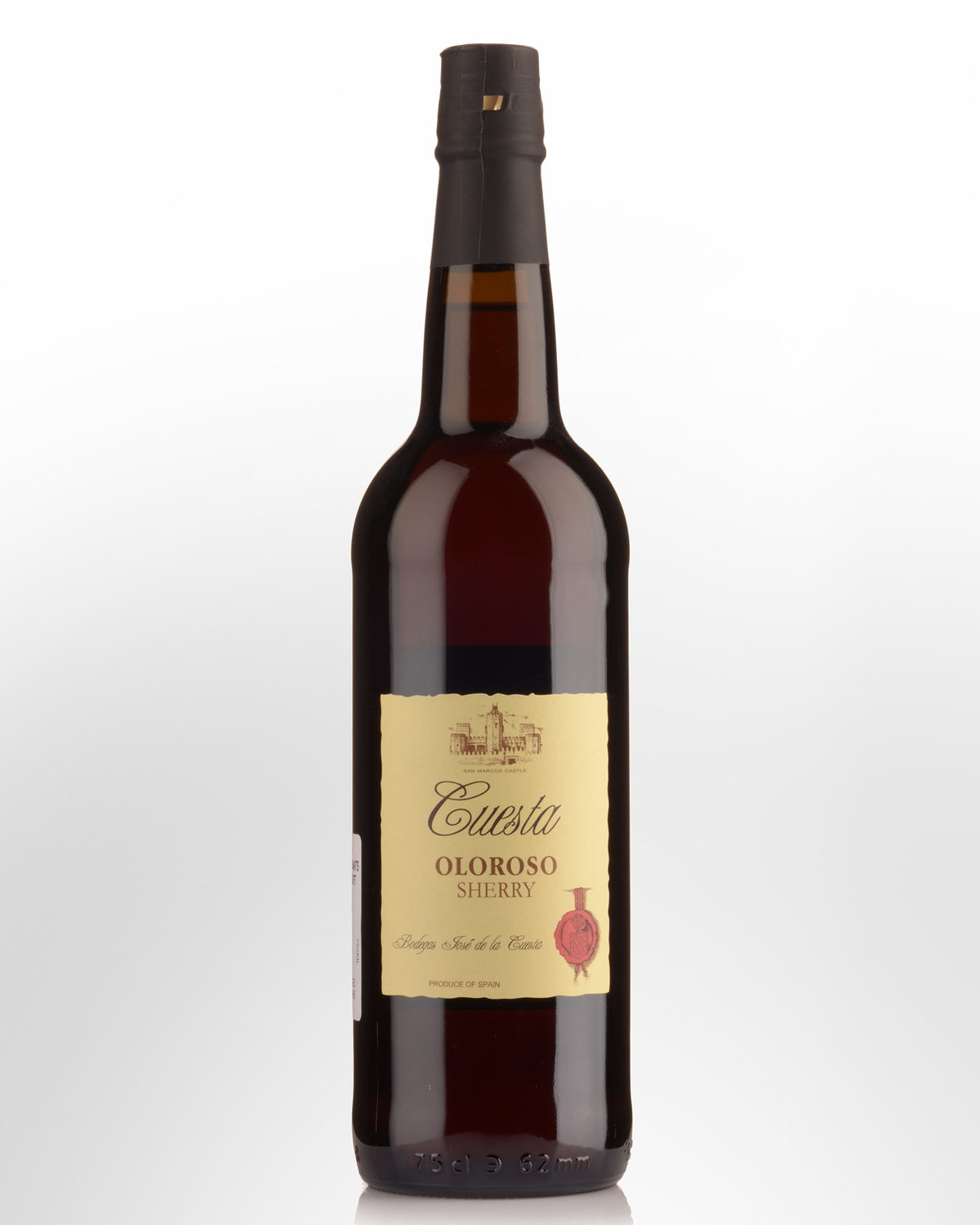 Cuesta Dry Oloroso Sherry
Following the success of Cuesta's stunning PX , we've expanded the range to include their Fino, Amontillado and Oloroso sherries. An initially dry wine, from amber to mahogany in colour, with a strong aroma reminiscent of walnuts, full-bodied, with an alcohol content of between 17º and 22º. Ageing begins under the veil of flor, then continues with a phase of oxidative ageing. Olorosos are ideal as aperitifs, as well as with game and red meats.
No tasting notes available.