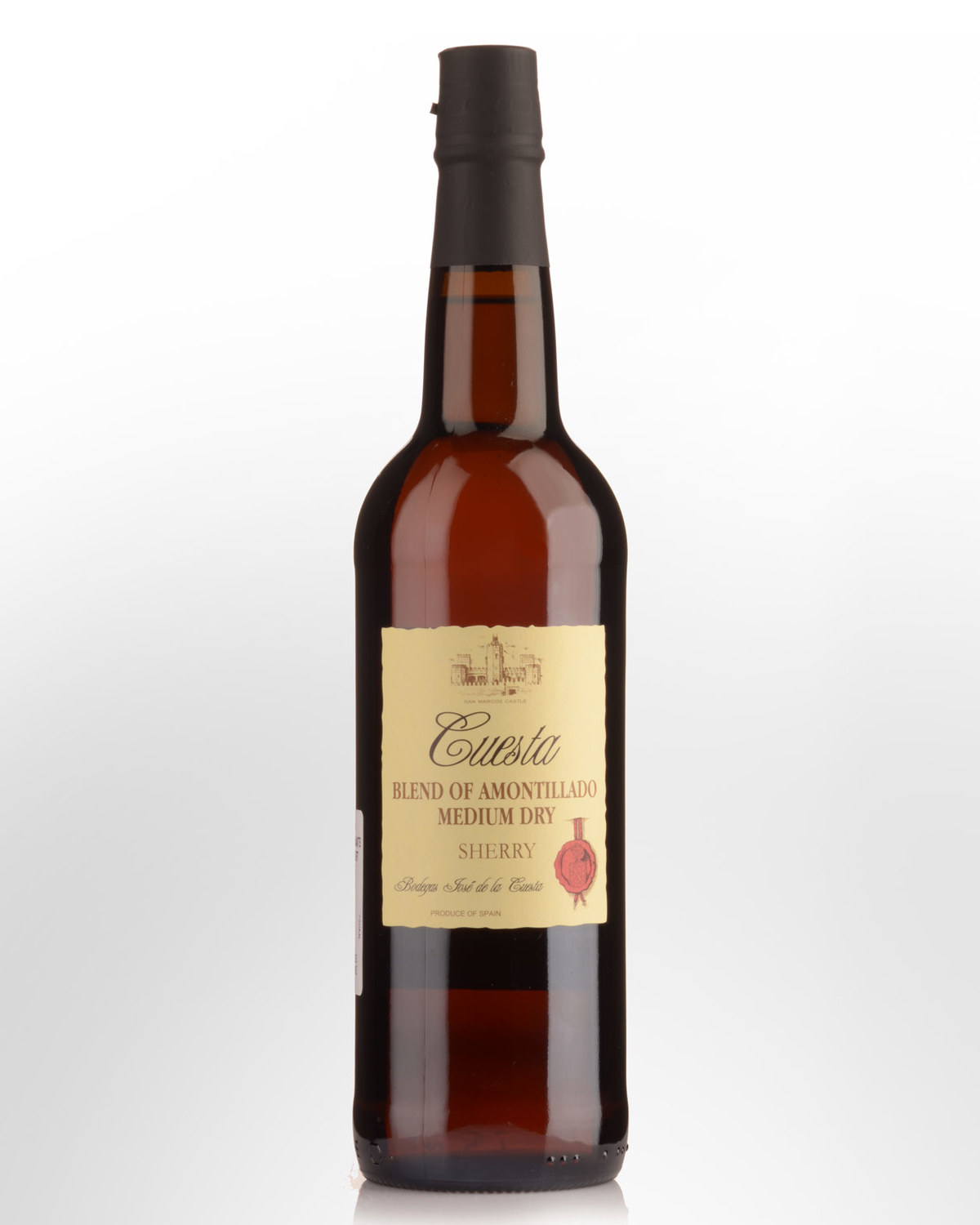 Cuesta Amontillado Medium Dry Sherry
Following the success of Cuesta's stunning PX , we've expanded the range to include their Fino, Amontillado and Oloroso sherries. The ageing process used in the creation of Amontillados includes an initial phase under the veil of flor - similar in procedure and duration to that undergone by finos - followed by a phase of oxidative ageing. The result is an amber-coloured wine with aromas of hazelnut, mildly tangy, soft and full in the mouth, with an alcohol content of between 16º and 22º.
The addition of a small amount of Pedro Ximenez to this sherry contributes a light, medium sweet character.
No tasting notes available.