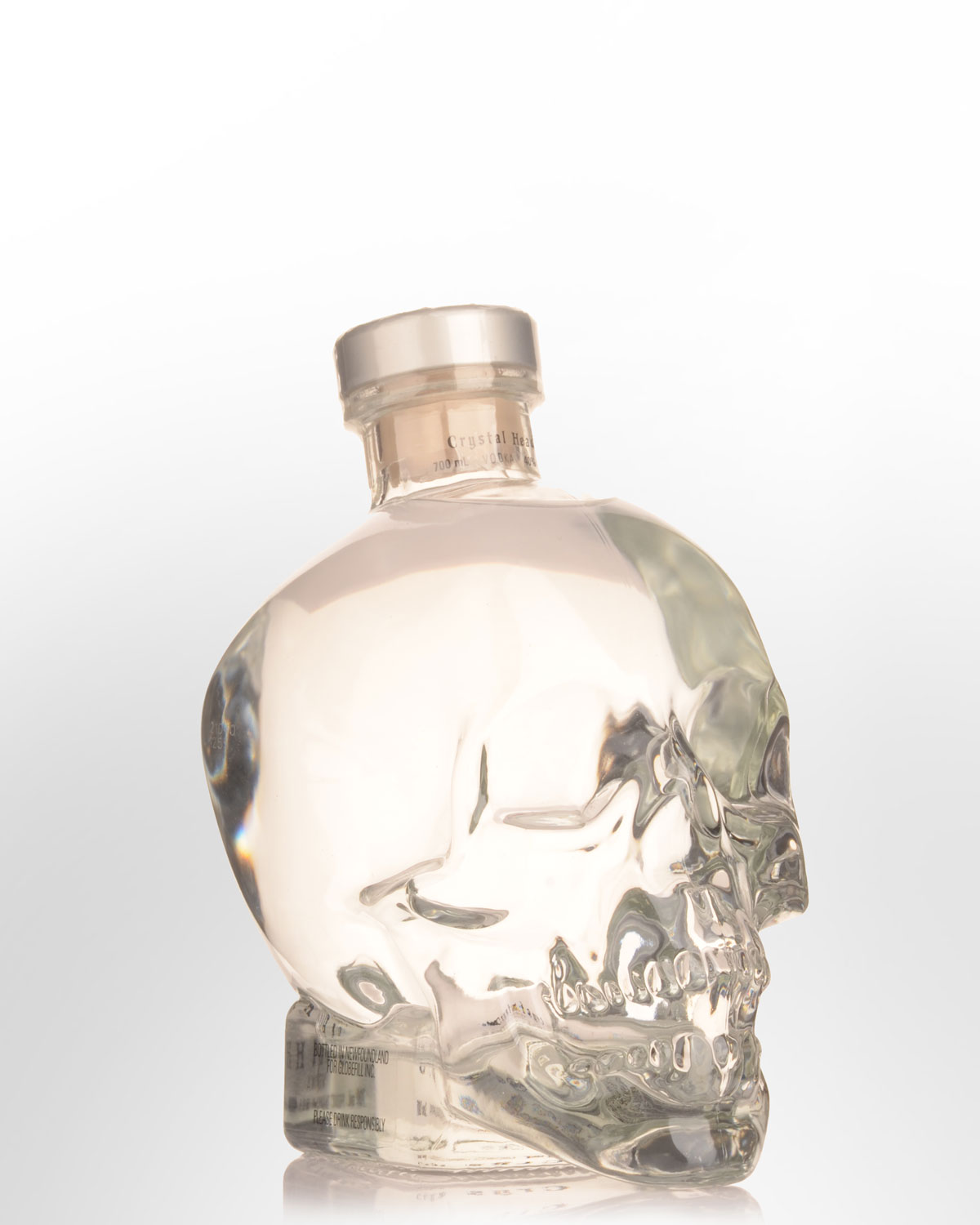 Crystal Head Vodka (700ml)
A controversial archaeological mystery, 13 crystal heads have been found in regions around the world, from the American southwest to Tibet. They're dated between 5,000 and 35,000 years old, and were supposedly polished into shape from solid quartz chunks over a period of several hundred years. Although according to Hewlett Packard engineers, they bear no tool marks to tell us exactly how they were made. The heads are thought to offer spiritual power and enlightenment to those who possess them, and as such stand not as symbols of death, but of life.
Enter Dan Aykroyd, well-known actor, musician, entrepreneur and spiritualist. He's a believer in what he calls the "invisible world" where otherworldly presences are a "form of reality as valid as our normal reality." Partner and veteran fine artist John Alexander has exhibited extensively in the United States and around the world. Together, they were avid researchers of the legend of the 13 crystal heads. And from this inspiration, an idea was born.
Launched in 2008, Crystal Head Vodka was the fastest penetrating product to all 50 US states in history. The brand has been awarded OU Kosher certification.
Production starts with grains grown in the region of Chatham, Ontario. These grains are then processed and distilled four times to produce a neutral grain spirit at 95% ABV. The raw spirit is then reduced down to 40% alcohol by volume using water sourced from an aquifer in the Newfoundland, Canada countryside. This water seeps to the surface through a bed of porous rock which serves as a natural filter as it has done for many thousands of years.
The vodka is quadruple distilled, then triple charcoal filtered. Finally, every drop is filtered three times through 500-million year-old crystals know as Herkimer Diamonds. These quartz crystals are found in very few places in the world, including Herkimer, New York and regions in Tibet and Afghanistan. Perhaps because they share the raw material from which the original crystal heads were carved, they are thought to have similar spiritual qualities. The production process is carried out at one of the last government owned distilling facilities in the world – The Newfoundland and Labrador Liquor Corporation.
Not just a good story - Crystal Head Vodka was awarded a Double Gold medal at the prestigious San Francisco World Spirits Competition held in May 2011. More than 200 vodkas in total entered the competition; of this, Crystal Head Vodka was one of only a handful of brands to receive a Double Gold Medal in the entire competition.
Tasting notes: Clear. Mineral, powdered milk, shredded wheat, and white pepper aromas follow through on a silky entry to a slightly off-dry light-to-medium body with sweet cream notes. Finishes with a warming peppery spice and mineral ore accented fade. International Review of Spirits Award: Silver Medal
RATING: 89 points (Highly Recommended) - www.tastings.com