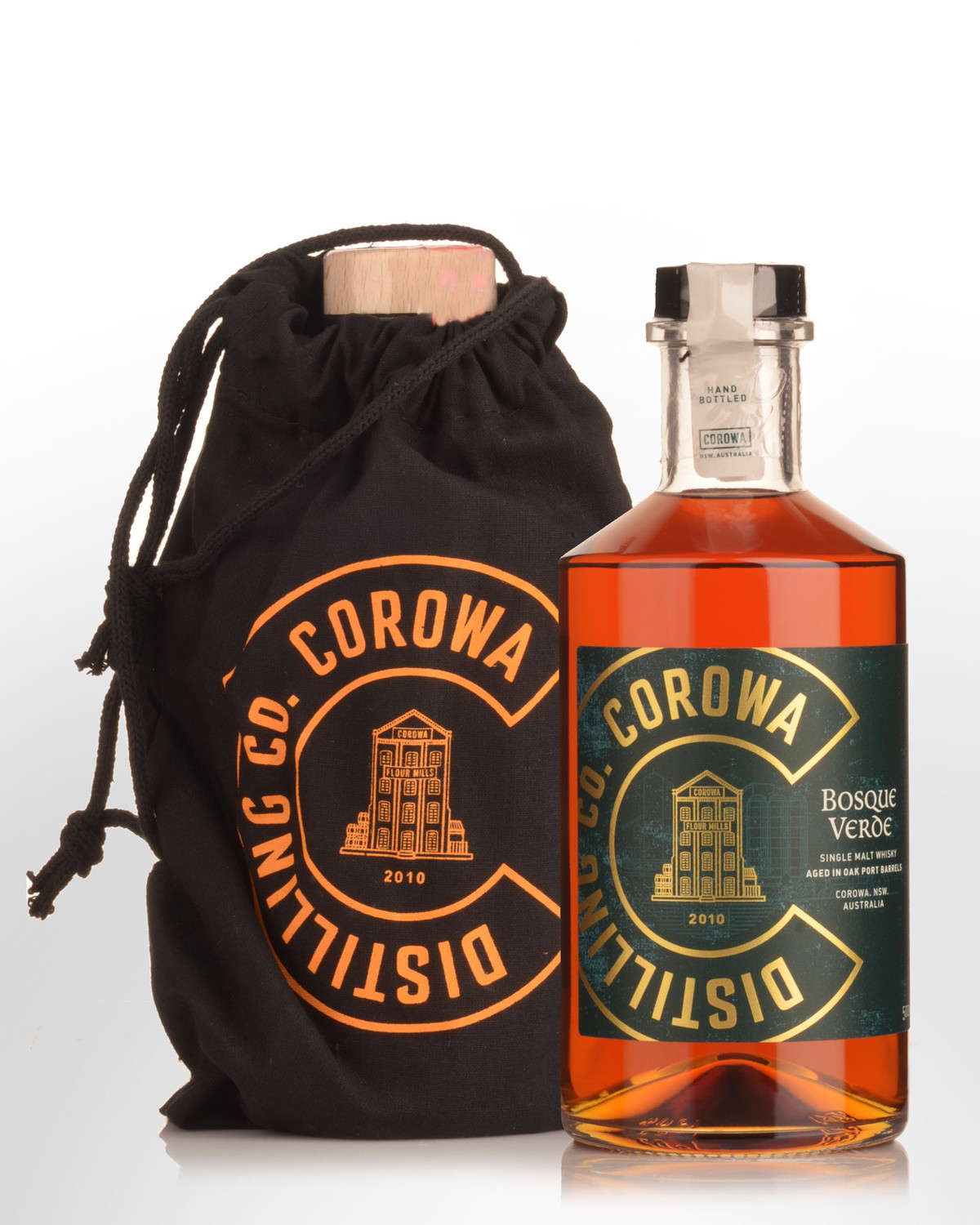 Corowa Distilling Co. Bosque Verde Single Malt Australian Whisky (500ml)
New South Wales,
AUSTRALIA
'Bosque Verde' is Spanish for 'green forest' and is also the name of the farm where the bulk of the barley is sourced for this, Corowa Distilling Co's 2nd release. Aged two years in barrels that previously contained Australian Port wine, this is a likeable whisky with an interplay of tea biscuits, ginger bread and cocoa on the nose followed by spicy flavours of cinnamon and fruit mince pie. 46% Alc./Vol.
Official tasting notes: Nose: Cherries, pear, raisins, spice, oak and hints of chocolate. Palate: Spicy, cinnamon, nuttiness, malt. Finish: Long and sweet, soft with a hint of vanilla.