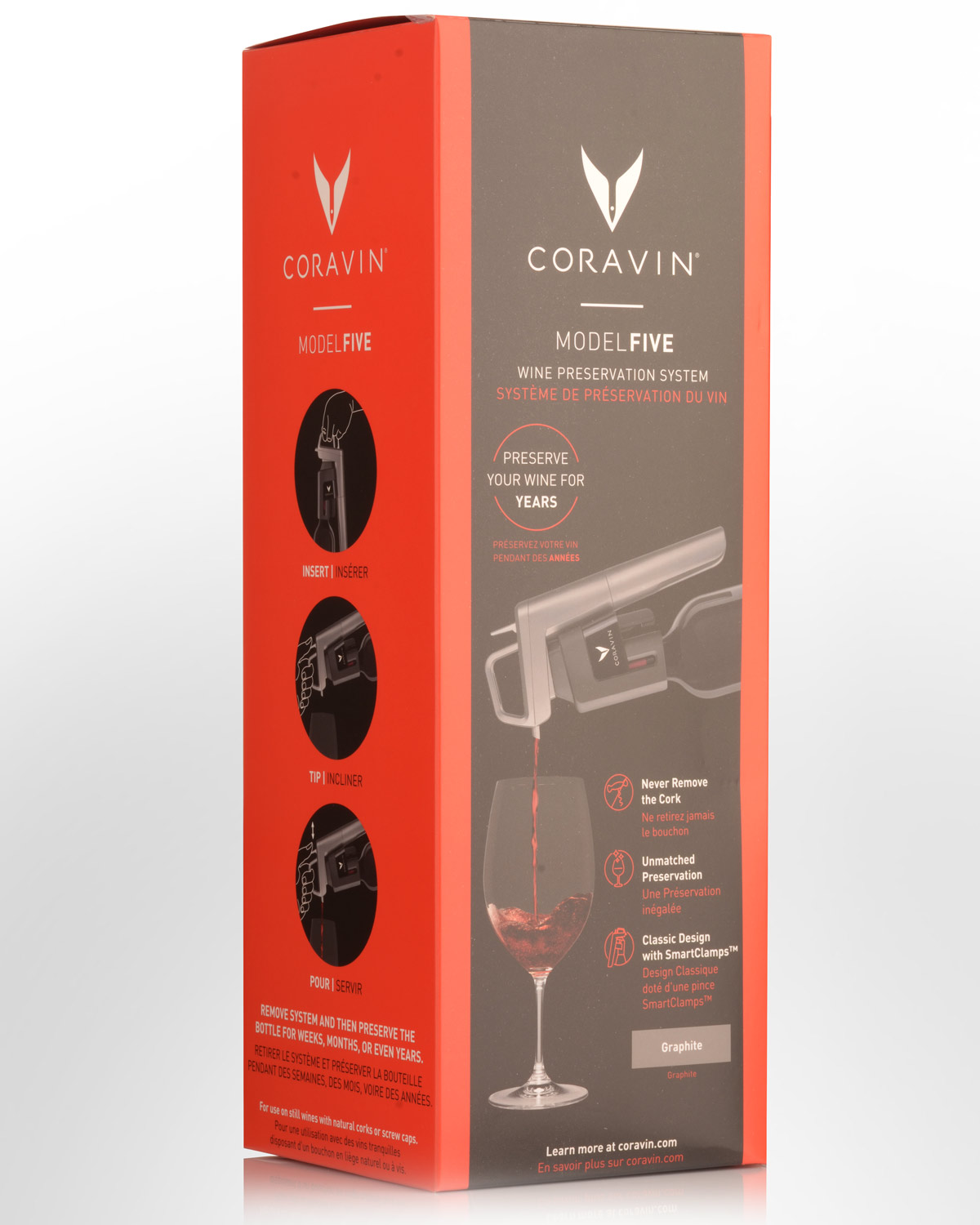 Coravin Device Model Five Graphite
You love a glass of wine in the evening, and now you don't need to worry about drinking the entire bottle or limiting yourself to only one kind of wine - whether you're craving red or white (or both) Coravin gives you complete freedom to enjoy wine on your own terms.
Model Five is the Coravin standard, featuring the perfect balance between elegance and durability. It features a classic, timeless design which lets you pour wine effortlessly without removing the cork, so you can enjoy the rest of the bottle another day.
Model Five now comes with the New and improved SmartClamps™, previously only featured in the more expensive models, which allows even quicker and smoother access to the bottle. Includes 3 Coravin Capsules to pour up to 45 glasses of wine.
This pack contains:
Coravin Unit Model Five

1 x Screw Cap (for Stelvin wine bottles)

3 x Gas Capsules