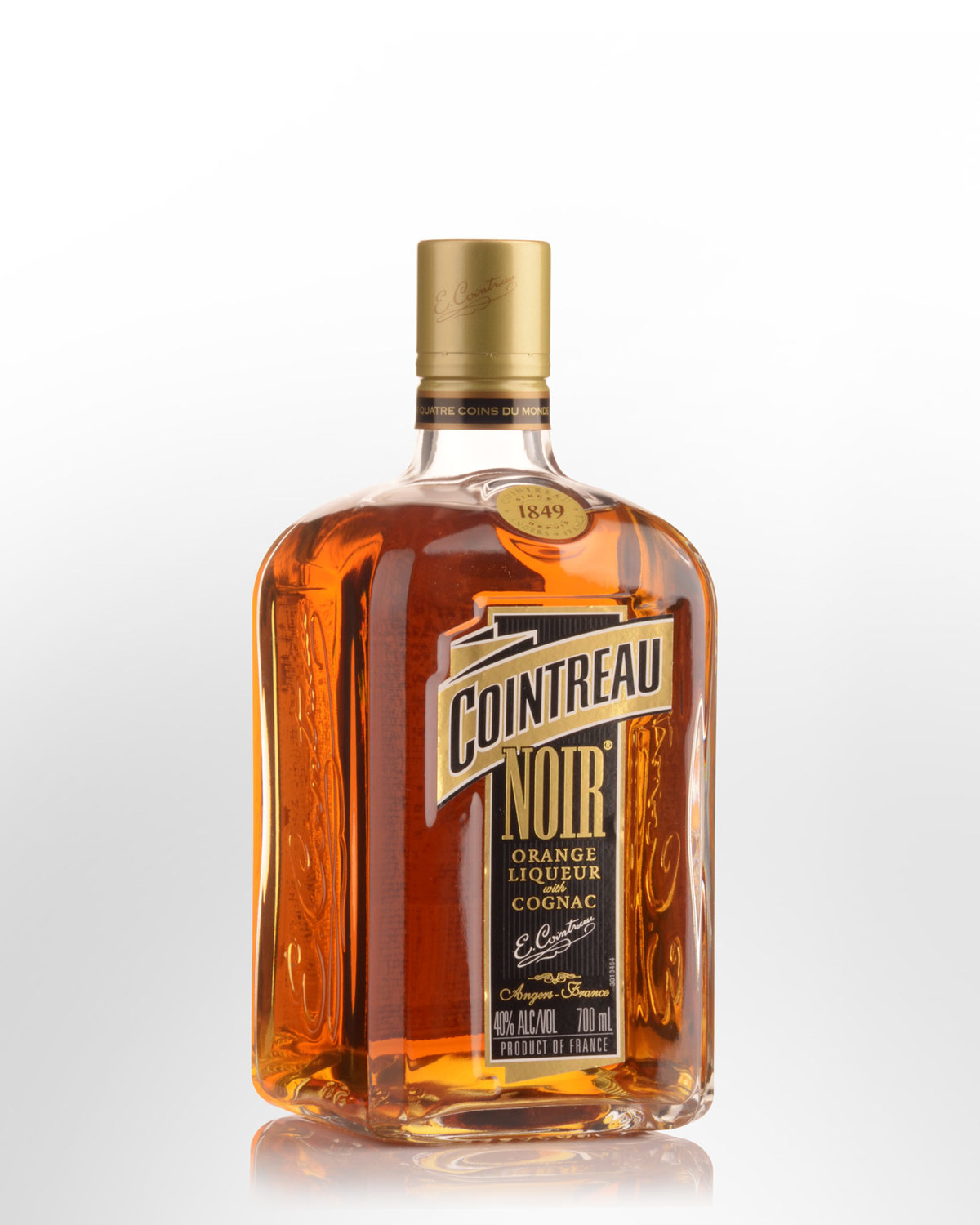 Cointreau Noir Liqueur (700ml)
A new release (for Australia) from Cointreau inspired by an old recipe from the early 1900s for a Triple Sec and cognac blend. Originally called 'Majestic', this contemporary rendition combines 70 percent Cointreau with 30 percent Remy Martin cognac. The original recipe also includes macerations of nuts and almonds. Cointreau's stated aim is for "...a product that appeals to lovers of single malt whisky and dark rum as well as making cognac more approachable for female drinkers."
Tasting note: Bright amber-gold appearance. Perfumed aroma of orange pith and peel counterpointed by richer, heavier scents of fresh baked orange cake, jaffa and orange sorbet. A glycerous, creamy entry glides into a silky, orange cake / orange zest infused mid palate carried by a subtle spirit backbone, ending semi-sweet with a delicious blood orange fade. Broader and less vibrant than the original, this is no doubt intended to blur the lines between the Cointreau brand and an equally famous rival - Grand Marnier. Worth a try! 40% Alc./Vol.