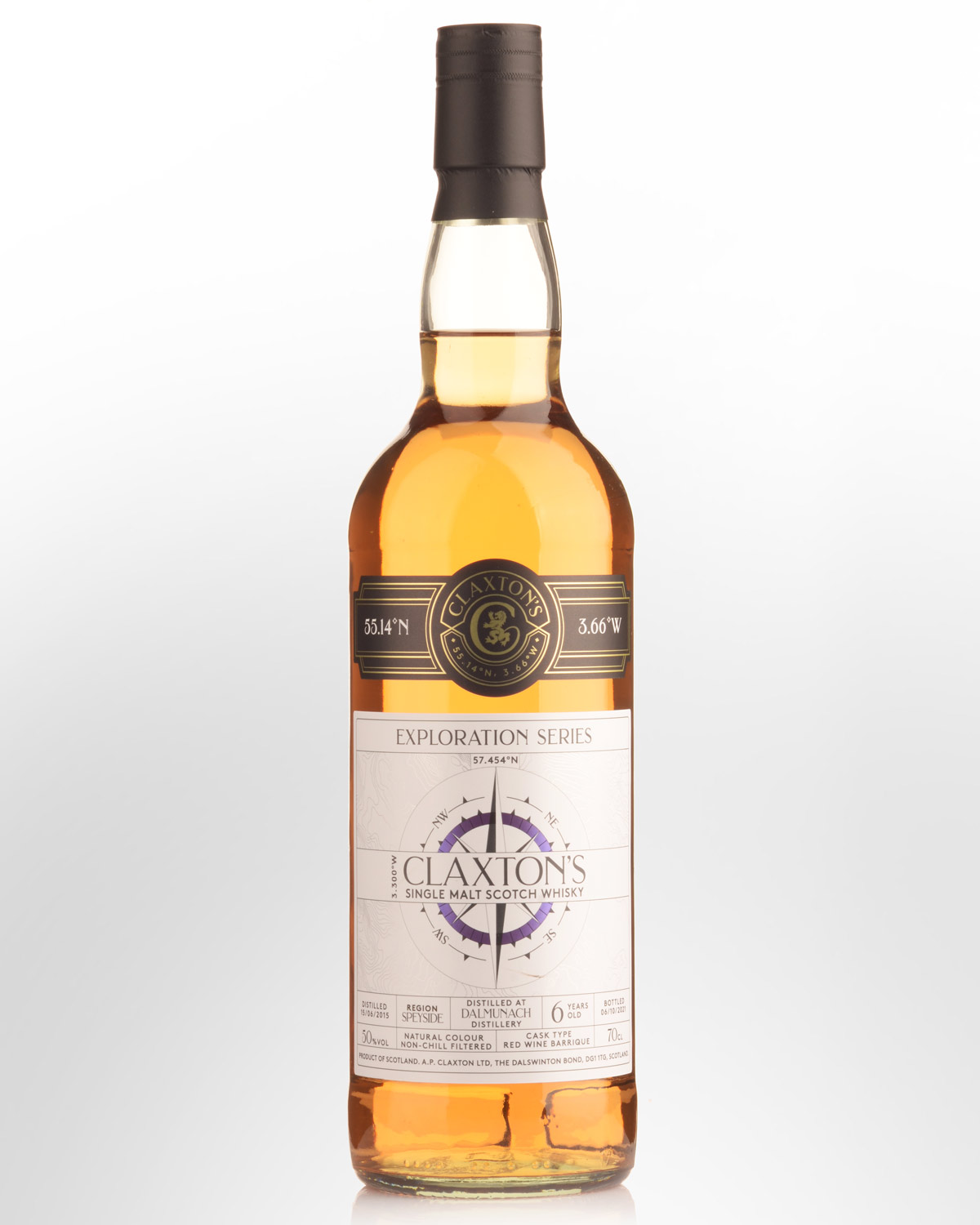 Claxton's Exploration Series Dalmunach 6 Year Old Single Cask Single Malt Scotch Whisky (700ml)
Speyside, Highlands,
SCOTLAND
This will be new to most whisky lovers. Given the recent boom in both blends and single malts, companies like Pernod Ricard have been challenged to invest in expanding existing capacity or in building new projects, like Dalmunach. Established in 2015 on the site of the now closed 'Imperial Distillery' and named for a nearby pool in the River Spey, Dalmunach is one of the industry's babies but with a nod to the past - several of Imperial's key design features have been adapted into the design. Pernod Ricard is the parent company of Chivas, so no doubt the majority of Dalmunach's output will be making its way into leading blends like Chivas, Ballantine's and Royal Salute. From a 2015 distillation, Claxton's have bottled up a youngster, with an added twist of been matured in a red wine barrique. 50% Alc./Vol. Non chill filtered.
Other reviews... Right, a red wine finish, so I doubt we'll manage to get to the core of Chivas's Dalmunach today. Colour: salmon/blush wine. Thighs of a moved nymph, as 18th century painters would have said. Nose: fun. Burnt strawberry cake, natural rubber, Lambrusco and stewed peaches. Whiffs of peonies. With water: a little smoke, hints of bay leaves, Timut pepper, leaven, baker's yeast…Mouth (neat): but-this-is-good. Strawberry cake, touch of rubber once more, vine peaches and now wham-bam raspberries and cassis. Phew. With water: pretty good! No deviant berries, rather more malt, kriek, maraschino and just one goji berry. For glory. Finish: medium, perhaps more on blood oranges, with some terry pepper and some discreet cloves. Comments: this has been done with restraint. Extremely far from the disaster I was expecting, even more so after I had checked the colour. 84 points - whiskyfun.com