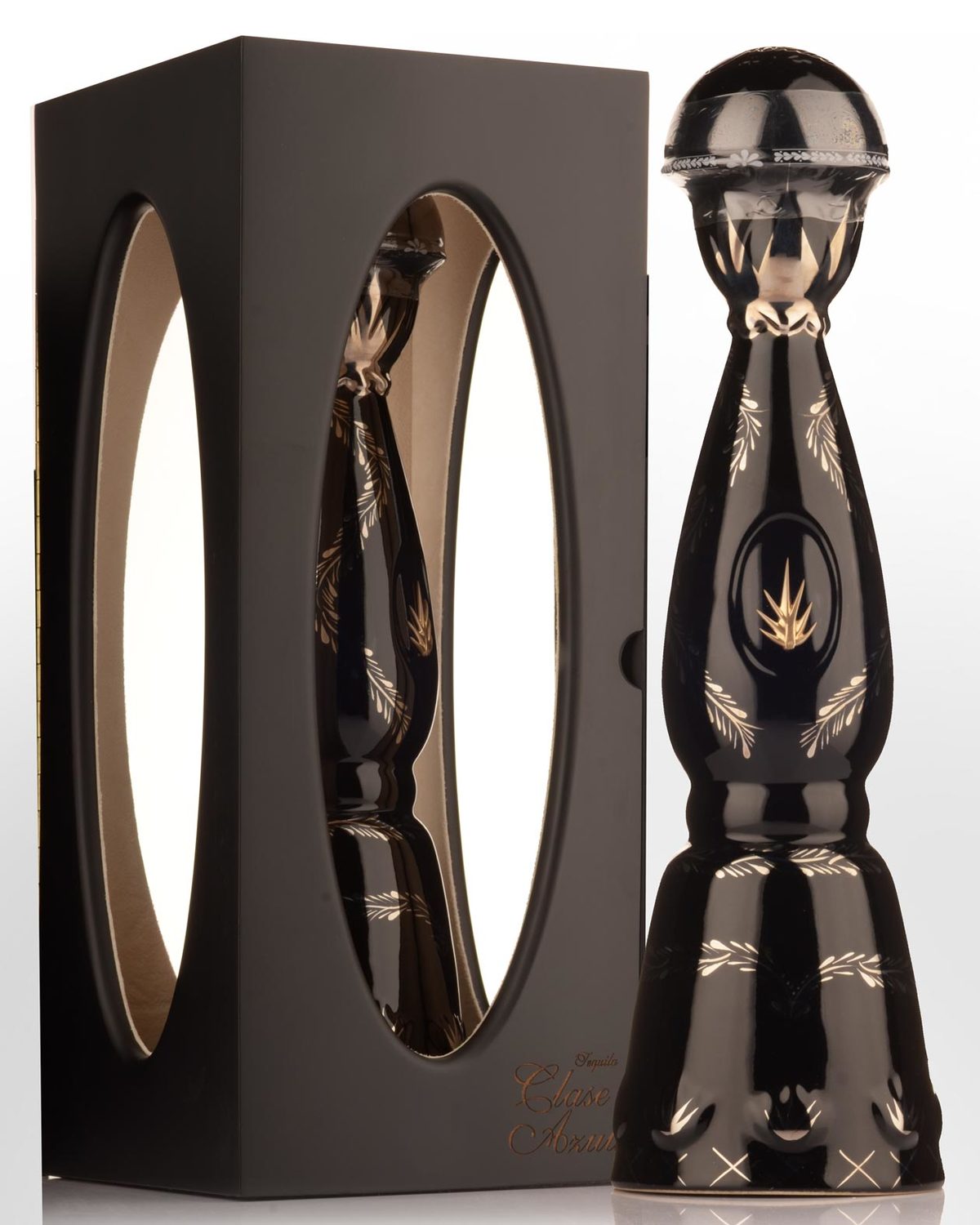 Clase Azul Ultra Anejo Tequila (750ml)
This is the legendary Clase Azul bottling that consolidated Arturi Lomeli's reputation as a high-end tequila craftsman.
It quickly become the prize jewel in the portfolio, only surpassed by Clase Azul's most expensive offering to date - a US $30,000 ceramic bottle studded with amber and 24-karat gold, created to celebrate the brand's 15th anniversary. Made from nine year old 100% organic Tequilana Weber Blue Agaves, cooked in traditional brick ovens for 72 hours and fermented using a proprietary yeast which is said to contribute natural sweetness and a silky texture. Following distillation, 'Ultra' is aged for three to five years (depending on your source) in heavy char, x Oloroso Spanish sherry casks. The first edition was limited to 100 bottles (50 for Mexico and 50 for the United States) with subsequent runs limited to 100 bottles per batch. At this age, the tequila takes on the character of a super-premium whisky or fine brandy with nuances of "cinnamon, almond, vanilla, fruits and a rich, earthy balance." Lomeli says this tequila is for savoring, not mixing in a cocktail or downing as a shot. "We want people to taste the tequila, to make them erase that bad memory that every single person has about low-quality tequila," he said. "You can sip it and enjoy it neat without having that nightmare of hangovers." More than any other Clase Azul before it, 'Ultra' comes packaged to match its extraordinary contents. Once fired and glazed, the distinctive black ceramic decanter is adorned with a 24k gold label and a design hand-painted in liquid platinum by renowned artist, Leon Fernandez. The Agave medallion is Ley sterling silver, while the vessel itself is sealed with a pewter cap. Each decanter takes around 40 days to create. In short, it's a true collector's piece and a work of art that will be appreciated long after the tequilas gone. 40% Alc./Vol.