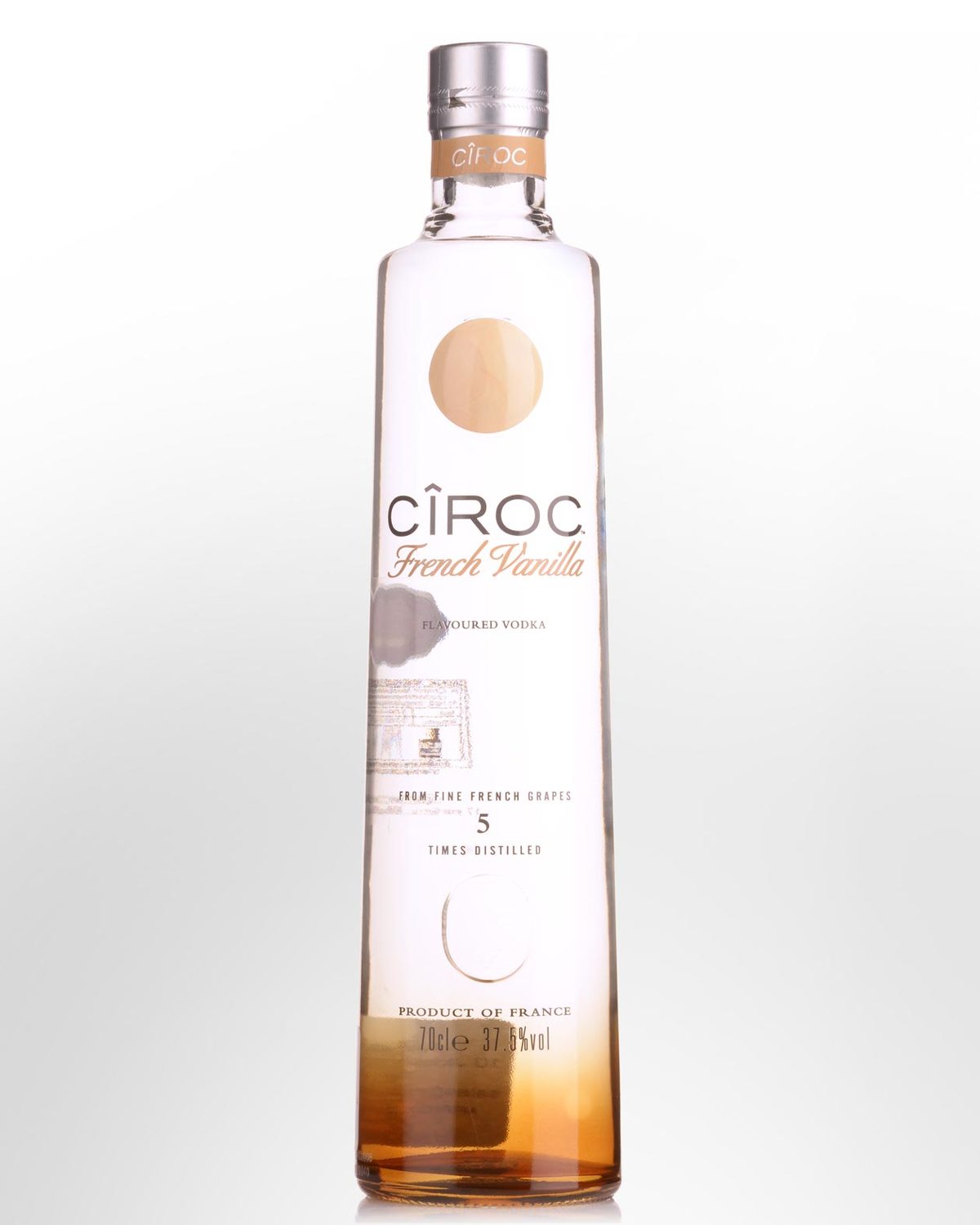 Ciroc French Vanilla Flavoured Vodka (700ml)
FRANCE
A vodka distilled from French grapes, masterfully infused with a distinctive blend of vanilla flavours from multiple sources, including Madagascar. It promises a rich and creamy taste reminiscent of vanilla ice cream. Enjoy on the rocks, as a shot or mixed in your favourite cocktail.
Jean-Sebastien Robicquet, Ciroc's Master Distiller oversees the distillation of fine French grapes specially selected and made into a wine which is distilled four times in column stills, then a fifth time in a traditional, tailor-made copper pot still at the historic Distillerie de Chevanceaux in the South of France. 37.5% Alc./Vol. Gluten free.
Please note: Due to the status of this product it is company policy that extra security measures are in place for online transactions. Payment by credit card will attract additional security procedures and delay dispatch. Payment made using either PayPal or via Bank Transfer can ensure a much faster dispatch time.