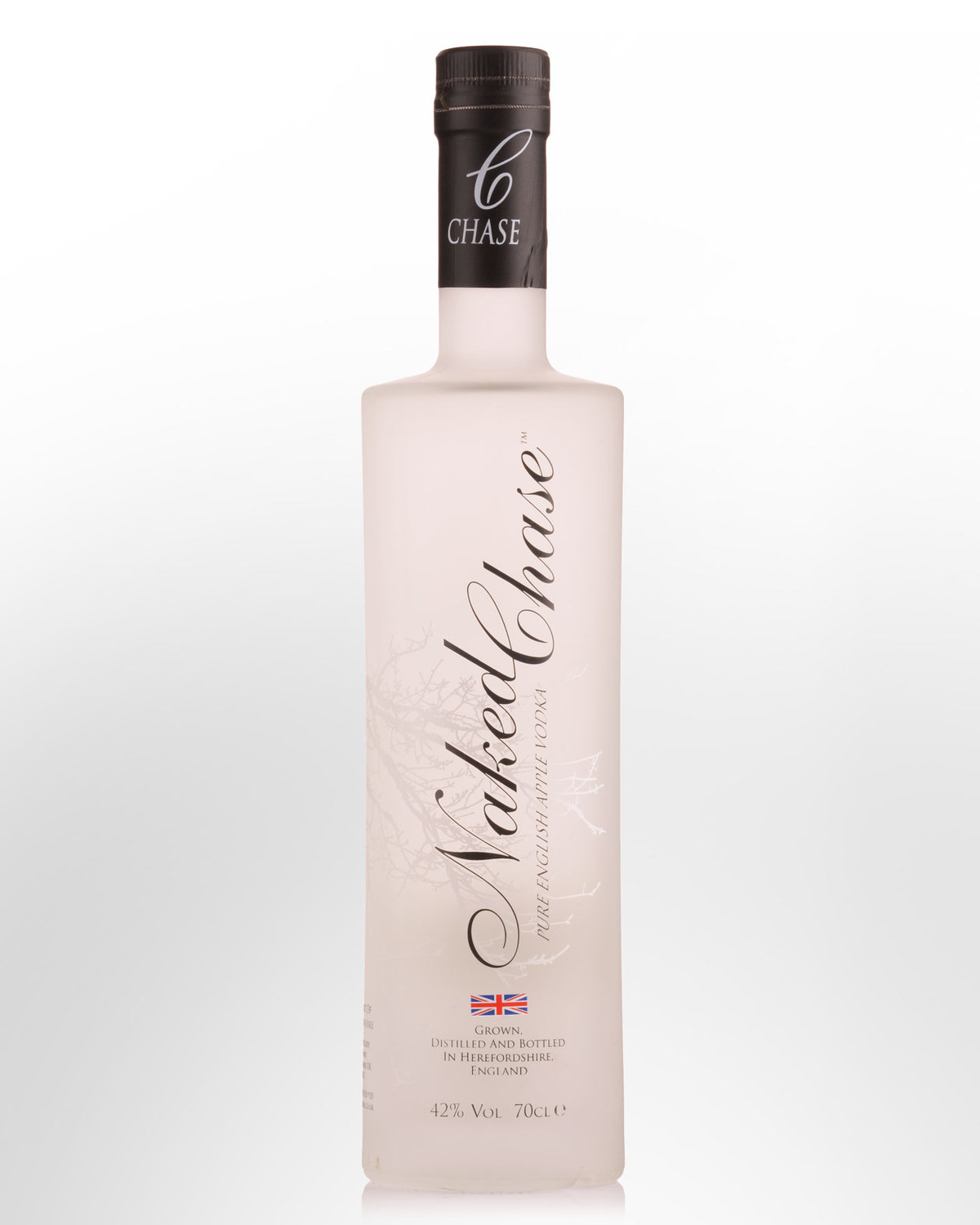 Chase Naked Chase Apple Vodka (700ml)
Herefordshire,
UNITED KINGDOM
Having sold Tyrrells Potato Chips, the Williams Chase Group diversified into a new direction with their spuds. Chase vodka was first produced in April 2008 and became the world's first super premium English potato vodka, and by 2010, was already voted Best Vodka by San Francisco World Spirits Competition. The family grow, mash, ferment, strip and distil their own full pedigree, gluten free, King Edward & Lady Claire potatoes on their Herefordshire farm. They use only traditional artisan methods including a bespoke copper pot still for the initial charge and a unique 70 foot rectification column, reputedly the tallest in Europe, for two further distillations.
Look what's happened to English cider! This is the first vodka made from organic cider apples grown on the Chase estate/farm. Fruit is pressed and then fermented. The resulting cider is distilled along with the cores in the same stills as Chase's successful potato vodka. The result is an 'apple vodka' – but one that is not apple flavoured.
But why apples?
Chase comments, "When we built the distillery in 2008 we wanted to make the world's finest gin and in order to make gin you need the best vodka and redistill it with many wild botanicals. So we created a fine English potato vodka but found that it was so complex in flavour that it overpowered the delicate botanicals. So we had to start again and made another vodka but this time out of the organic cider apples grown on our farm in Herefordshire. The result is a pure clean spirit so fine and delicate that we are releasing it in its own right as 'Naked Chase', so called to reflect the organic apples used and the traditional methods undertaken to produce it. There's nothing added to it, it's just distilled organic apples, not apple flavoured." 42% Alc./Vol.
No tasting notes available.
 Click here to learn more about Vodka