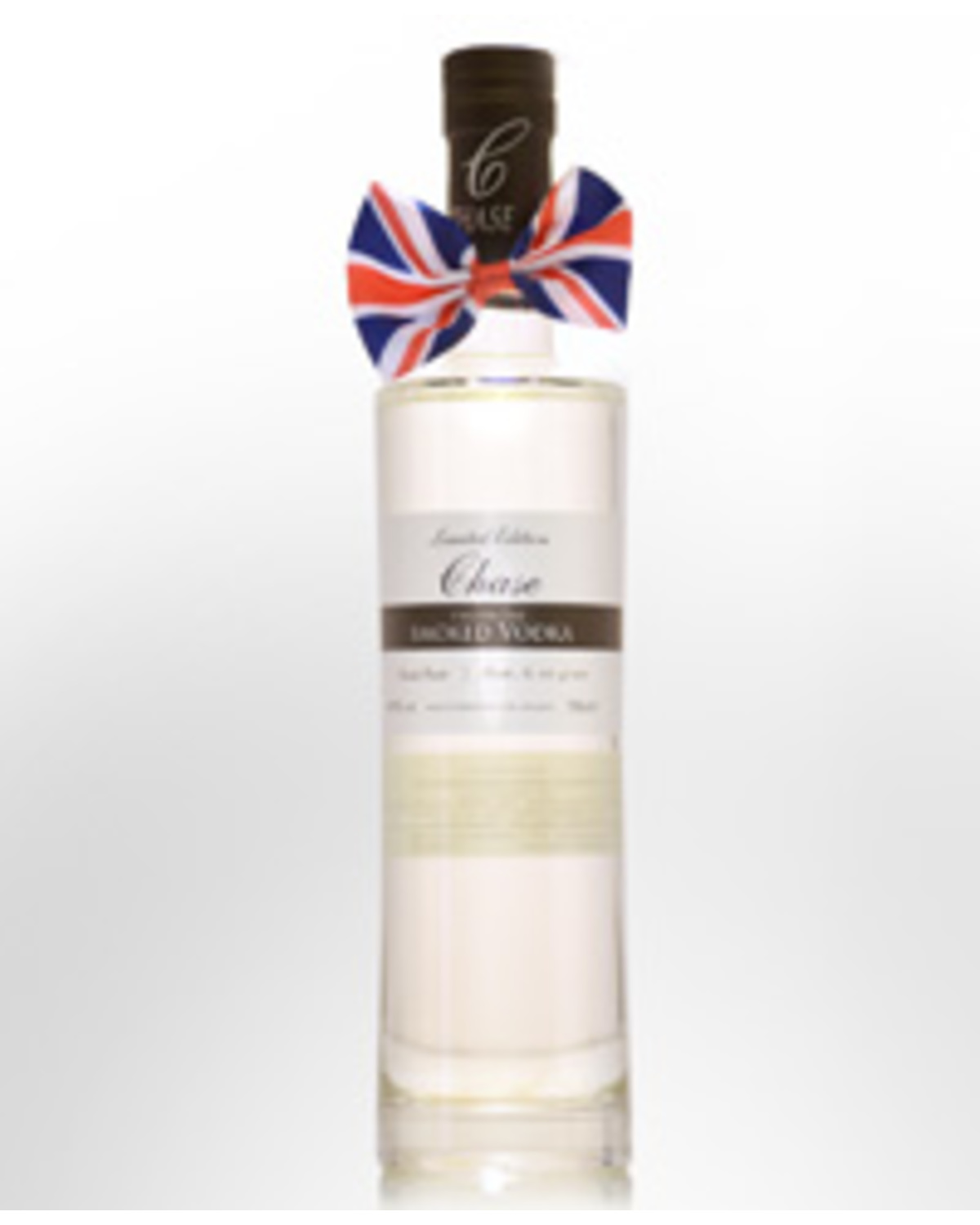 Chase English Oak Smoked Flavoured Vodka (700ml)
Herefordshire,
UNITED KINGDOM
Having sold Tyrrells Potato Chips, the Williams Chase Group diversified into a new direction with their spuds. Chase vodka was first produced in April 2008 and became the world's first super premium English potato vodka, and by 2010, was already voted Best Vodka by San Francisco World Spirits Competition. The family grow, mash, ferment, strip and distil their own full pedigree, gluten free, King Edward & Lady Claire potatoes on their Herefordshire farm. They use only traditional artisan methods including a bespoke copper pot still for the initial charge and a unique 70 foot rectification column, reputedly the tallest in Europe, for two further distillations.
The idea to create this addition to the Chase range was born in 2010 when the master distiller tasted some particularly fine smoked salmon at a local food fair. The method used to create the vodka is much the same. By smoking Chase's neutral vodka with English Oak for a period of around seven days, it creates an intriguing flavour, ideal for smokey cocktails, that would otherwise require heavily peated Whisky. More recent batches have seen the introduction of a new Herefordshire smoke house, thus guaranteeing the local origin of the oak used. It remains distilled and hand-bottled on the farm. 40% Alc./Vol.
No tasting notes available.
 Click here to learn more about Vodka.