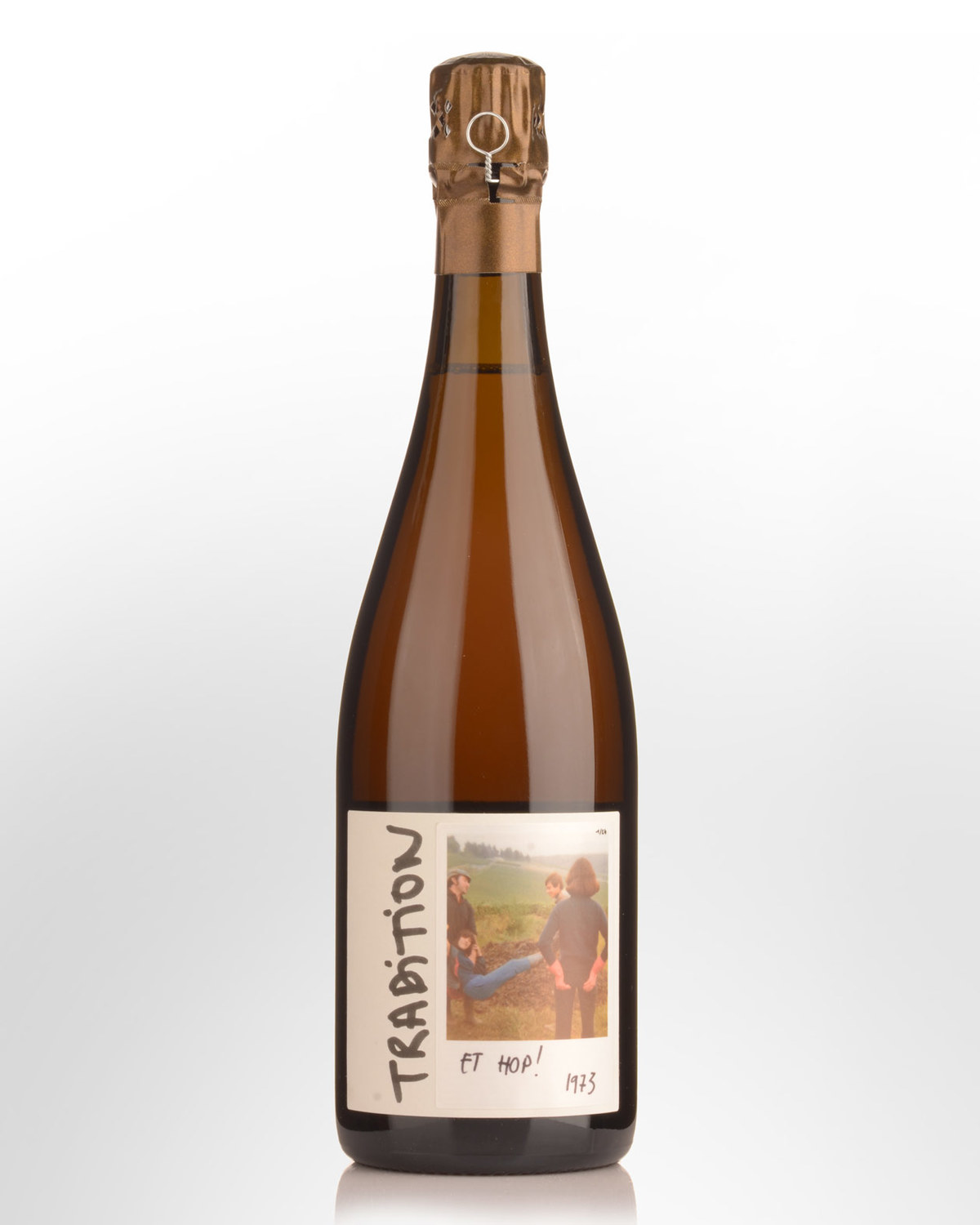 Charles Dufour Bulles de Comptoir #9 Tradition Champagne
Situated in the Cote des Bar, Charles Dufour is another of the young and adventurous vignerons emerging from Champagne with a real knack for interesting and expressive wines. Having taken over the domaine from his father in 2004, Charles has converted the vineyards to biodynamic practices, uses natural yeasts for fermentation, the wines see no sulphur, and are bottled with minimal dosage.
Bulles de Comptoir is his blend of Pinot Noir (60%), Chardonnay (30%), and Pinot Blanc (10%), and the wine has a new artistic label created for each release. This ninth release is named "Tradition", with the majority harvested from 2018 vintage with remaining reserve wines from the vintages 2010 to 2017. Base wines are fermented with oak barrels and wild yeast, with less than 4g/L dosage added. For this release there are 24 separate labels based on historic photos from the family, and each of our bottles will be different.