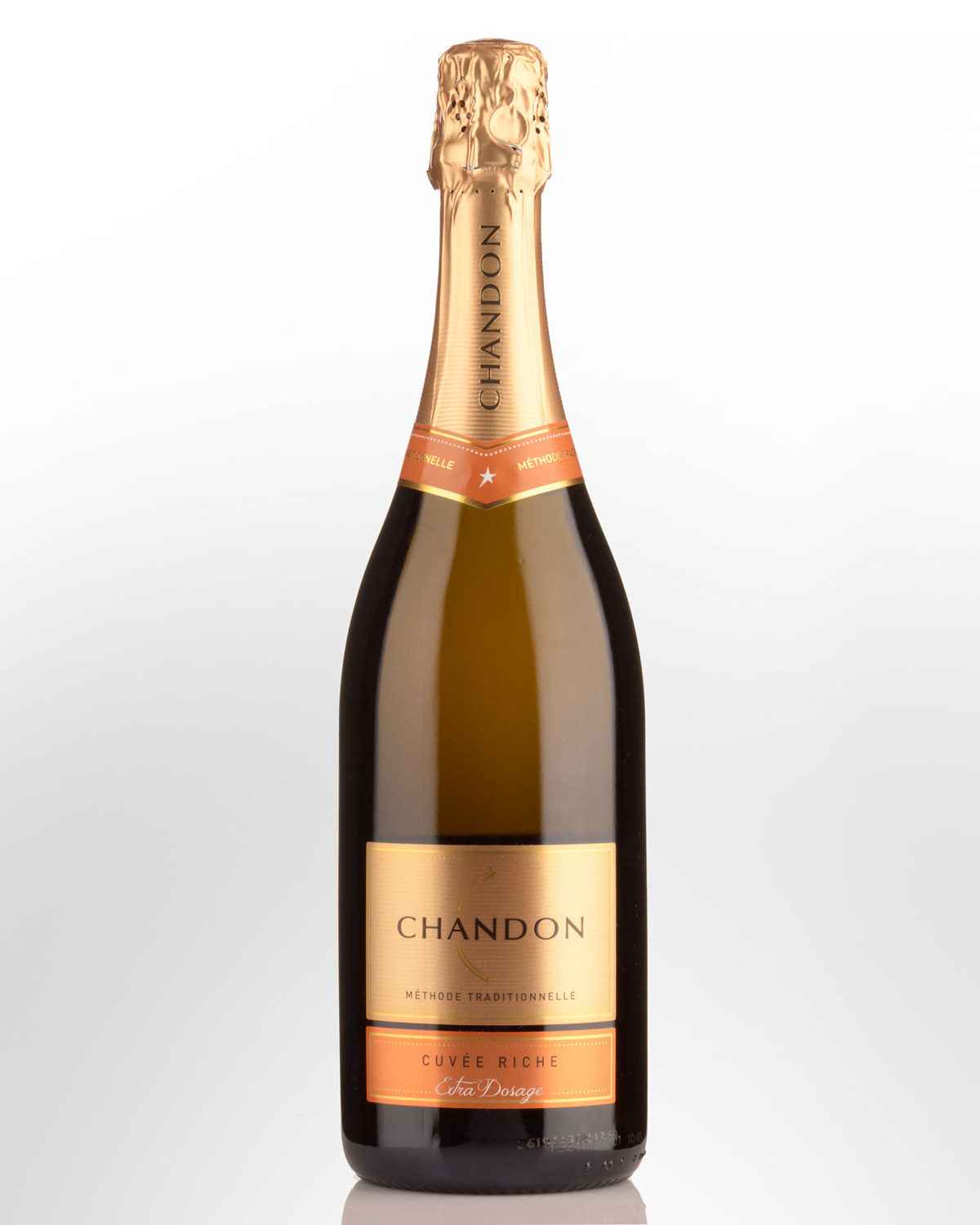 Chandon Cuvee Riche
Yarra Valley, Victoria,
AUSTRALIA
Tasting notes sourced from Domaine Chandon
This unique style is modelled on the French Champagne style 'doux'. The Cuvee Riche is unmistakably sweeter, richer and more luscious yet finishes refreshingly crisp.A blend of 58% Pinot Noir and 42% Chardonnay. The colour is bronze gold with a hint of yellow. The nose displays a complex mix of guava, vanilla, dried apricots, cashew nuts and brioche. The palate has lovely rich, complex fruit characters with lusciousness throughout the whole length of the palate leading to a fresh, clean finish.Cuvee Riche is a surprisingly adaptable wine, it can be enjoyed as a richer aperitif style and it is ideal with food such as foie gris, pate and smoked salmon. As a dessert wine, it best matches desserts of low sweetness such as tarte tatin, quince tart or summer pudding.