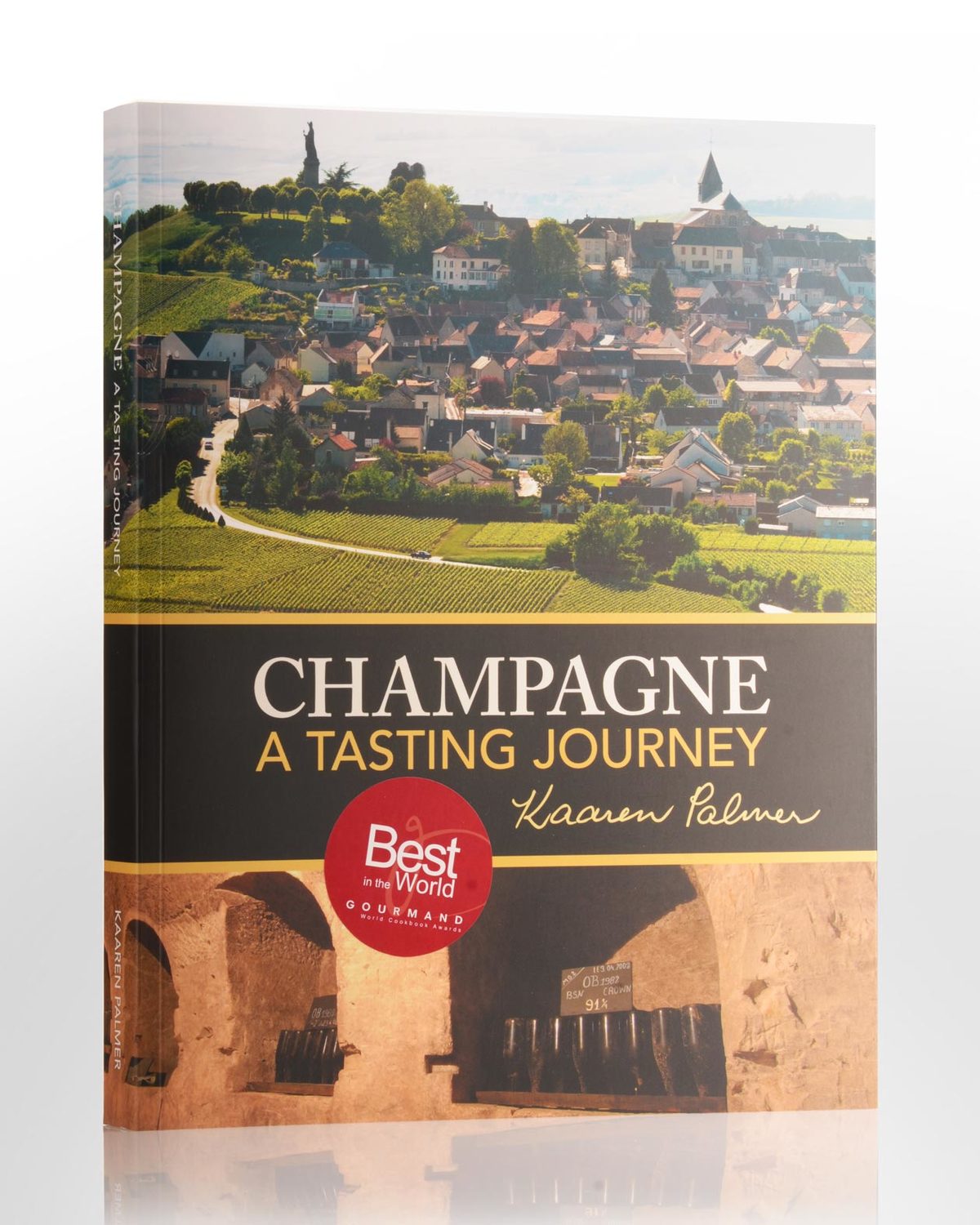 Champagne - A Tasting Journey by Kaaren Palmer
A unique approach to the appreciation and tasting of champagne wine, its history, the people and the terroir. Winner of the International Gourmand Awards for Best French Wine Book 2016. Structured in four parts:


Part One - History, Fundamentals of Making, Tasting & Production
Part Two – The Grapes, Land & Regions of Champagne, & their influences on the finished product
Part Three – Styles & Structures (of the drink and the industry)
Part Four – Themes of the Past, Present & Future
In deluxe 4-part soft cover, over 440 pages include a lavish quantity of full-colour photos, original maps, illustrations, diagrams, and both simple and complex blind tasting charts. Extensive appendices include endnotes, an excellent bibliography and glossary, amongst other features. Other reviews... The World of Fine Wine, Review by Tim Hall
"...a detailed introduction to the region and its wines through guided tastings. Enthusiasm bubbles through the text and is infectious. The sheer range of champagnes and producers discussed is dizzying, and apart from its graduated tasting exercise, the book's final chapters, on different aspects of Champagne, are engaging and informative by any standard." The Real Review, November 2016, Review by Huon Hooke
"... an encyclopædic book. This is a large book loaded with information and defying categorisation. It is part history, part collection of profiles, part tasting handbook, part travelogue…. Lavishly enriched with colour pictures. Part one is titled 'History, Fundamentals of Making, Tasting and Production'; part two is 'The Grapes, Land and Regions of Champagne, and their Influences on the Finished Product'; part three is 'Styles and Structures (of the Drink and the Industry)'; and the fourth is 'Themes of the Past, Present and Future'."