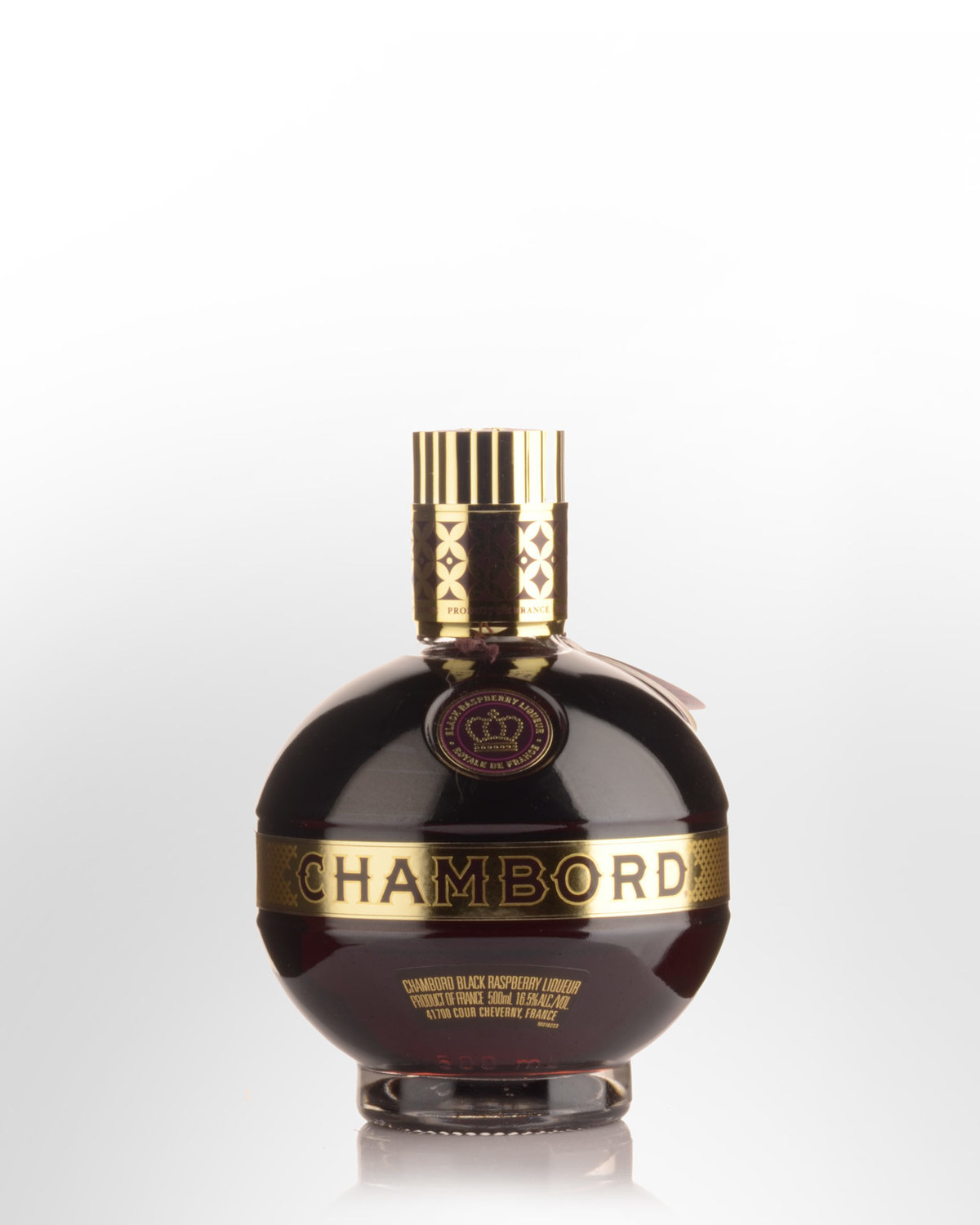 Chambord Raspberry Liqueur (700ml)
Made in France from hand picked, red and black raspberries (mûre), honey, vanilla, and Cognac. In the time of King Louis XIV the nobility of France entertained with feasts in their vast chateaux that were invariably concluded with liqueurs. It's in this tradition Chambord has been created- packaged in a spherical bottle with gold plastic lettered "belt". The bottle is modelled after a Globus Cruciger in order to reflect the liqueur's royal connection.
The most obvious drink to create with Chambord is of course Kir Royale - that being a dash of liqueur at the bottom of a glass of champagne. However, alternatives abound. For example, an equal mix of Chambord & Cognac gently heated in a glass makes an ideal heart warmer while the Chambord Vodka Tonic (a dash of Chambord, ice, 30ml. Vodka, tonic & lime garnish) makes for a delicious refresher. Other common drinks made from Chambord include Chambord Daiquiri, Chambord Royal Spritzer, Little Purple Men, The Purple Hooter Shooter, Sour Grapes, Grape Crush, French Martini (which started the "cocktails as a Martini" craze) and the original Sex on the Beach. Needless to say the liqueur is more than acceptable drunk neat, although it lacks some of the viscosity and intensity of its Dijon counterparts and is lower in alcohol. (16.5% alc./vol.)
As Chambord is made with all natural ingredients with no preservatives, it is best drunk within six months after opening.