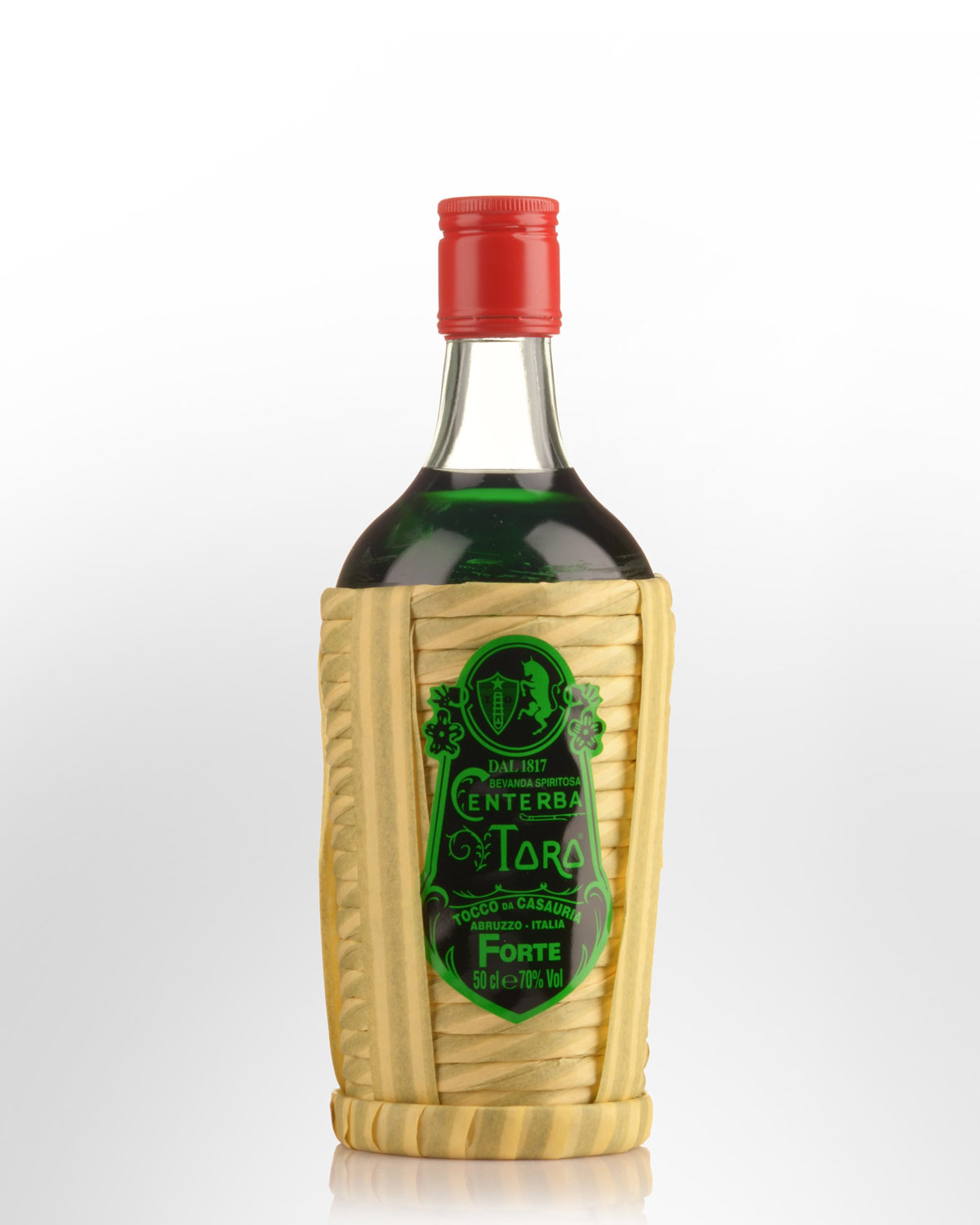 Centerba Toro 70% Strong Liqueur (500ml)
An extra-strong liqueur from Abruzzo, first created in 1817. Centerba Toro is produced from a selection of wild aromatic herbs from Mount Maiella, as well as fine spices, all subjected to long infusion in special containers. This vibrant green coloured liqueur is packaged in distinctive 'medieval-style' straw-covered bottles and can be sipped neat, or added to black coffee, hot chocolate, cocktails, cakes and various other dishes. 70% Alc./Vol.
Tasting note: Pours flourescent lime green and offers attractive, semi sweet aromas that are primarily herbal, including thyme, oregano, spearmint, pine sap and fresh liquorice strap. Starts out soft and light in the mouth, then the massive alcohol asserts itself making for a prickly and slightly hot experience that's also intensely drying. Peppermint and liquorice combine with a tingling spiciness in a momentary flash of flavour that immediately evaporates into the aftertaste which is long, dry and spicy. Peppermint and pine needle fade. The addition of a small amount of water turns this more pastis like. 70% Alc./Vol.