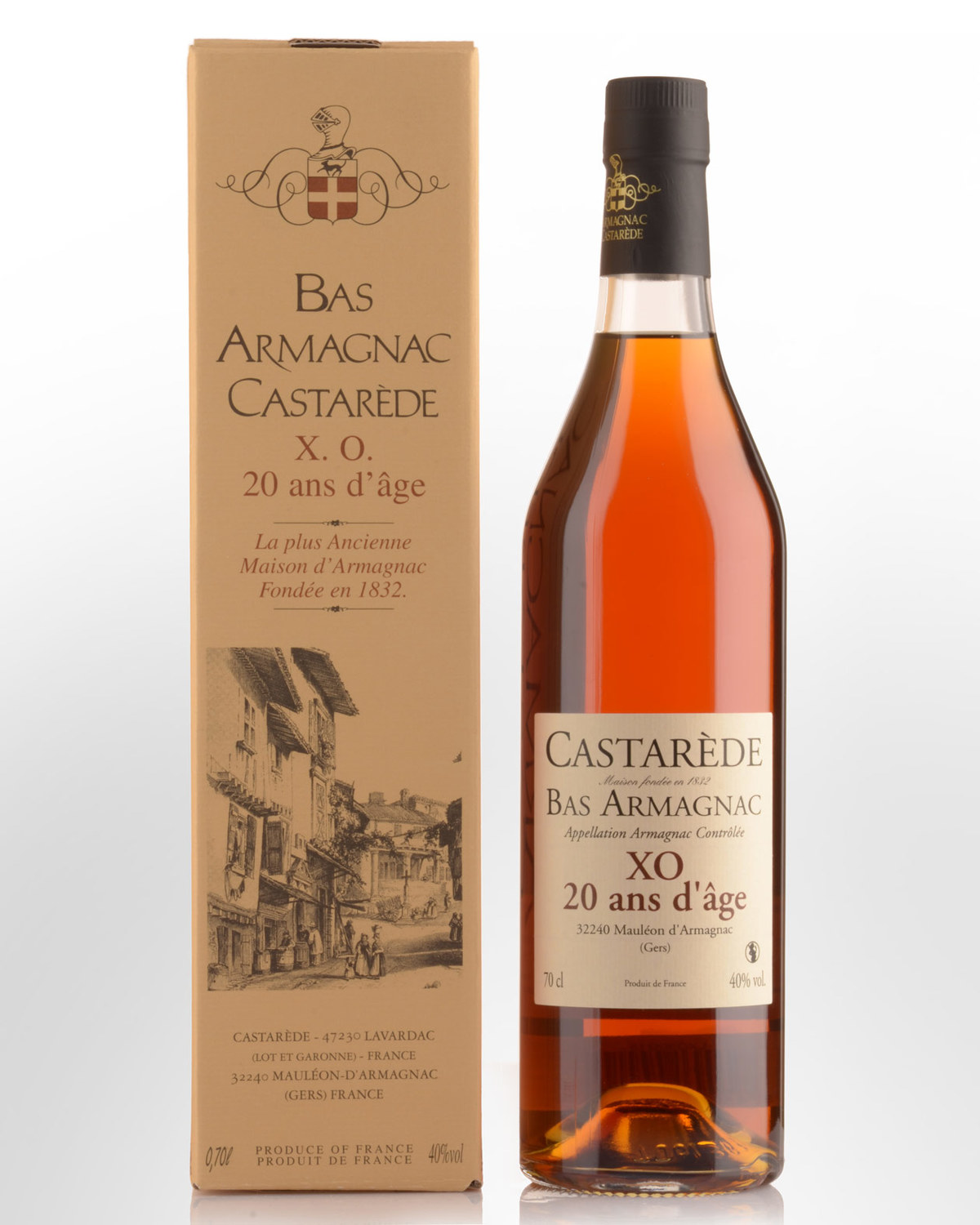 Castarede XO 20 Year Old Armagnac (700ml)
Armagnac from the Bas region is considered to have the most finesse, also tending to yield spirits that are very supple in their youth. Plantings are mostly Bacco and Ugni Blanc. The Northwestern portion of the Bas-Armagnac (known casually as the Grand Bas Armagnac) has a concentration of quality producers, especially in the department of Les Landes.
This superb example from Castaredes has been produced from Ugni blanc, Folle Blanche, Colombard and Baco 22 varietals and aged in excess of 20 years.
Tasting note: Deep polished copper / mahogany colour is bright and shows ideal clarity. Gradually builds, issuing a mild nose prickle as it releases vanilla, mocha and date to open. Returning 5-8 minutes later finds the accent shifted towards mocha, brown sugar and brittle toffee-apple. Clean, fresh, concentrated and beautifully balanced, it offers semi sweet flavours of coffee, cocoa and prunes; hints of black pepper accentuate towards the finish delivering a pleasant heat to conclude satisfying, dry and woody with a cafe-creme, hazelnut fade. 40% Alc./Vol.
Click here to learn more about Armagnac