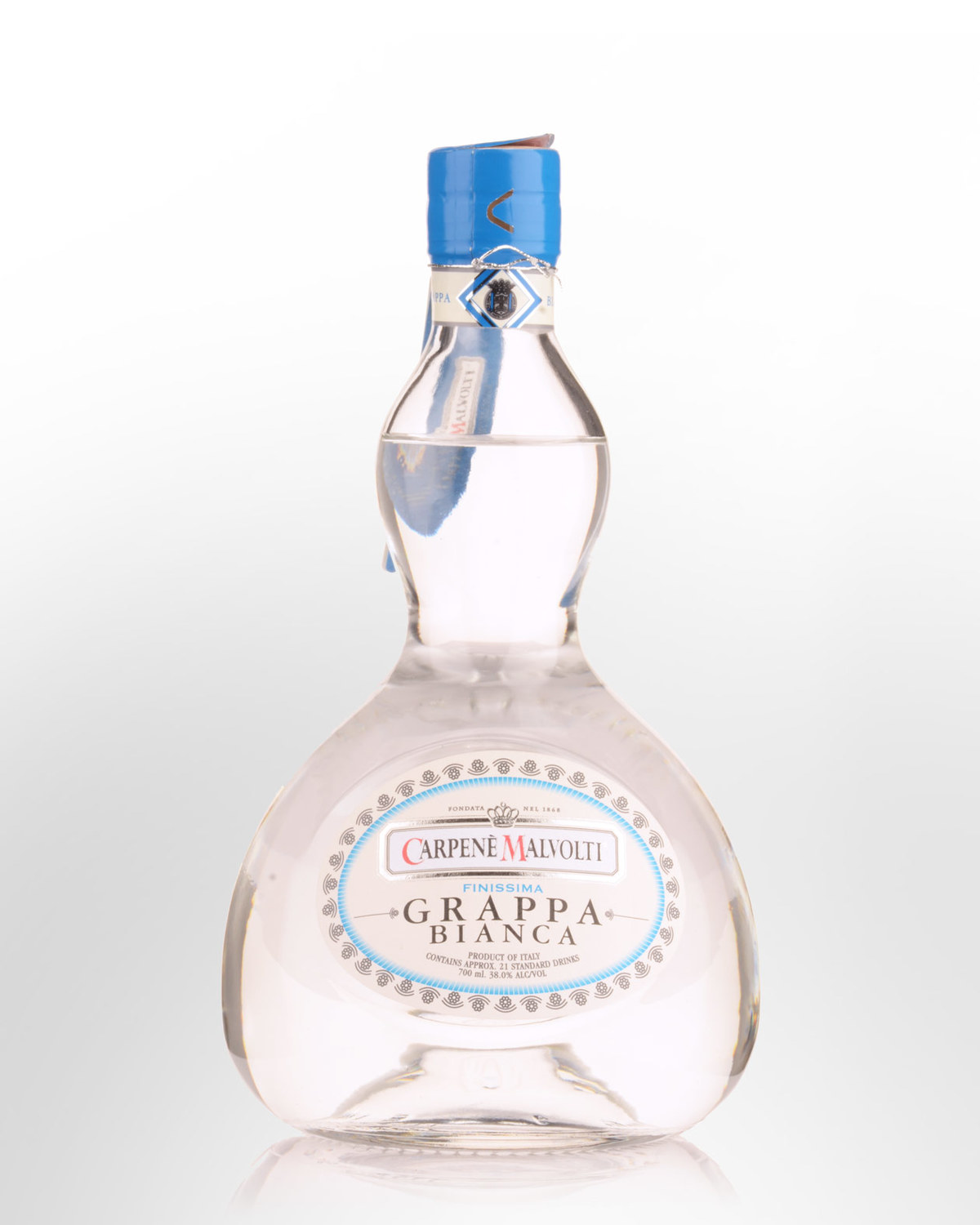 Carpene Malvolti Bianca Grappa (700ml)
Grappa is a unique and exclusively Italian spirit distilled from fresh wine grape pomace. Carpene Malvolti's Finest White Grappa is a spirit obtained using only solid raw materials and is distilled in steam heated copper alembics (pot stills). The rigorous selection of the pomace to be used takes place in the finest zones of the Conegliano Veneto Hills. The pomace is obtained from white grapes which have been gently pressed, thus yielding pomace with high liquid content.
Tasting notes... Crystal clear, silvery appearance. First nosings are vaguely balsamic vinegar like. Aeration reveals a fruitiness that resembles fruit and nut bread (raisins in particular) with a hint of icing sugar. The palate is very delicately sweet, soft and slightly oily in texture. Moderate flavours of fruit bread (raisin and dried apricot) combine with a candle wax-like character. Very gentle spicy warmth. Aftertaste is moderately persistent, clean and dry with a hint of orange cake followed by some waxy, oily notes. Pleasant easy drinking. 38% Alc./Vol.
 Click here to learn more about Grappa