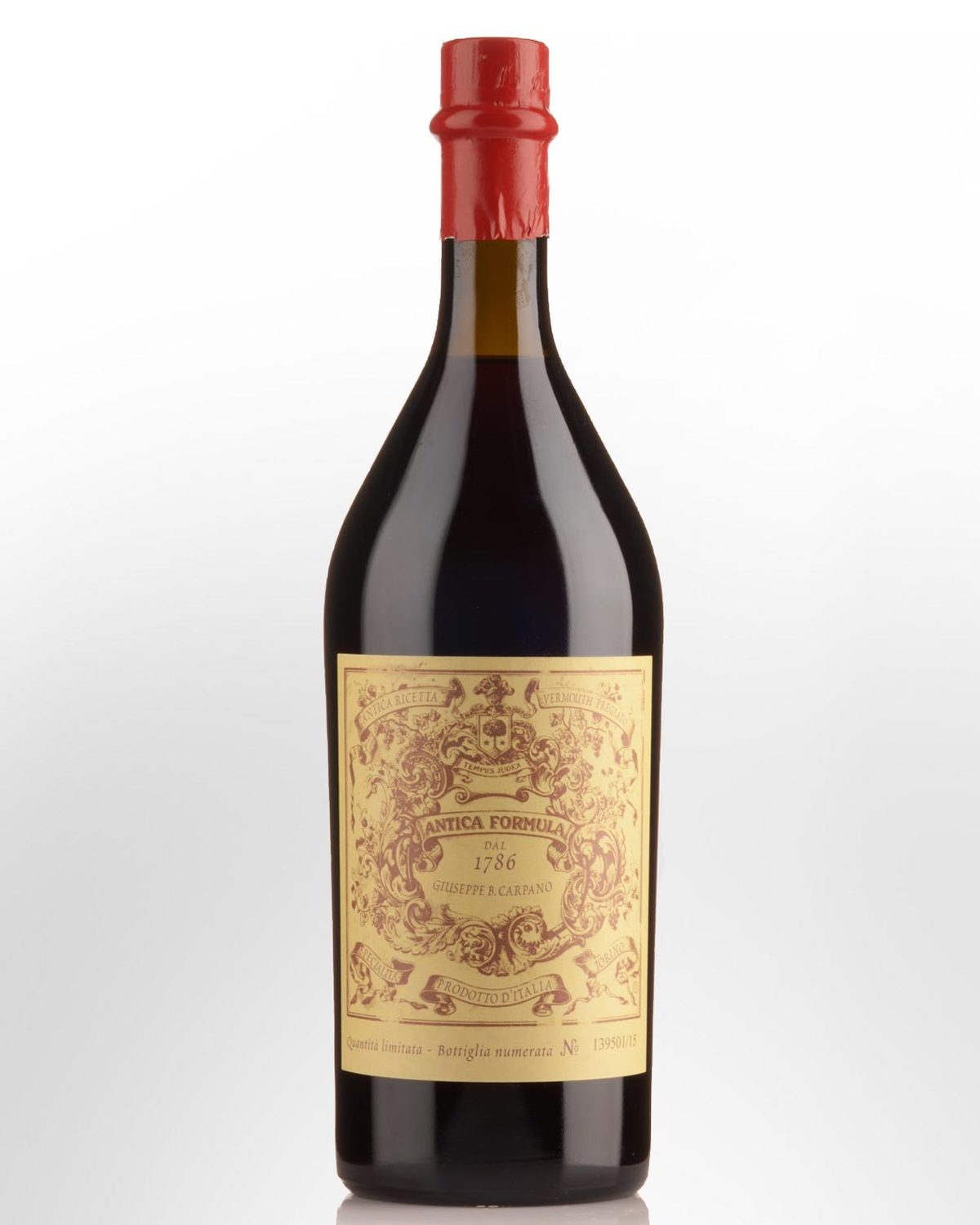 Carpano Antica Formula 1786 Red Vermouth (1000ml)
Drinks writer, David A.Embury stresses that a cocktail will never be any better than the quality of the cheapest ingredient in it, and hence he proselytizes constantly for the highest quality spirits, liqueurs, cordials, and modifiers (fresh squeezed lemons, etc.) It's a philosophy we completely agree with. At Nicks Wine Merchants, we take great pride in our amazing collection of the best spirits and liqueurs from all corners of the world. However, good quality Sweet Vermouth has remained elusive, that is until we discovered Antica Formula. Bearing the name of the Italian distiller, Antonio Carpano the man most famous for inventing Vermouth, this is arguably the finest example of the style available today - an artisan product, produced in tiny quantities from the very finest ingredients.
To use a frank analogy - to go to the effort of making a great cocktail that requires sweet vermouth, without using Antica Formula is like wearing thongs with a tuxedo. Classic cocktails such as the Manhattan, Negroni, Bronx or Corpse Reviver will be taken to new heights, while its bitter-sweet balance and generous, silky mouthfeel, means it can also be consumed neat as an aperitif or with desserts. A large measure with soda and ice gives a sarsparilla like experience. The only limit is your imagination.
The Vermouth comes beautifully packaged in a one litre, mouth blown, individually numbered glass bottle.
Tasting note: Burnt sienna brown colour with gold ochre hue. Inviting nose of liquorice, dried citrus peel, cinnamon, and clove. A sophisticated Sarsaparilla! The palate is a joy. A rich velvety texture delivers initially sweet flavours; aniseed, portello, cinnamon sugar and spicy fruit cake, before the palate turns and takes on a slightly bitter character driven by orange marmalade and warm spice which persists into the very long aftertaste. Retains its freshness throughout and achieves the bitter/sweet balancing act with impeccable poise. A classic. 16.5% Alc./Vol.