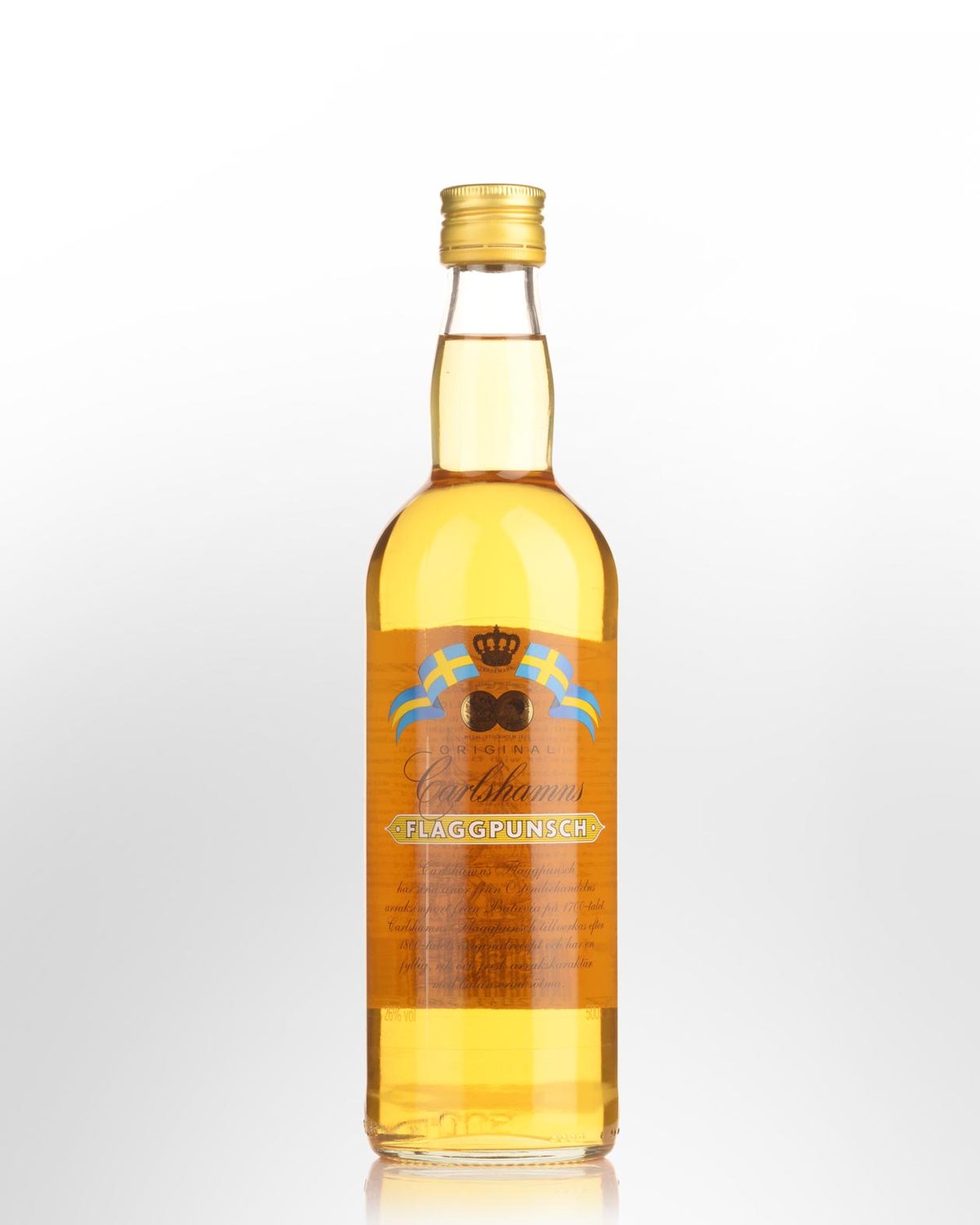 Carlshamns Flagg Punsch (500ml)
SWEDEN
Sweden's National Liqueur.
Carlschamns Flagg Punsch is classic Swedish Punsch. Matured in oak casks for six months, Arrack is a key element to this drink. Other ingredients include lemon, sugar and tea. The liqueur was introduced to Sweden by the Swedish East India Company in 1733 when Arrack was for the first time imported from Java. By the end of the 18th century, punsch had grown enormously in popularity. Sweden had received its 'national liqueur'.
Punsch is excellent as a dessert liqueur, in coffee, on the rocks in cocktails, or in a shot glass as an aperitif.
Awarded a bronze medal at the International Wine & Spirit Competition. Alc/Vol: 26.0%