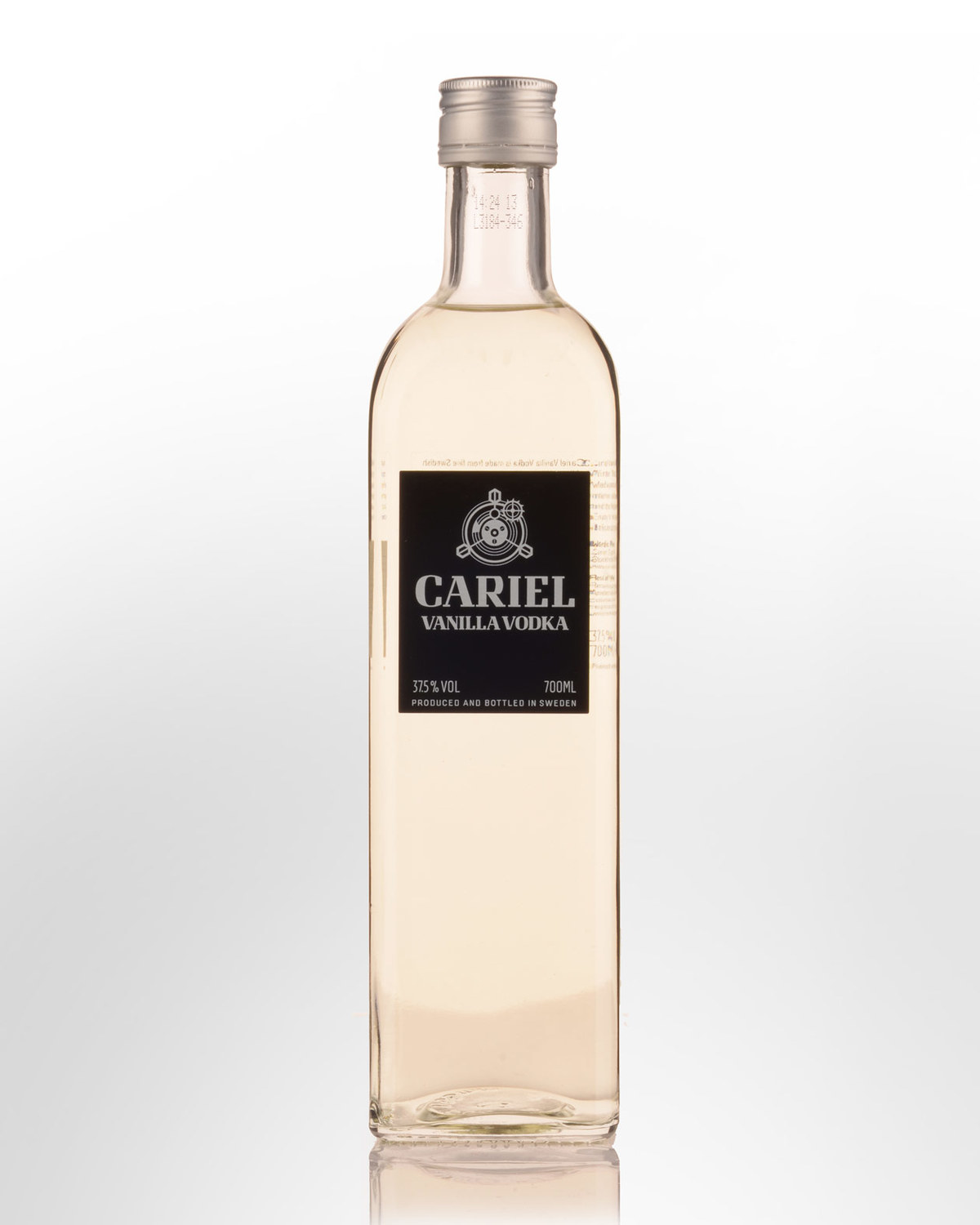 Cariel Vanilla Flavoured Vodka (700ml)
A brand that has taken Sweden by storm, this triple-distilled Swedish wheat vodka aims to be the finest vanilla vodka on the market. The natural colour and the rich, smooth character of Cariel has been obtained through flavouring with vanilla from the orchid Vanilla Planifolia. Enjoy Cariel neat as a shooter or explore its broad usability as a cocktail base, mixable with your favourite fruit juices, sodas etc. and guaranteed to make the perfect White Russian. Too bad about the packaging 'upgrade' which is a backwards step from the previous presentation.
Tasting note: Presents a pale straw hue in the bottle but appears clear in the glass. Rich, sweet, perfumed aromas include vanilla, caramel and butterscotch. Lighter and drier than the nose suggests with flavours of vanilla and white chocolate. A little thin at mid palate. Finishes clean and dry with the vanilla and white chocolate notes persisting. Easy drinking and great for cocktails. 37.5% Alc./Vol.