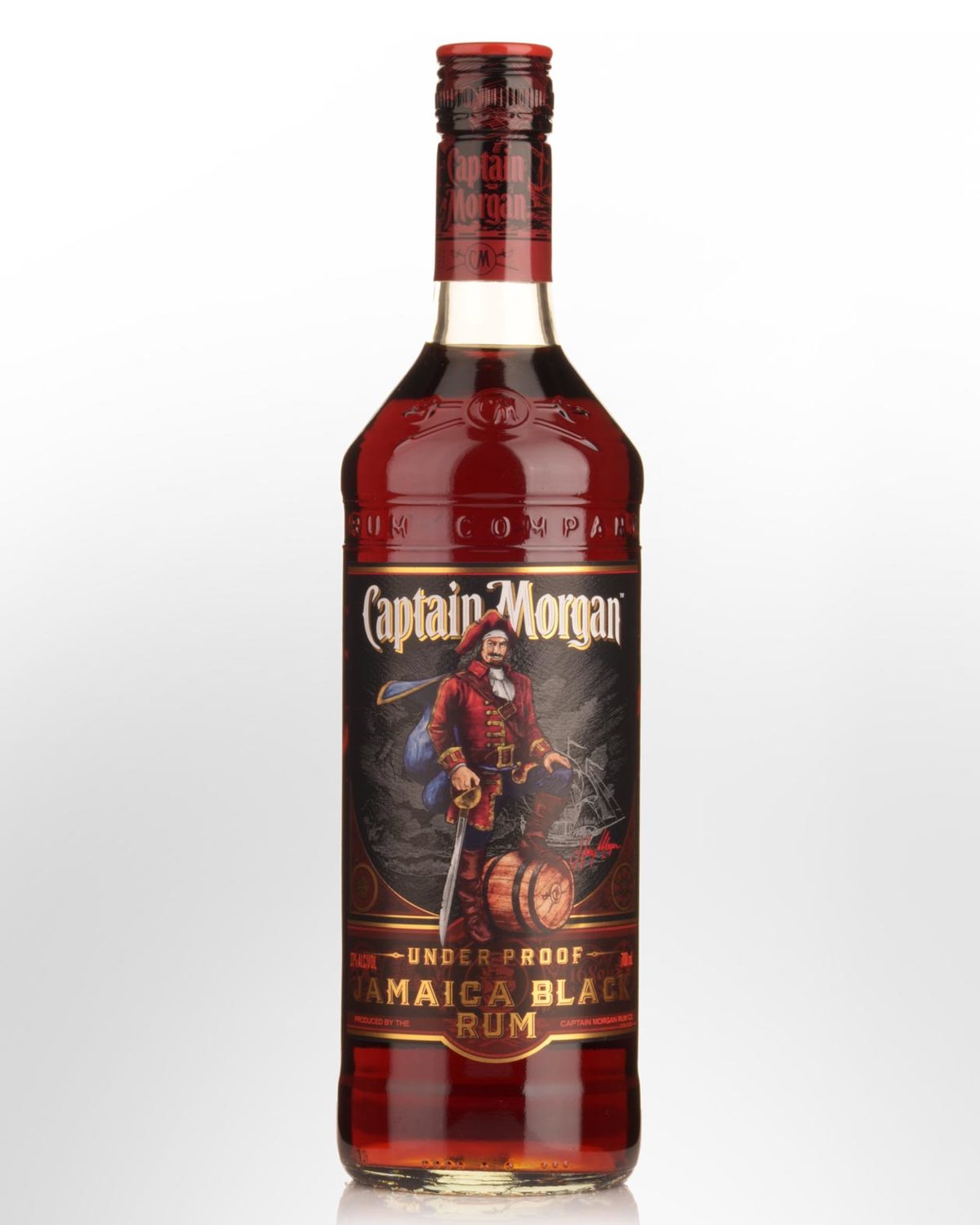 Captain Morgan Dark Rum (700ml)
At the price, the power and fullness of Captain Morgan Rum is very impressive. It is produced via the traditional Jamaican process using sugar cane which is cut up and crushed between rollers, and the juice therefrom runs off into tanks. The water in the juice is evaporated and the remainder becomes a syrup which is boiled in a vacuum container. From this comes sugar and an uncrystallisable mass of a deep brown colour and treacly appearance, which is molasses. This is fermented and when distilled, rum is the result. Made in Jamaica since the 18th century and aged for four years in oak casks to give it a full mellow flavour and deep amber colour, Captain Morgan is a top example of the Jamaican style. Ideal for mixing with an alcohol content of 37%.
Outstanding value for money.
Make this one at your next Gilligans island retrospective party: "Robinson Crusoe" - In coconut shell containing a piece of ice:
half pineapple juice,
half Captain Morgan Rum;
stir and serve.