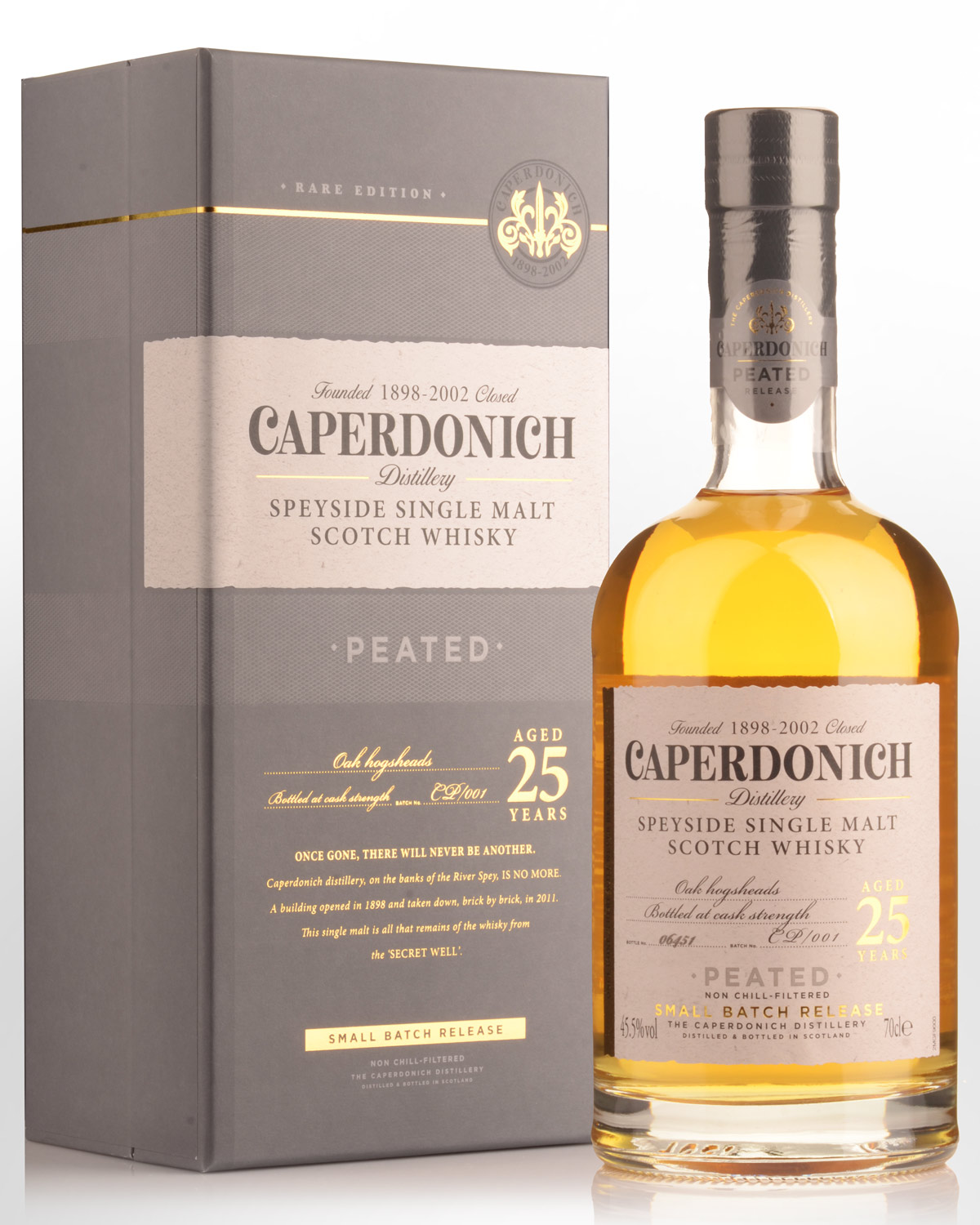 Caperdonich Peated 25 Year Old Single Malt Scotch Whisky (700ml)
Speyside, Highlands,
SCOTLAND
Initially available via duty free only, there have been two 25 year olds released under this label. This is the peated variant, bottled at a slightly lower ABV (45.5% as opposed to 48%). It's also non chill filtered. Tasting notes are scarce, partly due to the fact that it's a long closed operation, so bottles are being stashed away as investment pieces. All we've got to go by are the official notes which suggest green apple, sweet pear, vanilla and bonfire with a pinch of salt.
This Speyside underdog operated between 1898 and 1902, and then again from 1965 until 2002 when it was finally dismantled. Relatively high outturns in later years resulted in a steady flow of indie bottlings. These are now drying up. Reports have it there aren't many barrels left at the indies (or at the brokers), so well-aged releases are now in the domain of collectors.
'Caper' now has a small but growing following. In terms of style, the whisky has sometimes been referred to as 'Glen Grant #2'. Firstly because it's a neighboring distillery, secondly because Caperdonich was originally designed to produce the same character of spirit as Glen Grant: "Light, floral, but with less of the crisp green apple seen across the road ... more soft pears, creaminess and fresh mint." Scotchwhisky.com explain, "Though this could perhaps be down to the differently shaped stills being installed during the 1967 expansion, it doesn't fully explain why, when Glen Grant-style stills were re-installed in 1985, the two distillery characters didn't match. It's a subtle difference for sure, but a real one."