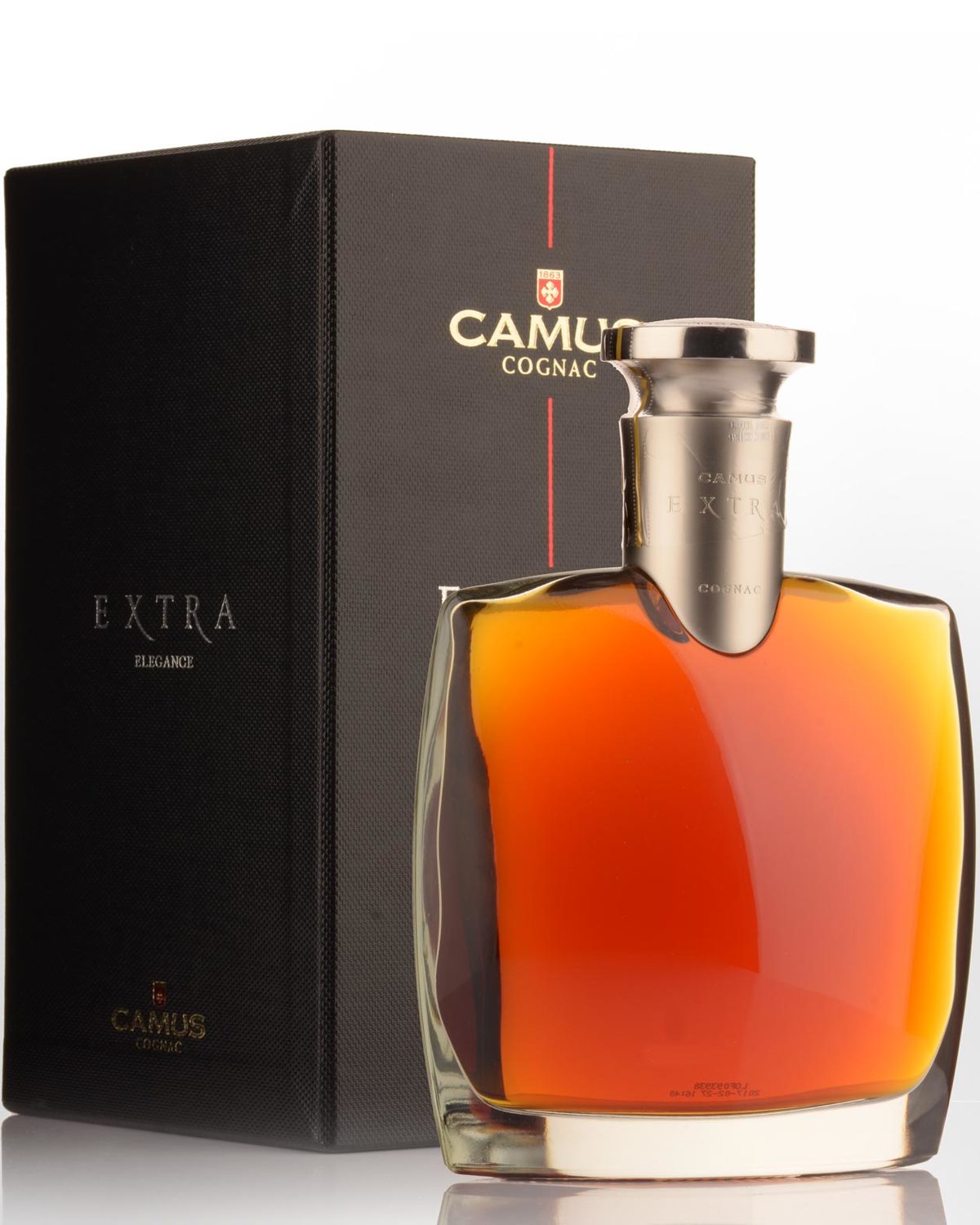 Camus Extra Elegance Cognac (700ml)
Camus Extra Elegance falls into the 'Hors DAge' category being blended from material between 30 and 50 years old from Borderies, Grande Champange and Petite Champagne. Launched for celebrating the new millenium, it comes packaged in a crystal decanter without any labels or other identifying marking, excepting an embossed metal stopper.
Camus, the fifth largest Cognac house worldwide, has been a family-owned producer for five generations, since its inception in 1863. The company is not afraid to push boundaries and one of its XO offerings is purely from its most favoured region, which is the smallest cru in Cognac - Borderies (see also on this site). Camus is also planning to debut several Vintage Cognacs. While 'Extra' has been part of its offerings from its beginnings, this is the first time it has been for sale in Australia (with the exception of duty-free). The Extra Camus version enjoys wide popularity in the Asian market, and the company says that it is the leading "extra" globally.
Tasting note: Pretty autumn leaf brown / bright copper appearance. Aromatically heavier and less floral than the XO with rich scents of dried fig, pipe tobacco, buttered raisin toast, old leather and orange cake; Shows restrained power in a dry yet silky delivery of stewed pear, raisins and gentle spice; Finishes elegant and tight with cedary, tea-like tannins and hints of white pepper & vanilla in the fade. Understated. 40% Alc./Vol.