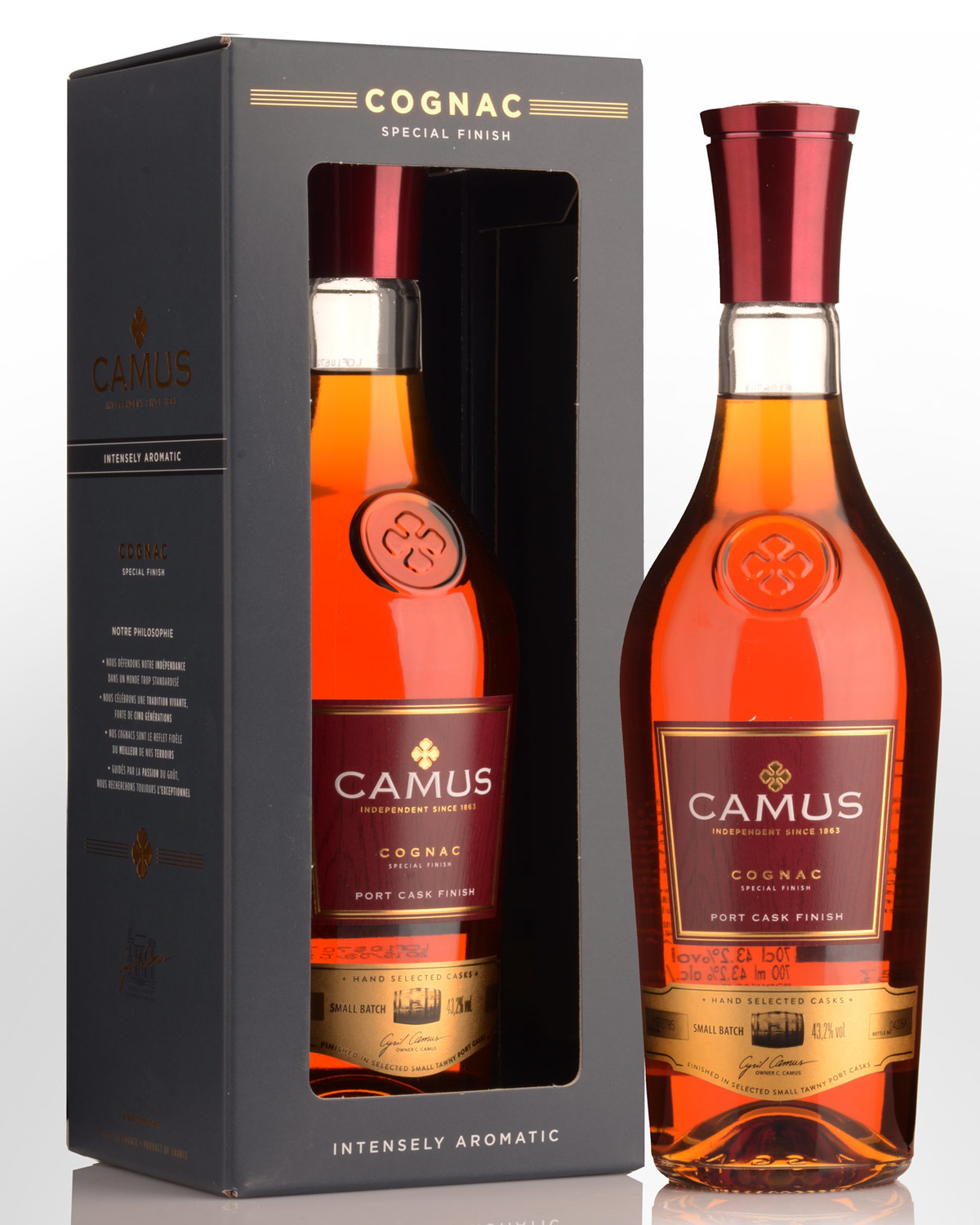 Camus Port Cask Finish Cognac (700ml)
Wholesaler must clear. 40% OFF. One parcel only.
Taking inspiration from the Scotch Whisky Industry, Camus have finished off a cognac in 220 litre port casks. Those selected date back to the 1980s and have only contained Portuguese Tawny Port wine. It's a novelty for Cognac, as it's the first of its kind ever to be produced in such a manner. The secondary process has enriched the finished product with a layer of black cherry and dark chocolate flavours - and by all reports, it's a huge success. Possibly because Camus were testing the waters with this release, it is reported to be a genuine limited edition with the first batch consisting of around 3000 bottles globally (a subsequent batch has followed).
Bottled at a higher than normal strength of 43.2%, with strong reviews from two professional sources below, plus slick presentation, this is a no-brainer. We have one parcel only at this hefty discount. Be quick!
Other reviews... Eye: Dark amber with extraordinary dark red glints. Nose: Complex and aromatic, with a distinct profile. Palate/Finish: Sweet and spicy, with tones of nuts and wild berries. Subtle tannins complete the delicious taste experience. 5 Stars - cognac-expert.com
5 Stars "Port has imparted a pleasing rich black cherry and dark chocolate to this cognac, along with invigorating cinnamon and black pepper spice. A good accompaniment to a cigar." - diffordsguide.com