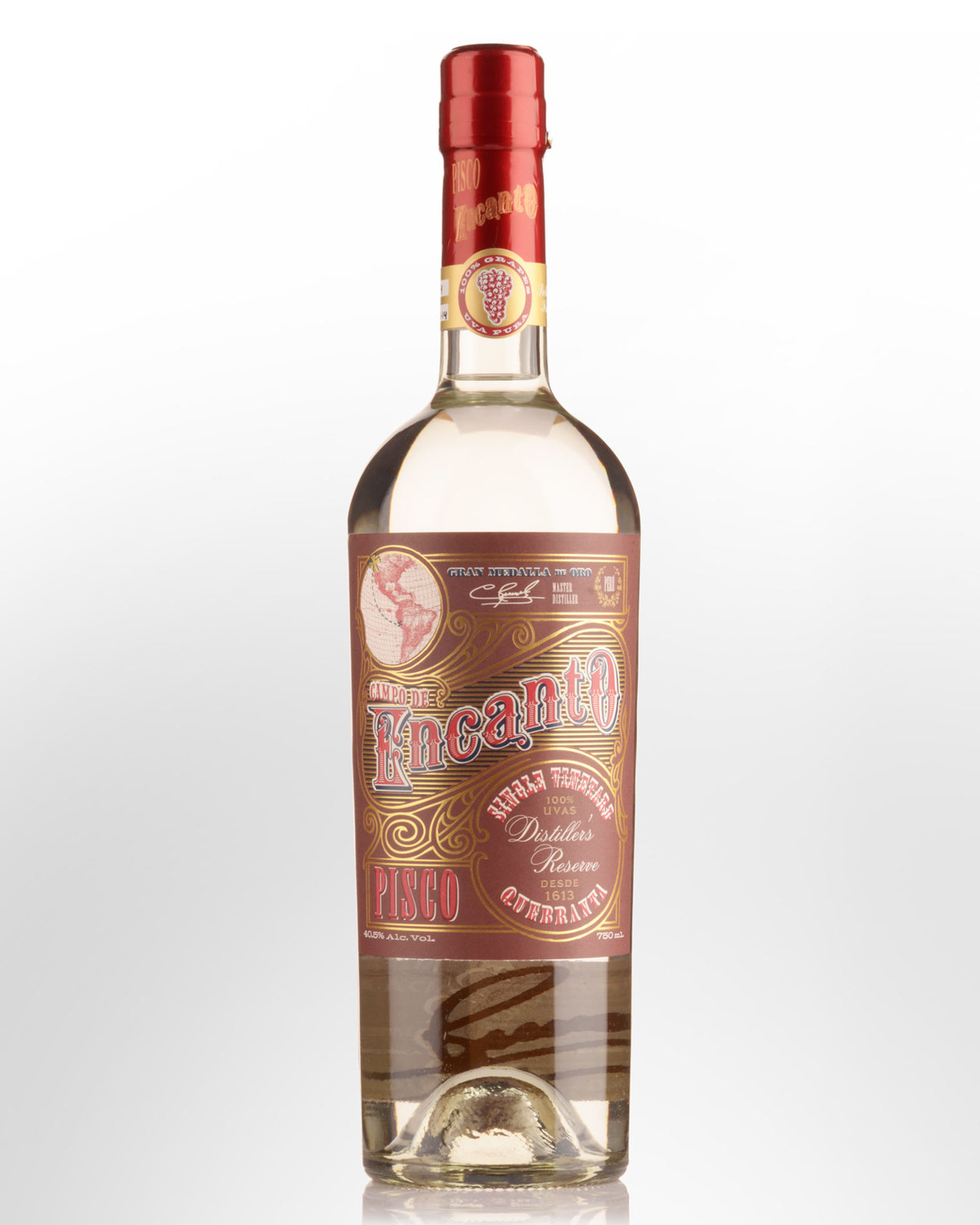 Campo de Encanto Distiller's Reserve Single Vineyard Quebranta Pisco (750ml)
The word amongst our bartender clients is that Campo de Encanto blows every other pisco out of the game. Paul Clarke from the Cocktail Chronicles agrees, describing it as "Mind blowing stuff, absolutely the best Pisco I've ever tasted."
Campo de Encanto's 'Distiller's Reserve' is produced from sustainably farmed grapes of the Quebranta variety (also known as Palomino Negro, Pais or Mission). It was awarded a Gold metal at Peru's national Pisco festival in 2011.
In its inaugural year, Campo de Encanto won the Gran Medalla de Oro, the award for the Best Pisco of Perú. For Maestro Carlos Ruben Romero-Gamero and the nearly four hundred distillers in Perú, this is the highest honor to receive. Every September, the Comisión Nacional del Pisco combs the vast landscape of Perú visiting Pisco distilleries to secure samples of the pure grape brandy for analysis. Regional competitions ensued, followed by the Grand Championship which was held on Friday, November 5th, 2010. In front of thousands of his countrymen thirsty for their native drink, Master Distiller Romero and the brand he co-founded, Campo de Encanto was awarded the year's World's Best Pisco.
Tasting note: Completely clear appearance. The aroma reveals moderate grappa like scents of grape skins over hints of fresh crushed chile. The palate is almost nondescript for several seconds with the off dry, svelte like texture opening into a delicate, subdued and elegant mid palate offering resin and acidic grape flavours. Slightly waxy finish, the spirit is almost indiscernible. Concludes slightly sweet and a little short. 43.1% Alc./Vol.