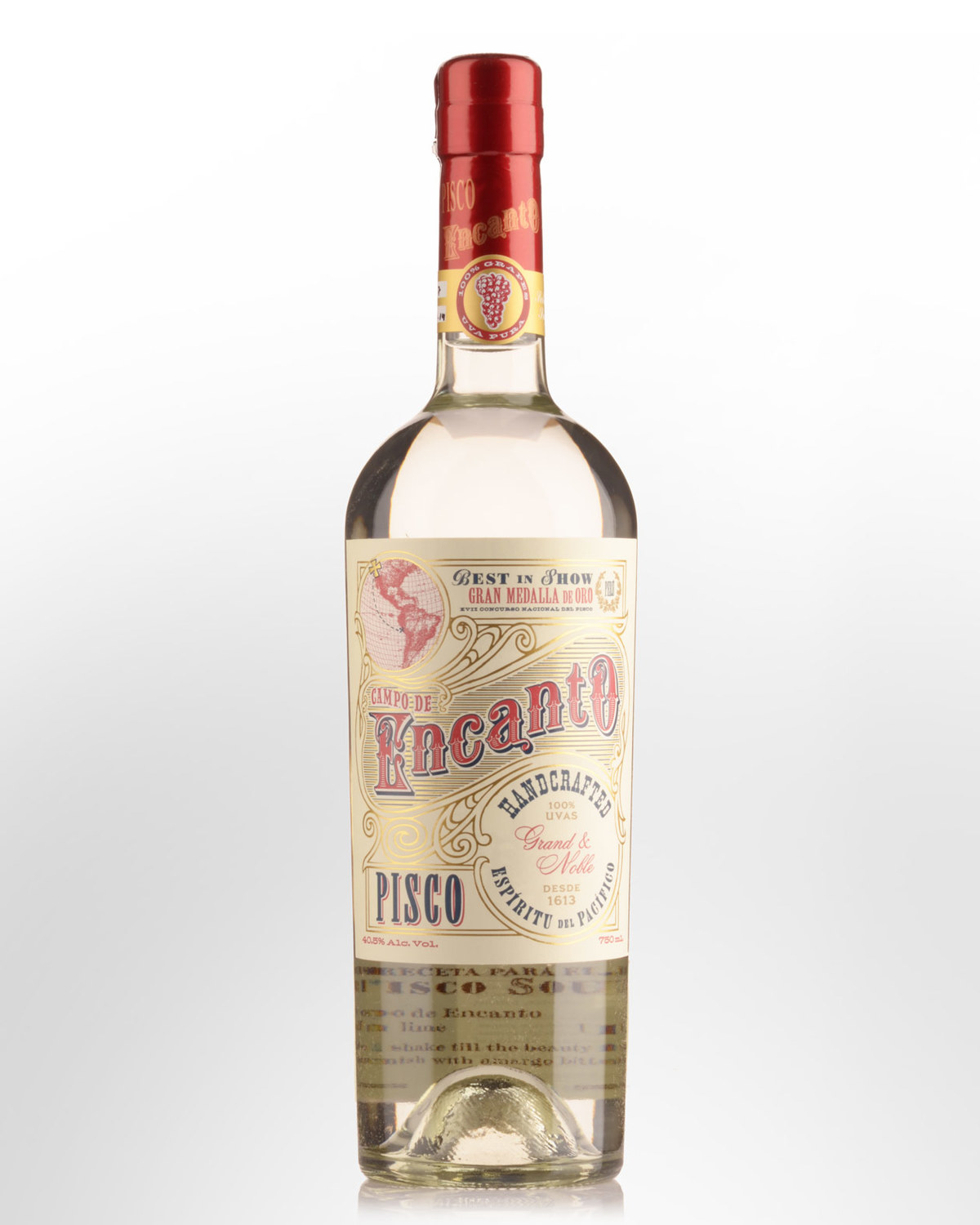 Campo de Encanto Acholado Pisco (750ml)
The word amongst our bartender clients is that Campo de Encanto blows every other pisco out of the game. Paul Clarke from the Cocktail Chronicles agrees, describing it as "Mind blowing stuff, absolutely the best Pisco I've ever tasted."
Made by San Francisco bartenders specifically for craft cocktails, Campo de Encanto 'Acholado' Pisco is a cuvee of many different small batches, across vintages, and four different varietals: Quebranta (74%), Torontel (6%), Moscatel (4%) and Italia (16%). Distilled once, the spirit is then rested for one year to refine its texture, aroma and spice notes. Produced according to the strictest standards set by the Comisión Nacional del Pisco of Perú, there are no preservatives, sugar or water added. The result is an honest, bottled-at-proof beauty.
In its inaugural year, Campo de Encanto won the Gran Medalla de Oro, the award for the Best Pisco of Perú. For Maestro Carlos Ruben Romero-Gamero and the nearly four hundred distillers in Perú, this is the highest honor to receive. Every September, the Comisión Nacional del Pisco combs the vast landscape of Perú visiting Pisco distilleries to secure samples of the pure grape brandy for analysis. Regional competitions ensued, followed by the Grand Championship which was held on Friday, November 5th, 2010. In front of thousands of his countrymen thirsty for their native drink, Master Distiller Romero and the brand he co-founded, Campo de Encanto was awarded the year's World's Best Pisco.
Tasting note: Crystal clear showing only the palest yellow / green blush. A vibrant bouquet exudes talc and wet rock, followed by grapey/stemmy characteristics, bordering on floral. Aeration draws out sap and candle wax. Delicate entry leads into a concentrated, medium dry, vinous profile with a gorgeous, succulent, soft texture. Waxy, grapey flavours are counterpointed by gently warming spirit heat. Concludes gently spirity, off dry, and pleasantly musty with the stalk / grape theme persisting into the clean, dry aftertaste. 42.5% Alc./Vol.